ref: bXl Oct 24-Nov 3 2017 MENIER GALLERY Hidden Messages - Open a 'pdf' of this press release - return to Galleries PR Index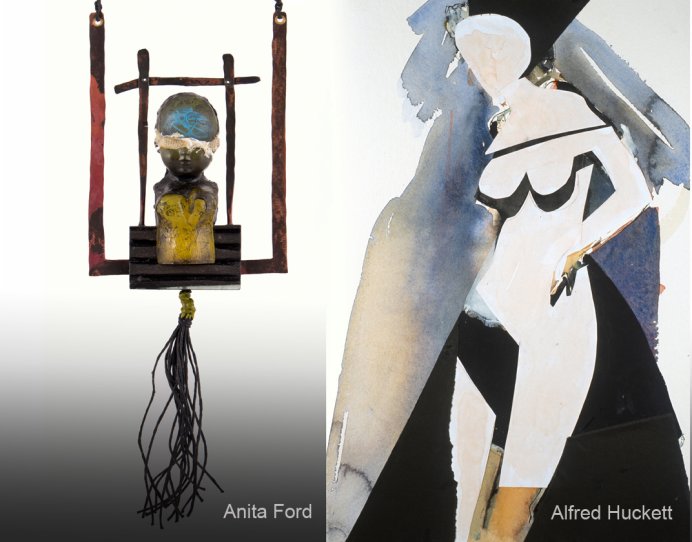 PRESS RELEASE
ART EXHIBITION - ANITA FORD and ALFRED
HUCKETT
HIDDEN MESSAGES
MENIERGALLERY 51 Southwark St SE1 1RU
24th October - 3rd November 2017
Opening Hours: Monday – Saturday 11am – 6pm Closed
This autumn Anita Ford and Alfred Huckett will be exhibiting
together for the first time. Focussing on miscommunications,
undisclosed secrets and a quiet monster, they have put to-
gether a powerful show of mixed media work including large
scale canvasses, installation, print and talisman, works
which though often dark are not without a sense of humour.
contact
Anita Ford
anita@anitaford-art.co.uk http://www.anitaford-art.co.uk/
Alfred Huckett
alfredhuckett@hotmail.com http://www.alfredhuckett.com/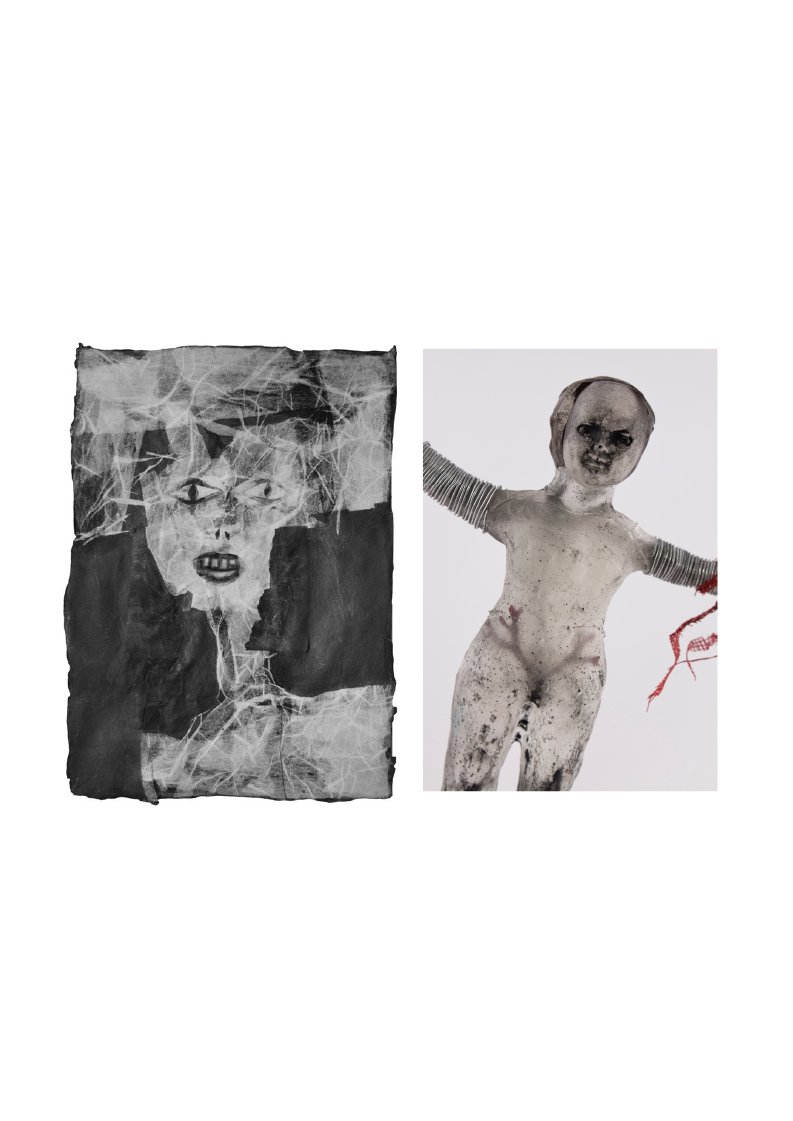 Ford has spent most of her working life as a successful printmaker, selling
her work to the corporate sector. Five years ago she decided to shift direction
embracing mixed media processes to create work based on highly personal
experiences related to hearing loss and cancer, unfortunately part of her life.
She confronts her misfortunes head-on, challenging her situation with a mix-
ture of displeasure, indignation and a large dose of grim humour.
'I am Listening 4' 'Ragged Lady'
Paper drawing 54 x 38 cm Resin Talisman 10 x 8 cm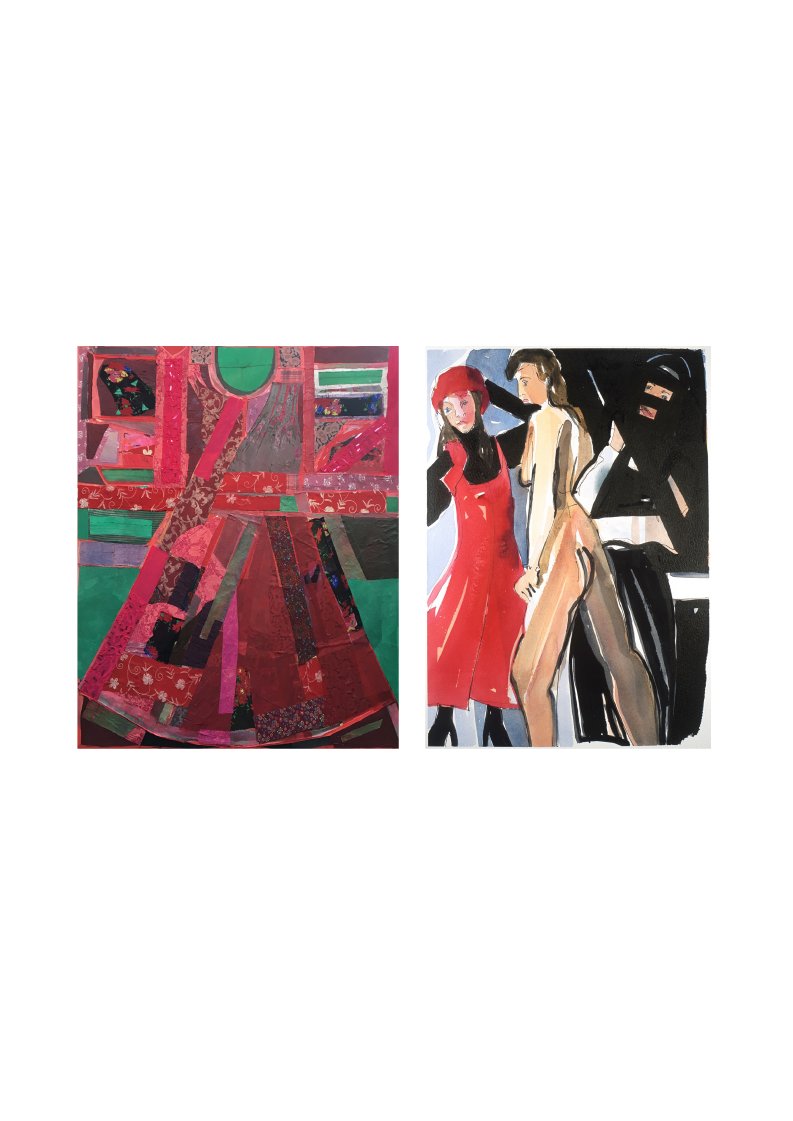 Huckett is primarily known as an artist concerned with the portrayal of music,
having been artist in residence at the York Early Music Festival on three oc-
casions. He is now looking back to his early training in theatre design at Cen-
tral St Martins with a collection of unshown work made in the 90s, together
with recent large scale canvasses confronting and exploring his feelings and
experiences as a transvestite.
'Some Like It Hot' 'Differences'
Textile on canvas 152 x 122 cm Pen and watercolour 45 x 31 cm