Oct 17-Nov 7 2015 ATTIC GALLERY Wilf Roberts - Open a 'pdf' of this press release - return to Galleries PR Index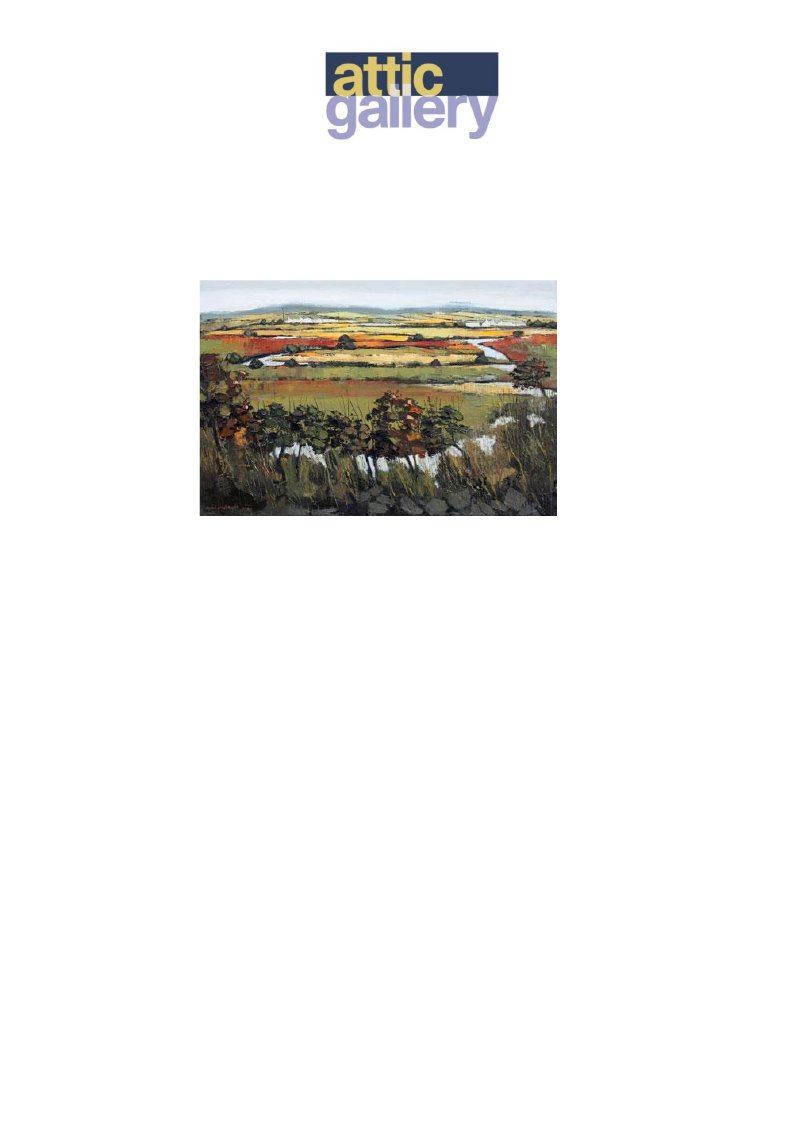 Wilf Roberts Solo Show - 17 October to 7 November
Attic Gallery is pleased to announce a solo show of new landscapes by leading Welsh artist
Wilf Roberts.
Wilf Roberts was born and raised in Anglesey where he now lives. He has been exhibiting
successfully since the 1960s in London and throughout Wales. His work is held in public and
private collections in The Hague, Paris, New York, Australia and the U.K. He regularly
contributes to radio discussions and debates on art and his work is referenced and included
in art publications and television programmes including Sioe Gelf.
Having lived there for most of his life, Anglesey is the inspiration and subject of much of his
work. His familiarity and affinity to the place affords him access to the heart of the Island, in
particular, his own square mile at Mynydd Bodafon where he lives and works and feels most
comfortable.
His paintings capture the brooding starkness of this unspoilt area of Wales where the man-
made features - the farms and homes, stone walls and telegraph poles - feel almost part of
the natural landscape. "I'm mainly inspired by Wales as it used to be," Roberts says. "I don't
like modernism that much, so I tend to go back to my childhood and remember things as
they were."
He sketches outdoors in the surrounding countryside but all the painting is done back in the
studio. He applies the oils with what comes to hand, mainly palette knives but also credit
cards, his fingers, brushes, a pizza cutter, sticks –anything that will achieve the desired effect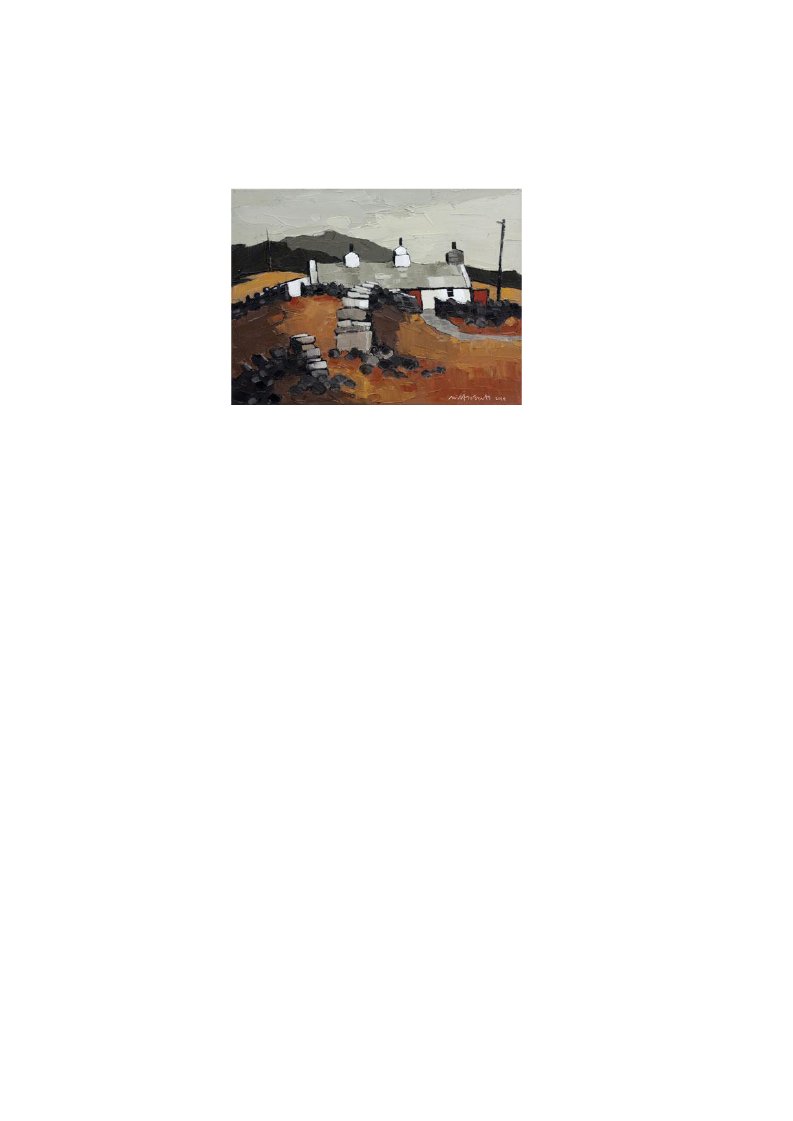 In this, his only solo exhibition in the UK this year, the changeable moods and drama of the
landscapes – the storms and sunsets and stark winter days - are brought to life with the
earthy, atmospheric colours.
Attic Gallery
37 Pocketts Wharf, Maritime Quarter, Swansea SA1 3XL
37 Glanfa Pockett, Rhanbarth Ardordirol, Abertawe SA1 3XL
01792 653387 roe@atticgallery.co.uk www.atticgallery.co.uk