ref: l0o Until Jan 31 2014 TEMPUS GALLERY Mongos Magazine - Open a 'pdf' of this press release - return to Galleries PR Index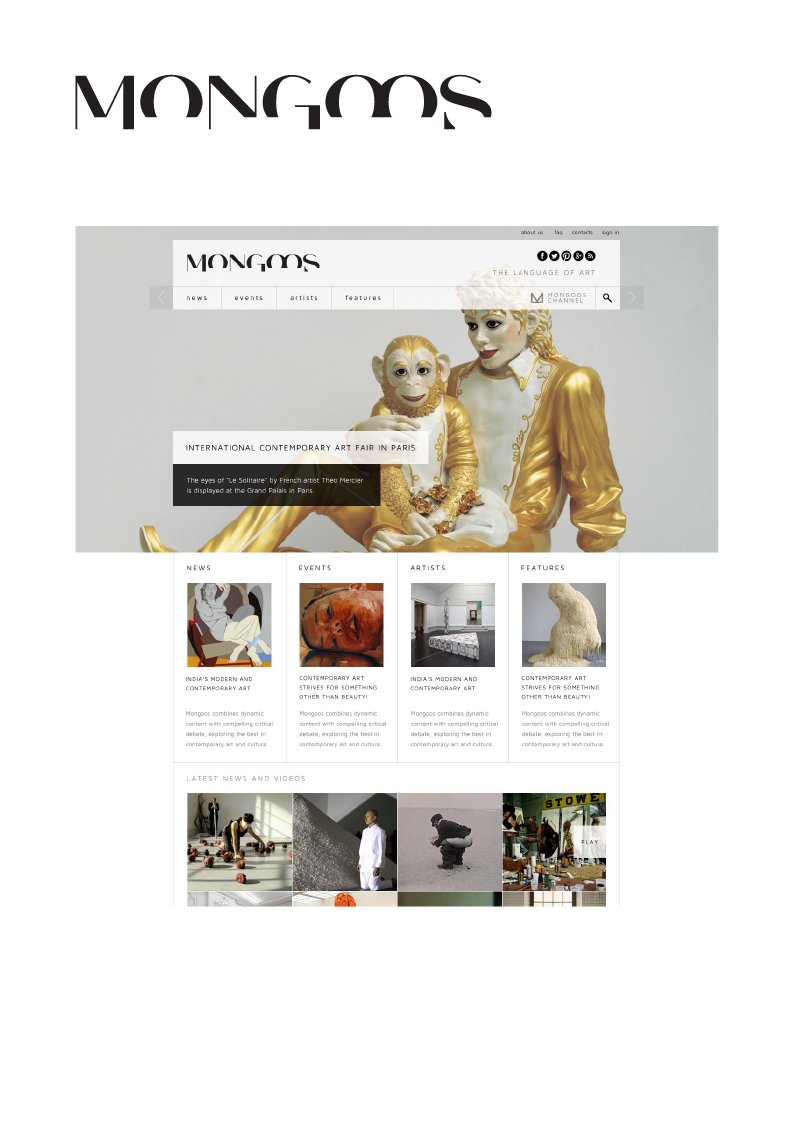 L A N G U A G E O F A R T
A D V E R T I S E W I T H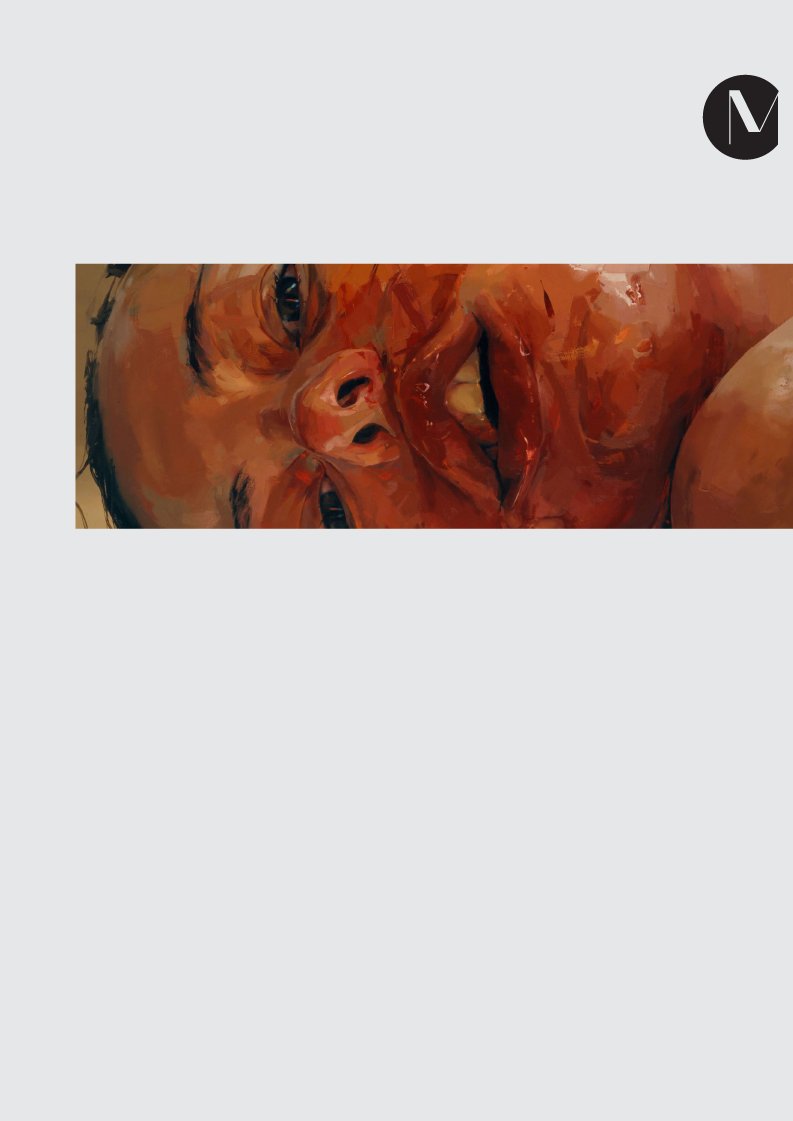 MONGOOS IS A DIGITAL
VISUAL ARTS AND CULTURE
MAGAZINE WITH A
QUARTERLY PRINT RELEASE.
OUR MAIN FOCUS IS ON ART AND DESIGN
BUT WE ALSO PUBLISH ON TOPICS
SUCH AS FILM, MUSIC, PERFORMANCE
AND FASHION. THESE AREAS OF THE
MAGAZINE ARE SMALL FOR NOW BUT
WILL GROW WITH TIME.
The main sections of the magazine are 'News', 'Events',
'Artists', 'Features' and 'Regulars'. The 'News' section updates
the most regularly and provides readers with the latest
cultural information. The 'Events' section contains previews
and reviews across the world. There is also a feature which
allows users to upload events local to their area, which
creates a global network of both independent and large-scale
exhibitions. 'Artists' involves interviews as well as profiles of
emerging artists. 'Features' contains longer articles whilst the
'Opinions' section is written by columnists.
Although Mongoos is a new magazine it will
begin with instant traffic. The Tempus Group,
publishers of Mongoos has existing traffic to
our online vintage watch dealership (www.
tempussuisse.com) and watch magazine
(www.clicktempus.com) as well as a 13,000
mailing list of people who have bought
watches and art from us. People who are
interested in vintage watches tend also to be
interested in art.
WORLDWIDE
TARGETED
READERS
We will therefore be able to direct our
existing 65,000 monthly visitors to Mongoos
magazine on launch. From there we will
quickly increase traffic through top level
SEO, advertising and investing in google
advertising. We have the resources and the
ambition to make Mongoos one of the most
visted English language arts sites on the MAGAZINE IS A BRAND
EXCITING VENTURE FROM
TEMPUS GALLERY IN BRICK
L ANE. THE MAGAZINE HAS HAD OVER
900 DIFFERENT CONTRIBUTORS
SINCE ITS BIRTH 3 MONTHS AGO. IT
WILL BE DISTRIBUTED TO CREATIVE
COMPANIES, GALLERIES, COLLEGES
AND AGENCIES ACROSS THE CAPITAL
AND ABROAD, AND IS A FANTASTIC
WAY FOR ARTISTS TO ADVERTISE
THEMSELVES FOR A SMALL WEEKLY
SUM.
ADVERTISE
SPEAK WITH THE TEMPUS GALLERY
VIA E-MAIL OR TELEPHONE (INFO AT
THE BOT TOM).
MAKE THE PAYMENT FOR HOWEVER
LONG YOU WANT TO ADVERTISE FOR.
SEND US THE IMAGE, OR LET US
CREATE ONE FOR YOU.
YOUR ADVERT WILL APPEAR IN
MINUTES.
Once the site is established, we'll focus on launching the print version. After that, future projects
will include Mongoos Channel, a Mongoos app and Mongoos Nights. The Mongoos Channel will
feature interviews, events and other videos on Youtube. Mongoos App will allow readers to
access the magazine on their mobile devices. Mongoos Nights will be arts related events which
can be held across the world. We hope to keep expanding the brand, both geographically and
culturally.
MONGOOS
NEW
THE
AND
HOW TO
1
2
3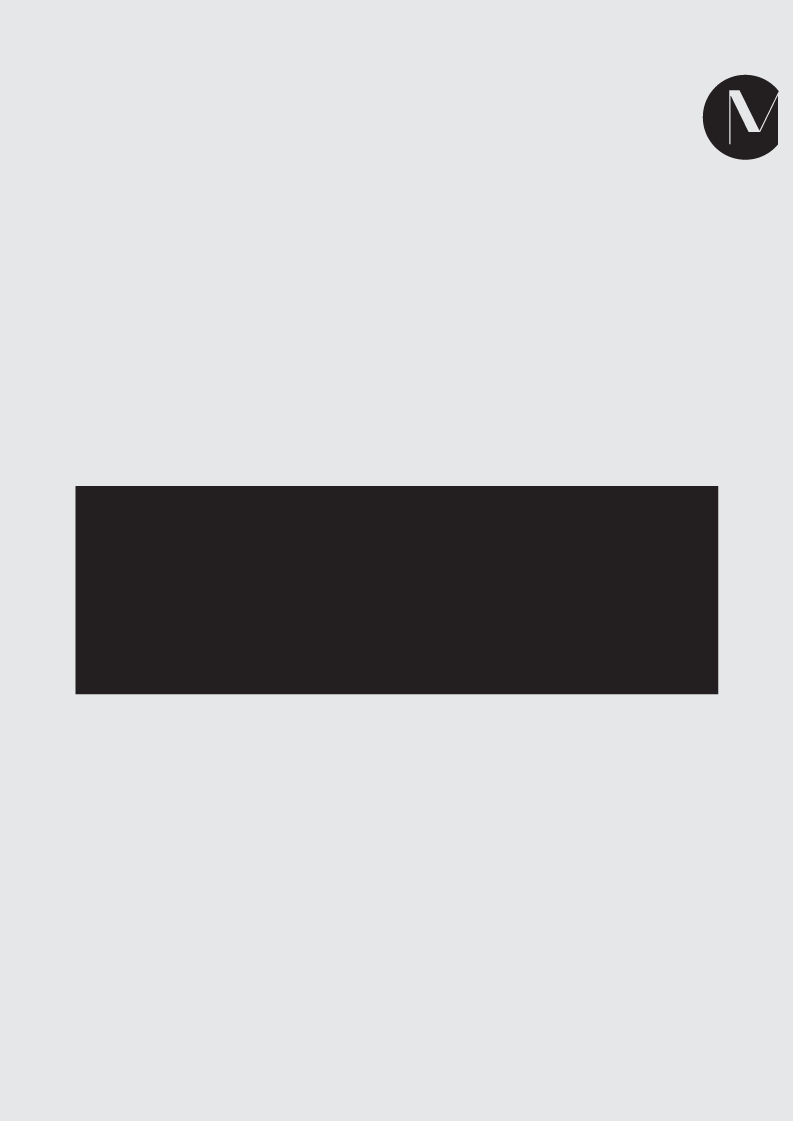 R E A D E R S H I P
The target demographic of Mongoos is very broad. Given the
topics of the magazine, we are aiming for people who are
interested in arts and culture. This is not necessarily a solely
young audience and so although we aim to be on trend, we
do not want to alienate more mature readers. The intended
readership is not restricted to a single geographical area but is
a global audience.
Distribution is online and in print. Online distribution is through
a website which has a mailing list. There is also a Youtube
channel and a smartphone app. Quarterly print distribution is
through specialist shops as well as selected newsagents.
Advertising rates (Promotional Offer Prices)
W O R D O N LY
P R E M I U M B A N N E R
C AT E G O R Y B A N N E R
B I G B O T T O M
All files must be uploaded as a JPEG.
For more information, please get in touch with
the tempus gallery marketing team
Nia Ben
0207 739 6380 0207 739 6380
07450 315791 07915 066170
nia@tempussuisse.com ben@tempussuisse.com
214 Brick Lane, London, E1 6SA
Editorial sections
N E W S
A R T I S T S
E V E N T S
F E AT U R E S
O P I N I O N S
short title, word limit: 55, line limit: 4
430 x 370 px
200 x 200 px
900 x 200 px
£ 1 0
£ 3 0
£ 2 0
£ 5 0