ref: kEo Jan 31-Feb 22 2014 JOHN MARTIN CHELSEA 'Vernissage' - Open a 'pdf' of this press release - return to Galleries PR Index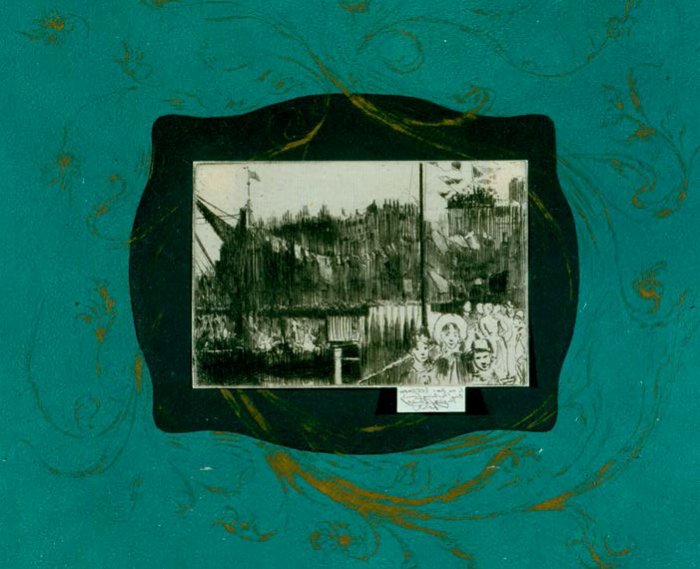 John Martin Gallery Chelsea
— Vernissage 31 January – 22 February 2014
Theodore Roussel (1847 - 1926)
Chelsea Regatta (1889 - 1890)
Etching , signed and inscribed Courtesy Fine Art Society
John Martin is delighted to announce the opening of a new gallery space at 80 Fulham Road, Chelsea. Designed by Johanna
Molineus Architects and under the direction of Ali Langdon, the gallery will introduce the work of new international artists
alongside exhibitions of established contemporary and 20th Century painters and sculptors. With a busy programme of
short shows, Saturday morning artist talks and events, the gallery will seek to capture something of the spirit of Chelsea's
great artistic legacy. Appropriately the new space opens on Friday 24th January with its first exhibition entitled Vernissage,
a contemporary tribute to the Chelsea of Whistler, Rossetti, Roussel and the Greaves brothers. Including work by John
Caple, Andrew Gifford, Colin Watson, Melita Denaro, Andrew Gadd, Makiko Nakamura, Uwe Walther, Maurizio Garrido,
Leon Morrocco, Josh Dorman, Barry McGlashan, Gennadii Gogoliuk, Neale Howells, Richard Cartwright, Margaret Corcoran,
and Martin Finnin.
For images and press information please contact Ali Langdon
John Martin Gallery Chelsea
80 Fulham Road e-catalogue available Tel: 020 7590 9991
London, SW3 6HR www.jmlondon.com info@jmlondon.com