ref: j2o Feb 24-Mar 29 2014 ATKINSON GALLERY MA & Other Postgraduates 2014 - Open a 'pdf' of this press release - return to Galleries PR Index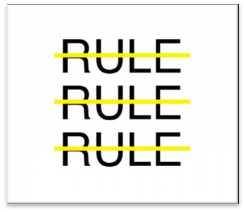 Press Release
MA & Other Post Graduates 2014
Atkinson Gallery, Millfield
24 February – 29 March
Private View: Monday 24 February, 7-9pm
Hot in the Sixties, Coco Huimin Dang
Proudly maintaining its ethos of promoting the next generation of artists, the Atkinson Gallery
presents the annual MA & Other Post Graduates contemporary art show. Showcasing the work of
students who express particularly fresh, innovative ideas, the exhibition reflects the talent and wide
range of work being produced in art schools today.
Strong 2013 showings included Camberwell's artist and wigmaker Sophie Eade with her installation
Hair piece (gun) and painter Peter Daviz from UCLan who provided the 'face' for the exhibition
poster, The Bird Keeper. We were delighted to hear that Northumbria University's Enrique Azocar's
large scale geographic oil paintings were picked up by an art dealer as a result of the exhibition and
appeared at the London Art Fair in January. 2012 MA Show luminaries include the Slade's Zoe
Schoenherr who exhibited at The Foundry Gallery, London and embarked on a British Council funded
residency in Dohar in 2013, plus Adeline de Monseignat from City & Guilds who was selected among
artists such as Antony Gormley, Rachel Whiteread and Anish Kapoor to participate in the Articulate
art auction to support the African arts charity, Dramatic Need.
The 2014 MA & Other Post Graduates show promises to be as exciting and diverse as previous
years, with artists having been selected from 13 of the top art universities around the country. A
celebration of contemporary art, this exhibition provides the public with a unique opportunity to see
current work in painting, photography, design, printmaking and sculpture.
Art Schools participating:
Aberystwyth University Brighton University Camberwell
City & Guilds, London Coventry University University College Falmouth
University of Gloucestershire UCLAN (Lancashire) University of Leeds
University of Portsmouth Slade School of Fine Art University of Wales
University of Wolverhampton
FURTHER INFORMATION ON THE EXHIBITION CAN BE OBTAINED FROM:
atkinsongallery@millfieldschool.com
t. 01458 444322