ref: c4p Oct 1-27 2013 HAMPSHIRE ARTISTS CO-OPERATIVE Exhibition - Open a 'pdf' of this press release - return to Galleries PR Index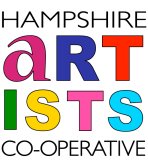 Press Release
This October the Hampshire Artists Cooperative will be exhibiting in the Watts Gallery,
Godalming, Surrey. We are thrilled to be showing work at this historic Arts & Crafts period
venue, and looking forward to bringing our work to a wider audience. The exhibition will
feature the following artists:
Penny Adams - painting
Toni Goffe - painting
Maggie Marten - painting
Sue Collyer - painting
David Wade - painting
Ann Hollaway - drawing
Pam Newick - printmaking
Sue Pither - printmaking
Angela Carter - ceramics
Nina Peskett - ceramics
June Duckworth - ceramic sculpture
John Phillipson - ceramic sculpture
Ruta Brown - jewellery
Sarah Riall - jewellery and glass
Julia Little - textiles
Set up in 2007, the Cooperative has been successfully running the Selborne Gallery,
Hampshire establishing a popular following. Presenting new exhibtions five times a year as
well as exhibiting in other venues we have established a good reputation and look forward to
this new venture at Watts.
The Watts Gallery hosts acclaimed exhibitions by G F Watts and his contemporaries,as well
as a tea shop and visitor centre so there is a wealth to see there.
For further information on the cooperative and this exhibition, please email
info@hampshireartistscooperative.com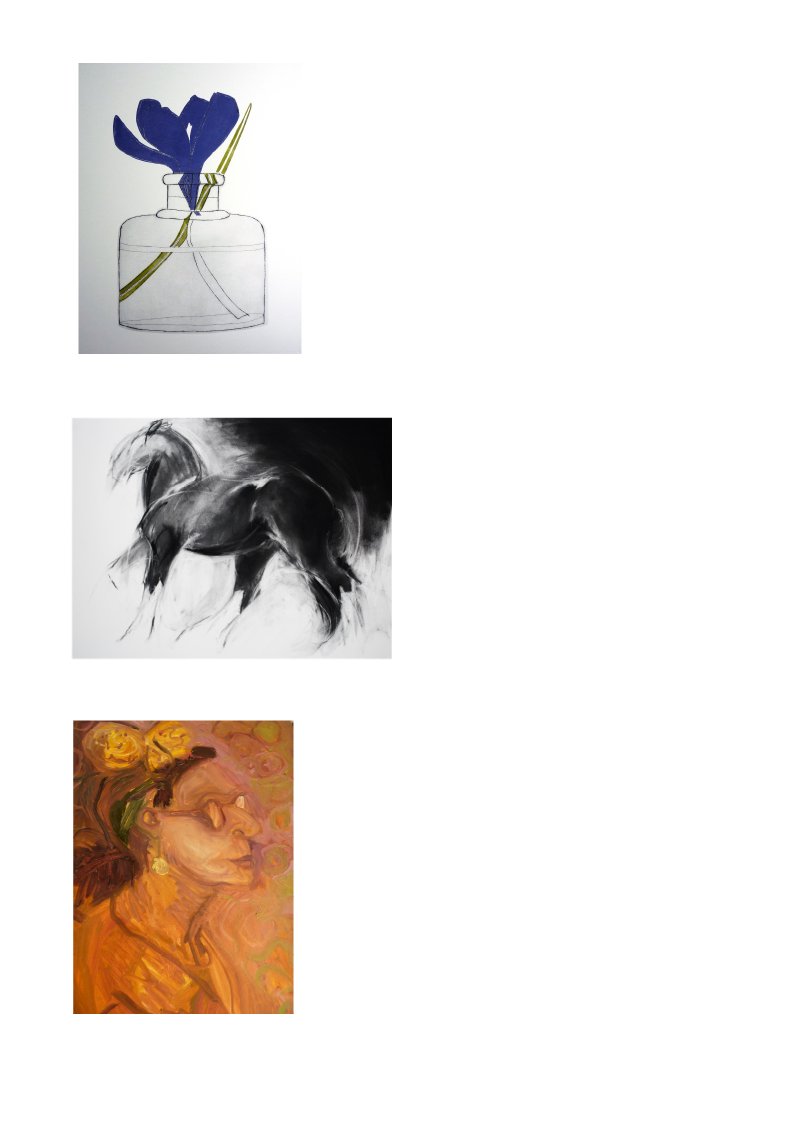 Pam Newick: Crocus Vernus
Ann Hollaway: Shire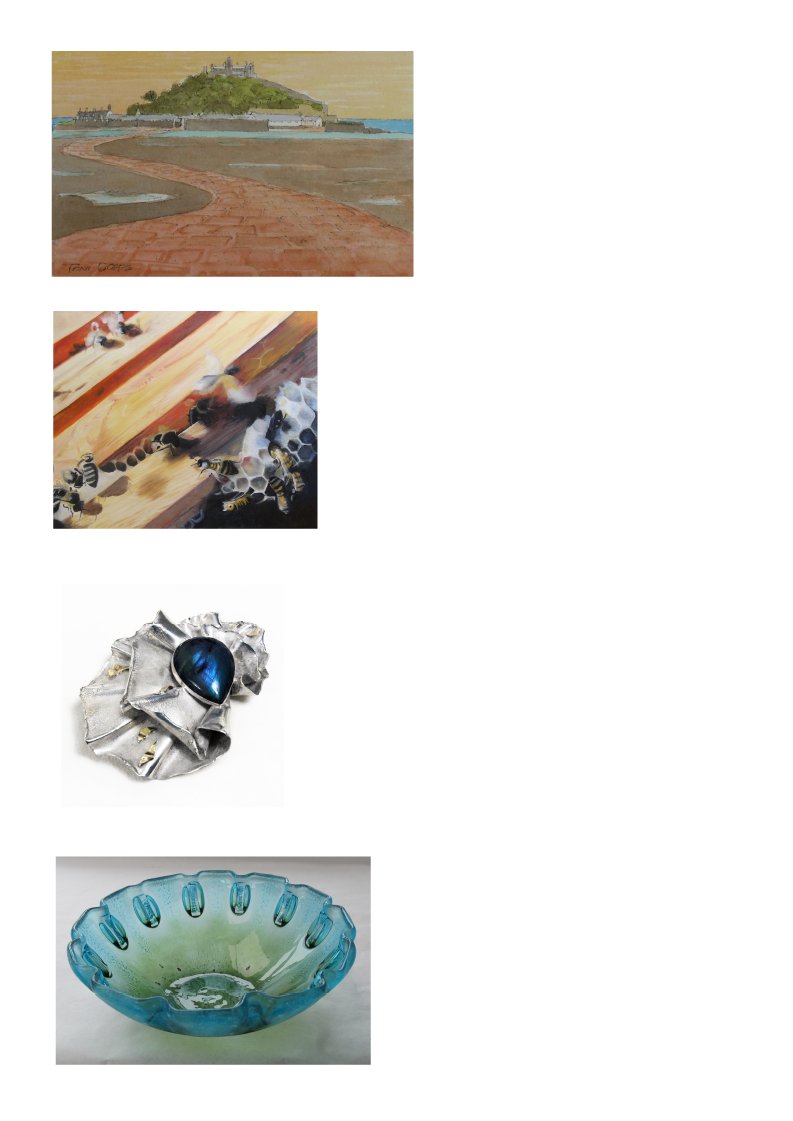 Toni Goffe: St Michaels Mount
Penny Adams : Bees
Ruta Brown: Broach
Sarah Broadhead-Riall: Crinkly Bowl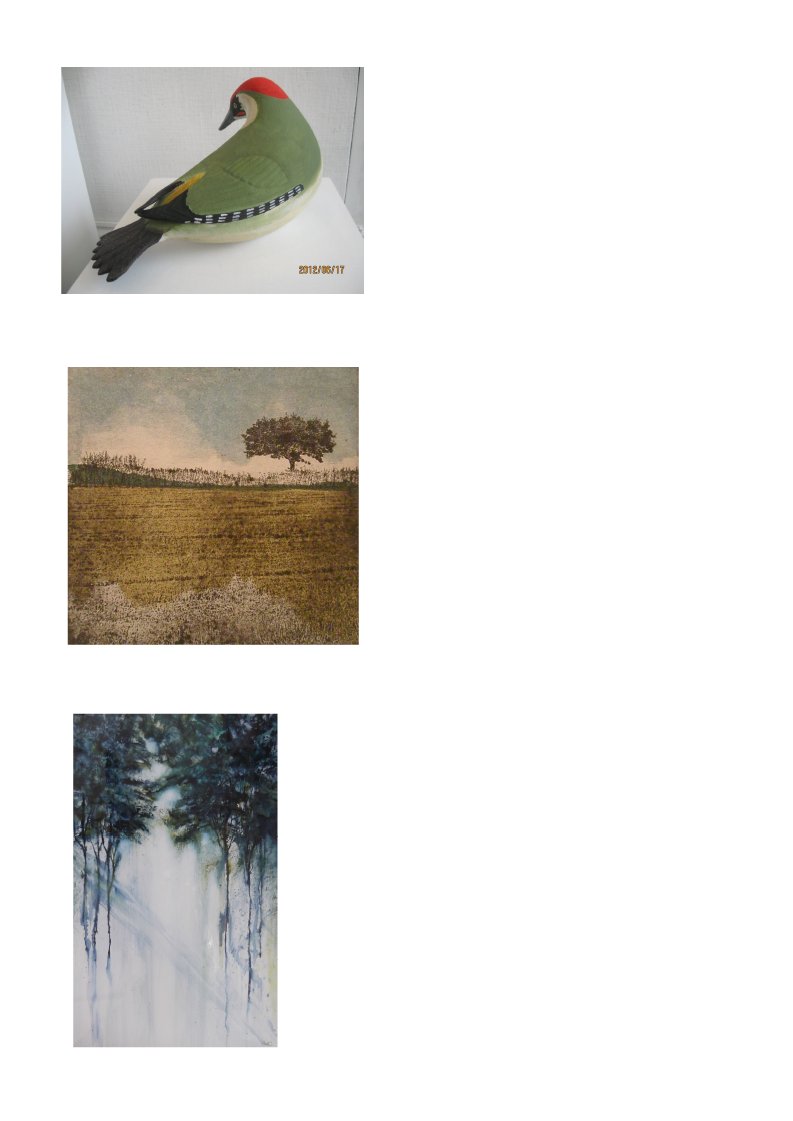 June Duckworth: Woodpecker
Sue Pither: Stubble
Sue Collyer: Trees