ref: hOq Apr 16-May 12 2012 GALLERY PANGOLIN Best in Show: the dog - Open a 'pdf' of this press release - return to Galleries PR Index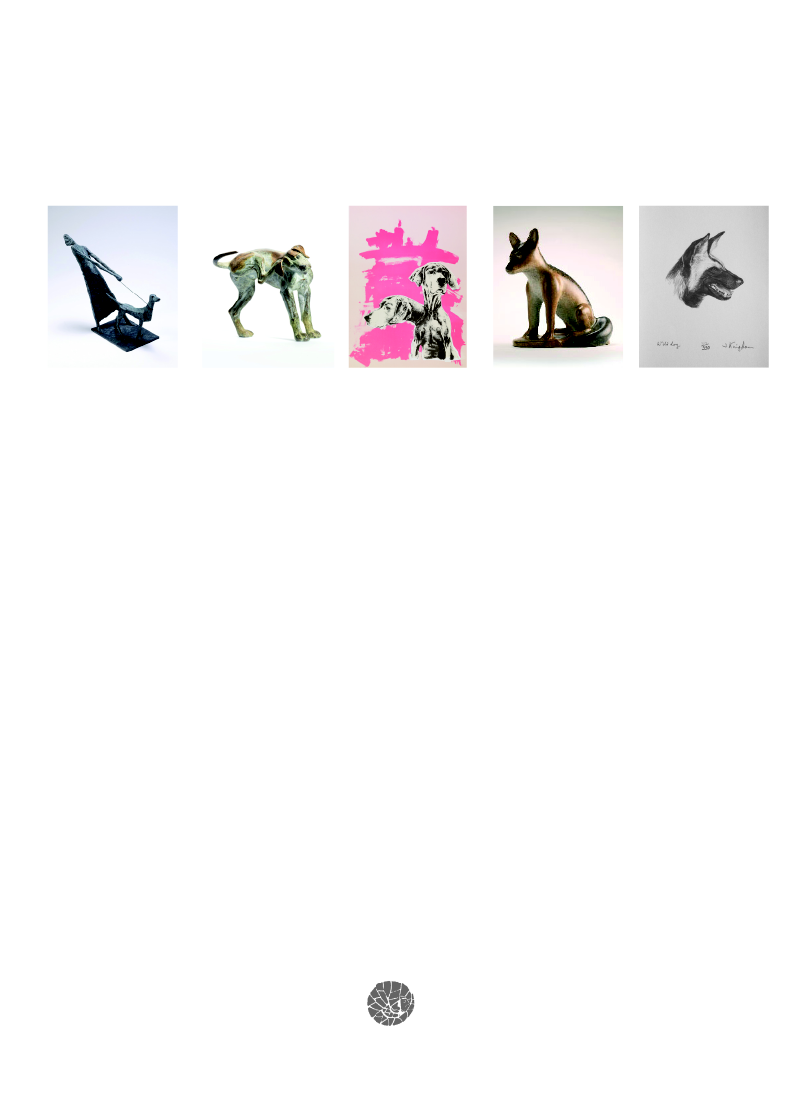 G A L L E R Y P A N G O L I N
Best in Show : the dog
14th April - 12th May
Wild Dog
Jonthan Kingdon
I Can't do this without you
Jackal
Lorraine Robbins
Anita Mandl
Walkies
Scratching Hound
Terence Coventry
Georgie Welch
David Backhouse Nick Bibby Jon Buck Lynn Chadwick Michael Cooper Terence Coventry
Steven Gregory Jonathan Kingdon Anita Mandl Joseph Paxton Lorraine Robbins
Deborah van der Beek Georgie Welch
■
Sculpture, Prints and
Drawings
celebrating
guises, from domestic pets to canine relatives
Michael Cooper's 'Wolf'.
'man's
best
friend'
in
all
his
like Anita
Mandl's 'Jackal' and
Robbins, an exclusive,
■ Prints include 'I Can't Do This Without You' by Lorraine
limited-edition lithograph especially produced by Lorraine for the gallery with the
renowned Curwen Studio.
■ Terence Coventry, noted for well-observed and deceptively simple works like
'Walkies', has also produced three exciting new sculptures especially for the
exhibition which we are delighted to be previewing.
■ Newcomer to the gallery Georgie Welch is showing four characterful hound studies
and a beautifully - detailed life - size labrador portrait.
■ We are also pleased to be including Joseph Paxton's work for the first time. His
expressive sculpture 'Hangdog' is sure to strike a chord with dog-lovers.
For further information please contact Sally James or Jane Buck on 01453 889765
The gallery is open Monday to Friday 10am to 6pm and Saturday 10am to 1pm
GALLERY PANGOLIN
9 CHALFORD IND ESTATE CHALFORD
GLOS
GL6 8NT
TEL 01453 889765 FAX 01453 889762
EMAIL gallery@pangolin-editions.com
www.gallery-pangolin.com