ref: cYr Sep 27-Oct 2 2011 THE GALLERY IN REDCHURCH STREET Robert Eadie - Open a 'pdf' of this press release - return to Galleries PR Index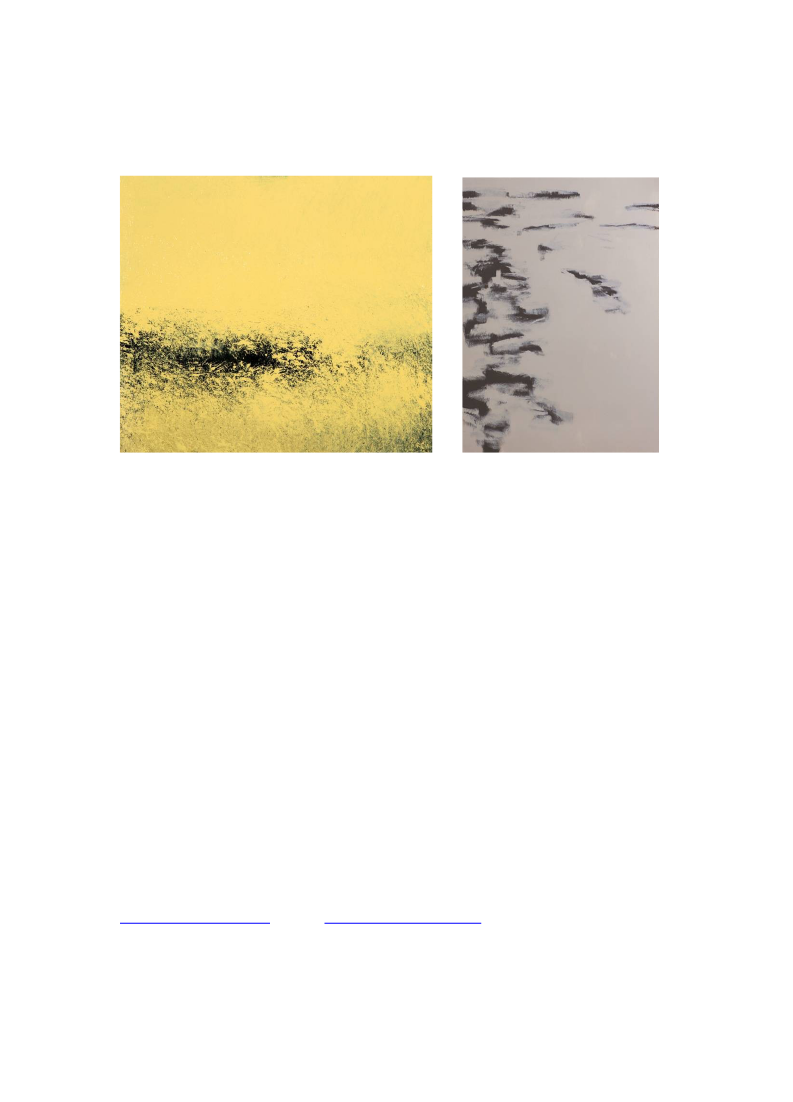 Press Release
Robert Eadie: Shallow Seas
27th September – 2nd October 2011
The Gallery In Redchurch Street, 50 Redchurch Street, London E2 7DP
sunrise, acrylic onboard
shallow sea, acrylic on canvas
In Shallow Seas, artist Robert Eadie presents over thirty canvases, including three
large triptych paintings, which fill the Gallery in Redchurch Street and take the
viewer on an abstract and imaginative journey through landscape. Inspired by
solitary wanderings through wilderness, these paintings are a distillation of memory
and emotion. Influenced by the scale and grandeur of contemporary abstract
painting, and by the soundscapes of Ambient music, Eadie has reduced both form
and colour to a minimum, and each painting is charged with accident, spontaneity
and emotional impact.
"In a world which has been irrevocably changed by the influence of human beings
I find it consoling and calming to imagine a natural landscape which is utterly
untouched by the human presence, for example one that may have existed in
geological time. I am interested in trying to make paintings that evoke this sense of
timeless and pristine beauty"
Robert Eadie trained at the Byam Shaw School of Art where he won the Bateson
Mason Award for Drawing, Heatherley's School of Art and Brighton School of Art.
His last solo exhibition was held in 2010 at The Air Gallery in London. He lives
and works in West Sussex.
Listings Information:
Robert Eadie: Shallow Seas, 27th Sept- 2nd Oct 2011
The Gallery In Redchurch Street, 50 Redchurch Street, London E2 7DP
www.roberteadie.co.uk, Email: robert@roberteadie.com
Open Tues-Sat 10am – 6pm, Sun 11 – 5pm
Preview Thurs 29th Sept 6.30pm-9pm
Nearest tubes: Shoreditch, Liverpool Street, Old Street.