ref: hGr Apr 16-May 20 2011 GALLERY PANGOLIN Soulmates - Open a 'pdf' of this press release - return to Galleries PR Index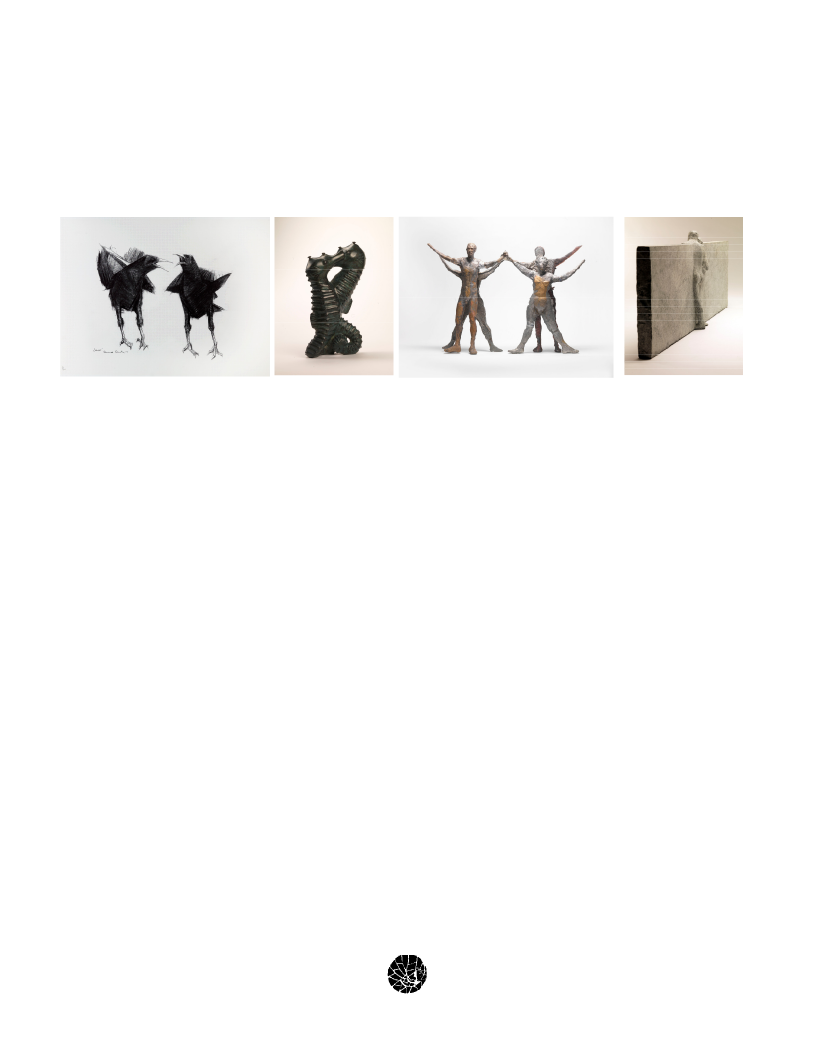 G A L L E R Y P A N G O L I N
SOULMATES
16th April – 20th May
Choughs
Two Seahorses
Chromosomal Dance
Not Strictly Dancing
Terence Coventry
Anita Mandl
Sue Freeborough
David Backhouse
Anthony Abrahams Harold Ambellan David Backhouse
Jon Buck Michael Cooper Terence Coventry
Lynn Chadwick Sue Freeborough Anita Mandl
■ Spring is traditionally the season for weddings and this year is clearly no
exception.
■ In celebration of all those about to 'tie the knot' our exhibition includes sculpture,
prints and drawings depicting couples of all descriptions.
■ A wide variety of works on show from Lynn Chadwick's serene 'Reclining Figures'
to Anita Mandl's playful piece 'Two Seahorses'.
The Gallery is open Monday to Friday 10am to 6pm and Saturday 10am to 1pm.
For further information please contact Sally Eldridge or Jane Buck on 01453 889765
CHALFORD STROUD GL6 8NT ENGLAND
TEL: 00 44 (0)1453 889765 FAX: 00 44 (0)1453 889762 EMAIL: gallery@pangolin-editions.com