ref: k7r Feb 4-24 2011 STERN PISSARRO GALLERY Impressionist and Modern Art - Open a 'pdf' of this press release - return to Galleries PR Index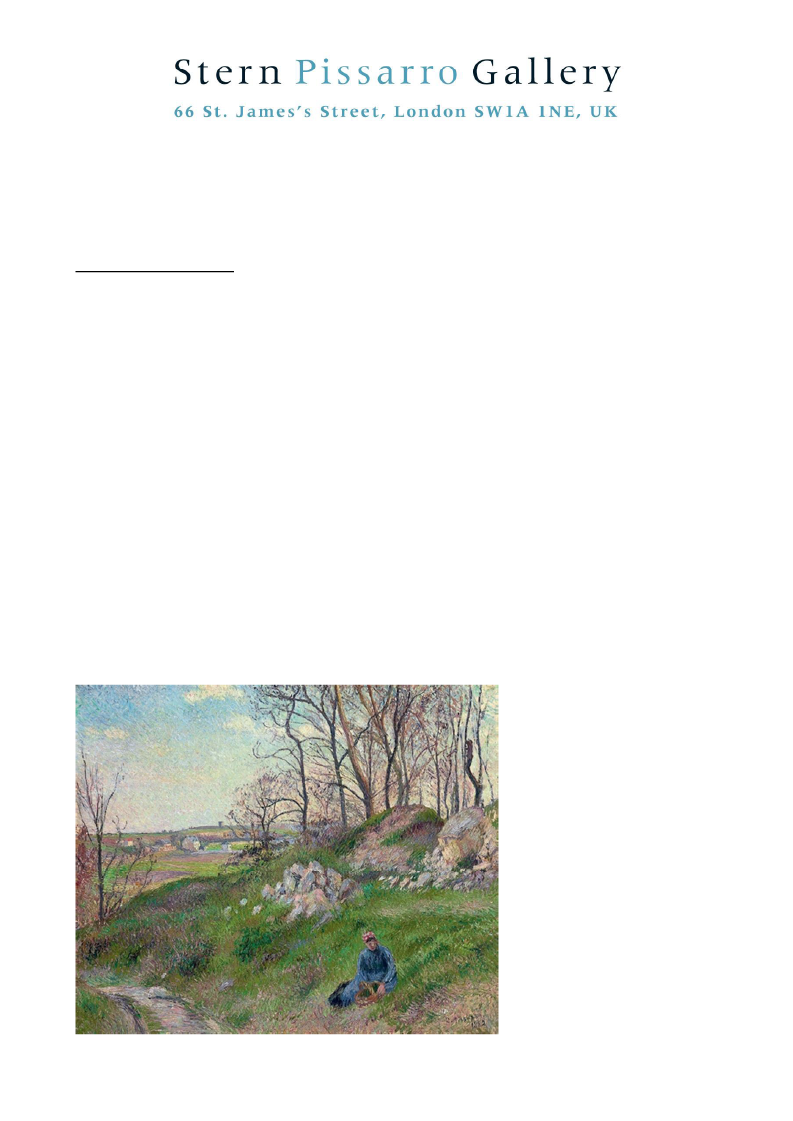 IMPRESSIONIST & MODERN ART
4th - 24th February, 2011
PRESS RELEASE
Although Camille Pissarro and his descendants remain Stern Pissarro Gallery's
main focus, since its move to larger premises in St. James's in 2009 it has been
able to widen the scope of what it shows.
The forthcoming exhibition of Impressionist & Modern Art, which runs from 4th-
24th February, coincides with the Impressionist sales in London and covers the
period from the 1870s to the 1950s. Highlights of the exhibitions are a stunning
1877 painting by Sisley of the River Seine at Saint Cloud and a Berthe Morisot
portrait of her daughter Julie Manet painted in 1884 (Berthe Morisot was married
to Edouard Manet's brother, Eugène), together with three oil paintings by Camille
Pissarro from 1871, 1878 and 1884. Post-Impressionist artists Armand
Guillaumin, Maximilien Luce, Maurice de Vlaminck and Georges d'Espagnat also
feature, as well as Moise Kisling, Léopold Survage and 1950s abstract artists
André Lanskoy and Serge Charchoune.
Stern Pissarro Gallery, 66 St. James's Street, London SW1 1NE is open Monday -
Saturday, 10.00 - 18.00, and a catalogue of the exhibition can be found on their
website www.pissarro.com
CAMILLE PISSARRO, Les Carrières du Chou, Pontoise 1882
Oil on canvas, 54 x 65.5cm, signed & dated