PRESS RELEASE
CELIA PAUL - WHERE I AM NOW
13 September - 7 October 2006: Private View: Tuesday 12 September 6-8pm
The Directors of Marlborough Fine Art are delighted to announce the forthcoming exhibition of Celia Paul's paintings, watercolours and prints to be held at the gallery in September.
Celia Paul is one of the most remarkable and original figurative painters working in London today and this exhibition follows on from her exhibition Shadows at the Graves Art Gallery in Sheffield in March 2005.
Celia Paul was born in 1959 and studied art at the Slade from 1976-1981. In 2005 Celia was moved to revisit the place of her birth at Trivandrum in India and subsequently produced a large and beautiful landscape The House where I was born which, indirectly, has led on to our forthcoming exhibition: Where I am now.
Celia Paul paints intimate portraits of people she knows well and invariably depicts a single model. She mainly paints and makes prints of those closest to her, including her mother, son, four sisters and also herself. She creates images that are deep in character, while exploring the effect of light on her subjects, bringing stillness, intimacy, lucidity and a sense of inner mood to the canvas and to her large-scale watercolours and prints.

It is a recurrent aspect of Celia Paul's larger paintings that the wit of execution plays against the low key of the colour and the bold square of the composition, making them both grand and intensely intimate, deliberative yet animated by a lightness of feeling, combinations that surely make her the most lyrical painter of her generation.
Celia has exhibited widely and her work was included in the major exhibition The School of London: From Bacon to Bevan at the Musée Maillol in Paris which travelled to Santiago de Compostela and the Kunsthaus Vienna in 1998-99. A Retrospective of her work entitled Stillness was shown at the Abbot Hall Art Gallery, Kendal in 2004. Her work is included in many private and public collections including The British Museum, The Victoria & Albert Museum and the Metropolitan Museum, New York.
A fully illustrated catalogue will be published with an introduction by Michael Podro.
Celia is available for interviews by appointment through the gallery. For further information please contact John Erle-Drax, Mary Miller or Frankie Rossi on 0207 629 5161 or email: mmiller@marlboroughfineart.com <mailto:mmiller@marlboroughfineart.com> www.marlboroughfineart.com <http://www.marlboroughfineart.com>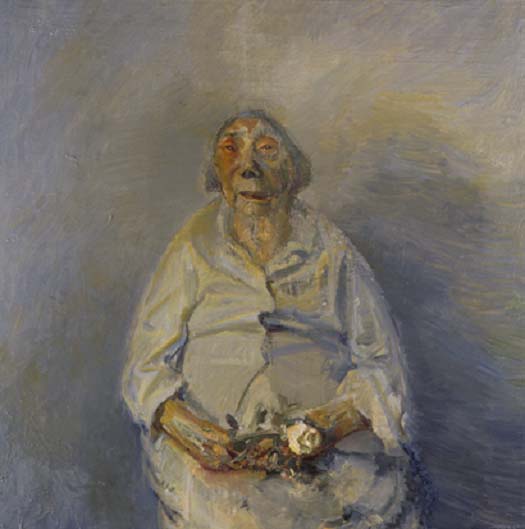 My Mother with a Rose, 2006
Oil on canvas
32 x 32 in./81.2 x 81.2 cm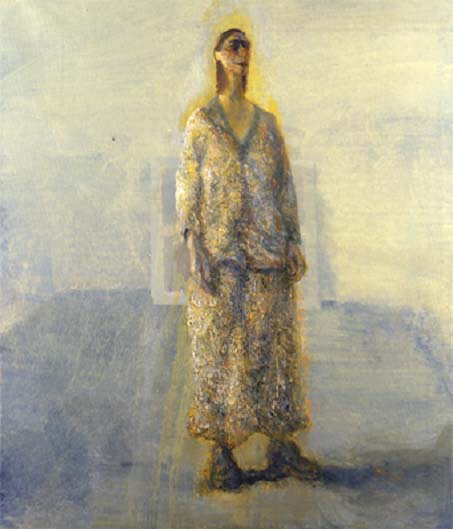 Where I am Now, 2006
Oil on canvas
48 x 56 in./102 x 142 cm