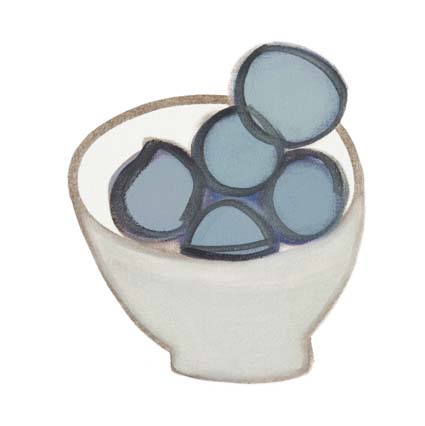 Jessica Cooper 2006
Saturday 2nd - Saturday 30th September
11 - 4:30 Tuesday – Saturday
Preview Saturday 2nd September
Jessica Cooper's career is going from strength to strength. Last year she won both the Highly Commended Award at the RWA's Open Painting Exhibition and also the University of the West of England Drawing Quarters Award.
Whether her paintings are included in a group or solo exhibition, much comment is generated by their uplifting clarity and simplicity. They have been likened by critics to a Japanese painting or a simple Haiku poem.
The exhibition runs from Saturday 2nd - Saturday 30th of September, 11 - 4:30 Tuesday - Saturday. The private view is on Saturday 2nd from , we will be having a reception for press from that evening. Please do contact the gallery for a press invite or for any further information about this exhibition.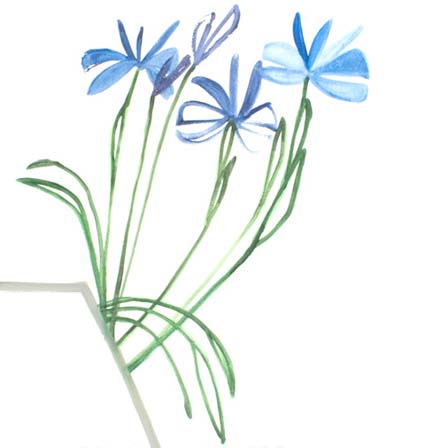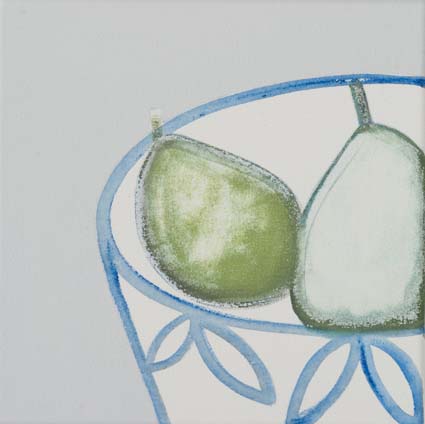 Born in Bristol in 1967 Jessica Cooper moved to Cornwall with her family at the age of three months. She was brought up in the remote village of Trevowhan, perched on the cliffs of the north coast of West Penwith. Home was a barn, converted by her Father where she lived with her parents and brother for the whole of her childhood. She went to the village school at Madron and later to Penzance Grammar School for Girls and Truro School. From Truro she went to Falmouth School of Art and the on to Goldsmith's, London, where she graduated with a degree in Fine Art and Textiles.
Jessica married Ben in 1993 and the settled with their son Jacob in the village of Pendeen only a few miles from her childhood home. In May 2000 their daughter Lotte was born. Jessica's studio sits in the garden of their cottage, full of the comings and goings of children and friends.
Images attached;
Crushed Velvet Colour            26 x 26cm, £750
Blue Iris                                   86 x 81cm, £2300
Two Pears Worth                    26 x 26cm, £750
t +44 (0)1225 443 746
www.edgarmodern.com