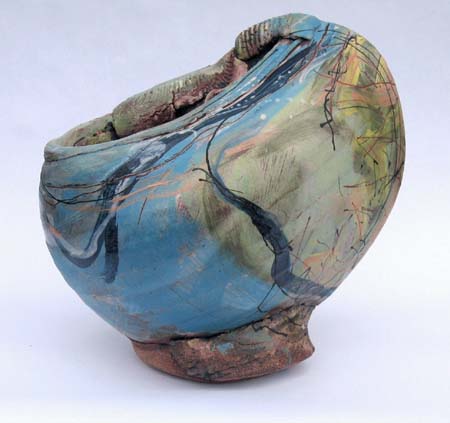 'Changing Tides'
New ceramics by Dennis Farrell.
"My most recent work continues to react to qualities of fragmentation and erosion observed in coastal environments.
The shapes of small boats are of particular interest with their sea-washed and weather-worn surfaces stranded by the receding tides. Pieces of drift-wood, bleached, sculpted and eroded by the constant washing of waves are sometimes incorporated into wall panels.
Other work expresses the rhythmical movements left by the movements left by the shapes, colours and patterns of rock forms."
Twenty Twenty Gallery
7th to 28th June 2008
Tues to Sat 10:00am to 5:30pm
Free
01952 727952
Twenty Twenty Gallery
3-4 High Street
Much Wenlock
Shropshire
TF13 6AA