La Galerie London
presents
ROSTISLAV KUNOVSKY
BOOKS, VLAMINCK IN THE MOUNTAIN AND PIANOS
The @venue, 7-9 St James Street London SW1A 1EE
9th June – 31st August 2008
IN THE FOREST
5 Blenheim Crescent, London W11 (off Portobello Road)
16th – 23rd June 2008 (Tues-Fri 10pm to 6pm/Sat-Sun 10am to 5pm)
----------------------------------------------------------------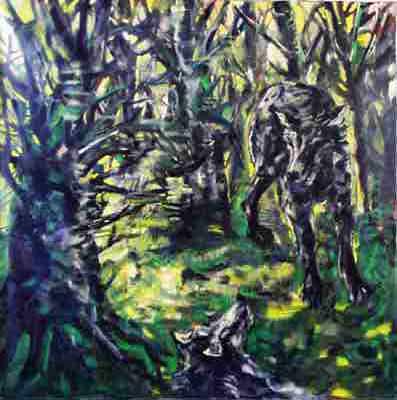 Rostislav Kunovsky is originally from the Czech Republic and has been living in Paris for the last 30 years.
This summer, some of his most important works including paintings, drawings and etchings will be on view simultaneously in two exhibition spaces.
The gallery space 5 Blenheim Crescent in Notting Hill will show In The Forest: paintings, drawings and etchings of wolves and wild animals in their natural habitat where animals and nature exist in a true symbiosis(see attached article by John Berger).
Meanwhile, the Avenue restaurant in St James will show large paintings with a variety of different themes. His paintings of Books, Vlaminck in the Mountain and Pianos are key works.
10% OF THE SALES WILL BE DONATED TO ADVENTURE ECOLOGY
Exhibitions curated and organised by Karine Giannamore – La Galerie London.
karine@lagalerielondon.co.uk /+(0)44 20 7352 1278 /+ (0) 44 7956 833 737 www.lagalerielondon.co.uk