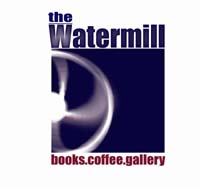 Press Release
Modern Prints Exhibition
One of the most innovative modern art galleries in Scotland will host an exhibition of limited edition modern prints at the Dundas Gallery, Edinburgh, from 16-23 June.
The Watermill Gallery in Aberfeldy, Highland Perthshire, is fast becoming recognised as a leading gallery in modern art, and is set to display its impressive print collection this June.
The exhibition, MODERN PRINT MASTERS, will bring together representatives of pop-art including Warhol, modern European printmaking (Matisse, Miro and Vassarely), the St Ives school (Nicholson, Heron, Hepworth, Frost) and contemporary British art such as Damien Hirst.
The whole exhibition will consist of more than 45 works, and will include a selection of ceramic sculptures by Lotte Glob.
Watermill Gallery owner Kevin Ramage said: "We have organised this exhibition at the Dundas Street Gallery in Edinburgh in order to give an audience (art lovers) from Edinburgh, Glasgow and further south the opportunity to see our growing collection of modern prints.
"This exhibition follows the extremely successful Christmas show we held at The Watermill in Aberfeldy, which saw sales of prints by artists such as Matisse, Clave and Indiana as well as edition ceramics by Picasso."
The exhibition will take place at The Dundas Street Gallery, 6a Dundas Street, Edinburgh.
Opening times: Mon-Fri 10-6, Sat 10-5, Sun 11-4
For more information contact The Watermill Gallery on 01887 822 896, or email info@aberfeldywatermill.com.
www.aberfeldywatermill.com