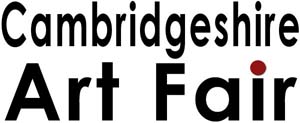 PRESS INFORMATION
The Cambridgeshire Art Fair 2007 is an exciting new event on the art fairs calendar, bringing over 40 galleries, dealers and studio groups from across the UK, Ireland and Continental Europe, together under one roof for 3 days.
The fair, the first of its type to be held in Anglia, will be held at Chilford Hall Vineyard and Conference Centre, the largest dedicated events venue in eastern England.
Showcasing the work of hundreds of artists in a relaxed, friendly atmosphere, it will be the place to be for seasoned collectors and first time buyers alike to view and buy some of the best in fine, modern and contemporary art available today, including a selection of some of the latest paintings and original silkscreen prints from the celebrated and highly renowned local artist and sculptor Maggi Hambling and a range of new paintings from the highly collected Scottish colourist, John Lowrie Morrison (Jolomo) commissioned specifically for the event.
With original paintings, sculpture, ceramics, drawings, photography and glass, from recent graduates to established, recognised artists, and with prices ranging from under £50 to several thousand pounds, it is a perfect opportunity for visitors to enhance their existing collection or to make their very first art purchase.
With a printmaking workshop, sculpture garden and vineyard tours as well as the largest ever collection of artworks brought together for sale in Anglia a visit to the Cambridgeshire Art Fair is a day out which the whole family can enjoy.
The fair is open to the public Friday 8th June 2007 from 11am to 6pm; Saturday 9th June from 11am to 6pm and Sunday 10th June 11am to 5pm.
There is an invitation only preview evening and drink reception to officially open the fair on Thursday 7th June 2007 from 6pm to 9pm.
For further information:
Call: 01875 819595
Email: enquiries@arteineuropa.com
or visit: www.artcambs.com
EXHIBITING GALLERIES 2007:
Accents of Colour - Reading, Berks.
Arkhangel - Co. Kerry, Republic of Ireland
Art Interiors - Watford, Herts.
Art World Ltd - Evesham, Worcestershire
Arte in Europa - East Lothian, Scotland
Artists of Russia - Hyndhead, Surrey
Artphilo Gallery - Waltham Abbey, Essex
Artropolis - Suffolk
Byard Art - Cambridge
Cambridge Contemporary Art - Cambridge
Colourbox - West Yorkshire
Curwen Print Studio - Linton, Cambs.
E E Fine Art - Cambridge
Edgar Modern International Art- Bath, Somerset
Enid Lawson Gallery - London
Four Square Fine Arts - Lewes, East Sussex
Galerie de Herkenning - Netherlands
Gallery 23 - Glasgow, Scotland
Gallery of Hanging Fruits - Suffolk
Gallery Perutz - Monmouth, Wales
Hunter Fine Art - Glasgow, Scotland
IAP Fine Art - Buckinghamshire
Inspirations Contemporary Art - London
Linda Blackstone Gallery - Pinner, Middlesex
Lots of Art Project - Dartford, Kent
Meridian Art - France
Mizen & Welch - Farnham, Surrey
Mulberry Gallery - Berkshire
Neville Contemporary Art - Hampshire
Open Space Galleries - Cornwall
Sea Pictures Gallery - London
Sheridan Russell Gallery - London
Shirley Crowther Cont Art - Sussex
Smith Hanley Collective - Edinburgh, Scotland
St. Giles Street Gallery - Norwich
Stark Gallery - London & Canterbury
Steve Marsling Fine Arts Ltd - Lancashire
Tallantyre Gallery - Morpeth, Northumberland
The Carby Art Gallery - Aberdeen, Scotland
Wilson Fine Art - Co. Dublin, Republic of Ireland
Woodbine Cont' Arts - Lincolnshire
Yorko Gallery - Harrogate, North Yorkshire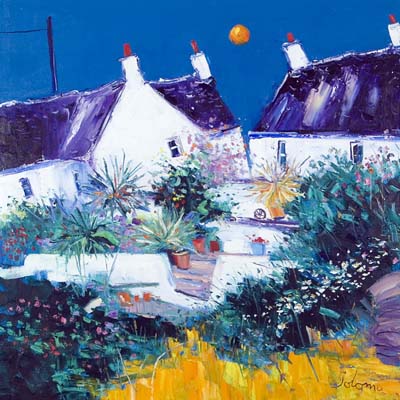 The Carby Art Gallery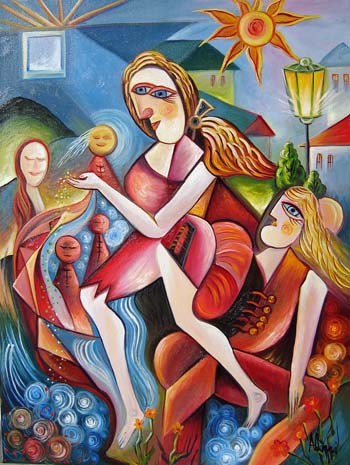 E E Fine Art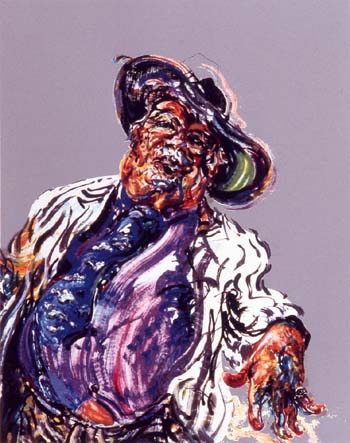 IAP Fine Art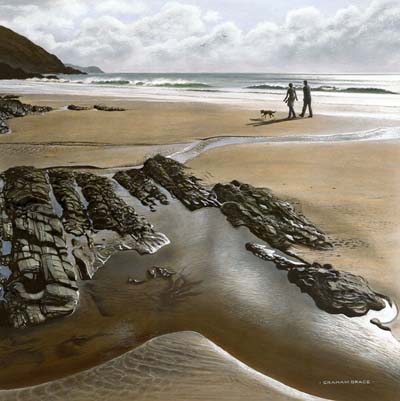 Sea Pictures Gallery
LISTINGS INFORMATION:
What:
Cambridgeshire Art Fair 2007
The inaugural Cambridgeshire Art Fair brings together 42 selected galleries from throughout the UK and Europe to offer visitors the opportunity to invest in the widest range of quality original art ever to be shown under the one roof in Anglia.
Representing work by hundreds of artists and attracting dedicated art collectors and occasional buyers alike, the Cambridgeshire Art Fair is the best place to be this summer to admire, invest in and enjoy all kinds of art.
Where:
Chilford Hall, Linton, Cambs
When:
Friday 8th June – Sunday 10 June 2007
Friday 8th 11am – 6pm
Saturday 9th 11am – 6pm
Sunday 10th 11am – 5pm
Tickets:
Adults: £5.00 / Concessions £4.00
Children under 16 FREE (if accompanied by an adult)
Group rates available (in advance only)
Advance tickets available to buy by telephone +44 (0)1875 819595
Facilities:
Café & Bar
Printmaking Workshops
Sculpture Garden
Vineyard tours
Information:
www.artcambs.com
Contact:
enquiries@arteineuropa.com
Tel: +44 (0)1875 819595
Event organisers:
Arte in Europa, 77 Poplar Park, Port Seton, East Lothian, EH32 0TE