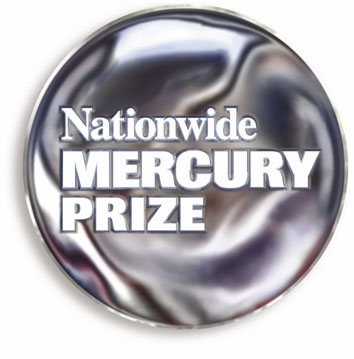 PRESS RELEASE
Nationwide Mercury Prize 2007 Art Exhibition
Details Revealed…
Details have been announced of the 2007 Nationwide Mercury Prize Art Exhibition, which will feature works of art from this year's Art Competition finalists. Around 60 pieces will be displayed at The Gallery at The Hospital, Covent Garden, London, one of the capital's most talked about art spaces, between Tuesday 17 April and Saturday 21 April 2007.
The Nationwide Mercury Prize Art Competition is the UK's premier student art competition and exhibition and has been set up to discover exciting new artistic talent. It is open to art and design students at art colleges and universities throughout the UK. Students were asked to create a work of art inspired by music. The 2007 Competition has been the most successful to date receiving over 2000 entries from over 130 universities and art colleges.
Once again a great prize is on offer for the 2007 winner, who will be announced at the private view of the exhibition at The Hospital. They will receive £5000 and see their artwork on the cover of 2007 Nationwide Mercury Prize compilation CD as well as exhibited alongside other finalists at this high profile exhibition. Winning the Art Competition can also provide a significant career boost. Since winning in 2006, former Bath Spa University student Gethin Wyn Jones has gone on to join the studio team of Turner Prize winner Damien Hirst.
Sir Peter Blake RA, one of the competition's judges says: 'The Art Competition is a great way for the Nationwide Mercury Prize to support and promote young artists in the UK. I'm really looking forward to this year's event and seeing the wonderful range of works at the exhibition.'
Dan Ford from the Nationwide Mercury Prize says: 'We're very excited about the success of the Art Competition as it goes into its third year. It's great that the Nationwide Mercury Prize is able to champion and recognise the work of art students in this way. It's also fantastic that The Hospital is able to host the exhibition again in 2007 and provide this showcase for emerging talent.'
Venue: The Gallery at The Hospital, 24 Endell Street, London WC2H 9HQ
Dates: Tuesday 17 April 2007 – Saturday 21 April 2007
Opening Times: Tuesday to Thursday 10am – 6pm
Friday 10am – 7pm
Saturday 12pm – 7pm
-ENDS-
Notes to Editors:
The Nationwide Mercury Prize for Album of the Year is the UK's most influential and prestigious music prize and is open to albums of all music genres released by British and Irish artists. Recent winners include Arctic Monkeys, Antony & the Johnsons and Franz Ferdinand.
The Art Competition and Exhibition is an initiative resulting from Nationwide's sponsorship of the Prize and highlights their support of UK culture.
For further information and images contact Kevin Milburn at the Nationwide Mercury Prize, t: 020 8964 9964
e: km@nationwidemercuryprize.com or visit www.nationwidemercurys.com/press
www.nationwidemercurys.com 14 March 2007