Recent Printmaking Graduates from the London Schools
10 – 26 January 2008
Private View Wednesday 09 January 6-8pm
Now in its eighth year, 'Hot off the Press' promotes emerging printmakers from recent post-graduate courses in London.
This year's show features five artists from the Royal College of Art and Camberwell School of Art, each chosen as they represent the diversity in printmaking today. This exhibition always features a great variety of methods, each used in fascinating and inventive ways. This year's 'Hot Off The Press' includes screenprints, etchings and corkcut prints onto paper, as well as Alex Booker's screenprinting onto oak tree trunks, and Eimearjean McCormack's prints on ceramic tiles and wooden blocks.
The exhibition highlights the best in new printmaking talent in London, while supporting the artists as they embark on their professional careers in the art world.
In the upper gallery during this time will be 'Hot Off The Press Revisited', featuring some of our gallery artists who we discovered through our previous Hot Off The Press exhibitions.
Left image: Alex Booker, Lash Up & Stow, Men Prepare For Leaving Harbour, screenprint on oak, 36 x 221cm
Right image: Eimearjean McCormack, Untitled, mixed media on ceramic, ed 10, 12 x 12cm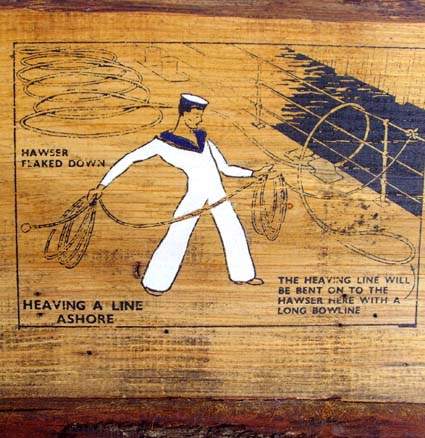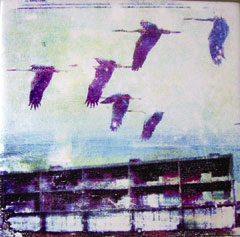 If you would like any further information or images of the work, please contact Natalie Suggitt by email Natalie@curwengallery.com or tel 0207 323 4700.
BUSINESS ART GALLERIES
Curwen & New Academy Gallery
34 Windmill Street, London. W1T 2JR
Open Mon-Fri 10-6 (Thurs 10-8) Sat 11-5
T:020-7323 4700 / F: 020-7436 3059
visit www.curwengallery.co.uk for more info.
Current Exhibition:
Susan-Jayne Hocking / Akasaka & Chrys Allen
14-29 November
http://www.curwengallery.co.uk/gallery/gallery.htm
Curwen & New Academy is an established gallery showing mainly British contemporary art.
Exhibitions change regularly, with work by a wide range of artists, including prints, paintings and sculpture.
Business Art Galleries provides art for businesses, a full corporate service and a hire scheme is available.
...also available, ART VOUCHERS for any amount.