THE STOUR GALLERY
presents an Exhibition of
new Paintings and Drawings by JESSICA COOPER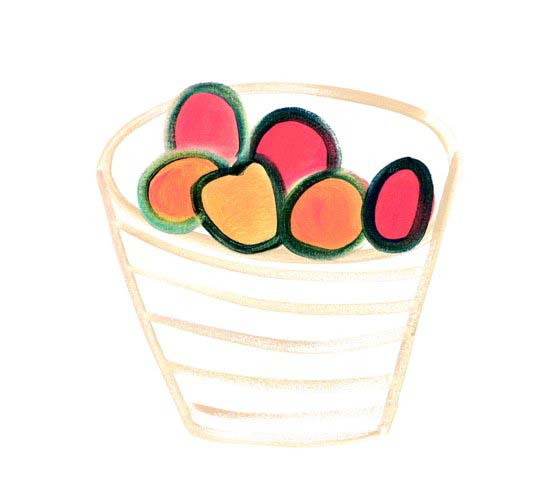 and new Ceramics by SAM HALL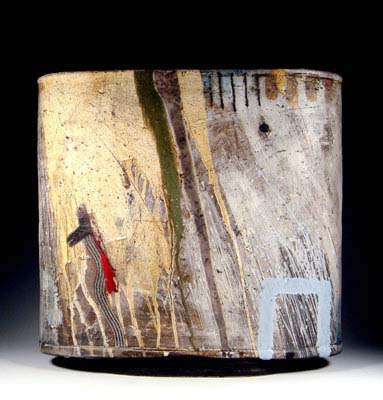 6 May to 3 June 2006
The Stour Gallery is found in the Warwickshire market town of Shipston-on-Stour, situated on the Oxfordshire, Gloucestershire borders. The gallery holds a series of changing exhibitions throughout the year; from the 6th May to the 3rd of June it is hosting an exhibition of new paintings and drawings from Jessica Cooper and new ceramics by Sam Hall.
Jessica Cooper studied at Falmouth College of art, and then Goldsmith's College in London. In 1997 she turned to full-time painting in Cornwall, producing unique work that hovers between abstraction and representation. Her subject matter is the environment in which she lives and she strives to "look for the simplicity in the complication". Her work is widely collected, and her exhibitions to date have included: White Lane Gallery, Plymouth, the Tate Gallery, St Ives and The Slaughterhouse, London.
Sam Hall trained at Harrogate and Loughborough college of Art. He has shown his ceramics throughout the UK since the mid 1990's. The scale of Sam's work is impressive and requires technical expertise that he has honed over the last fifteen years. He has developed a distinct vocabulary of mark making on his pots. The scored lines, random marks and muted palette help to "create a tension where drawing and form cohabit together". This year Sam has exhibited in Cornwall, London, the Netherlands, and Belgium.
There are three floors providing space for showing some of the best contemporary art at The Stour Gallery.
The Top Floor gallery during this exhibition the will show work by Sandra Blow RA and Terry Frost RA.
Work by other gallery artists is always available including: Painters & Printmakers: Angela A'Court, Jo Ashby, Neil Canning, John Emanuel, Jane Gibbs, Michele Griffiths, Janette Kerr RWA, Richard Kidd, Margaret McLellan, Breon O'Casey, Jane O'Malley, Tony O'Malley RHA, Elaine Pamphilon, Simon Pooley, Geoffrey Robinson, Ann-Marie Ryan, Kevin Ryan and Terry Whybrow. Potters: Richard Batterham, Peter Beard, Betty Blandino, Chris Carter, Clare Conrad, James Hake, Anne James, Jude Jelfs, John Leach, Jim Malone, Jane Perryman, John Ward and Robin Welch. Sculptors: Chris Buck, Peter Hayes, Rachel Higgins, Janet MacLeod, John Maltby, Christopher Marvell and Carol Sinclair.
You are welcome to visit the gallery simply to enjoy the work.
Please apply to the gallery for an invitation; work may be purchased upon receipt of an invitation
The Gallery is open Monday –Saturday 10 am-5.30 pm or by appointment.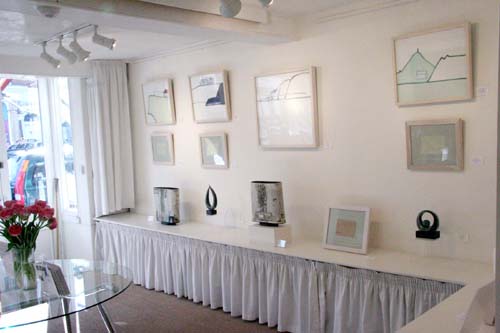 10 High Street, Shipston-on-Stour, Warwickshire, CV36 4AJ
Tel/Fax: 01608 664411 email info@thestourgallery.co.uk
Further images of work available in this exhibition can be viewed on our website
www.thestourgallery.co.uk