Opening Times: Tues. to Sat. 10am – 6pm Sun. 12 (midday) – 5pm Admission Free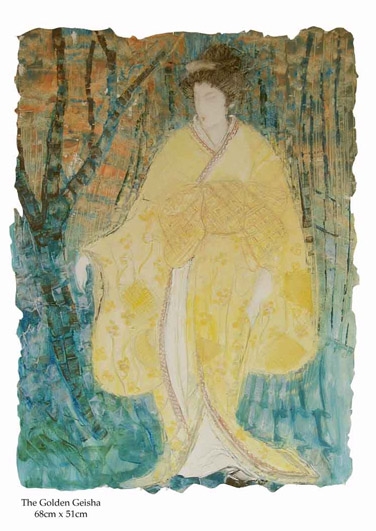 London, -- 9th of January 2006 -- With the upcoming release of the movie 'Memoirs of a Geisha' on the 13th of January, the UK art market readies itself for a flood of enthusiasm towards Japanese art and culture. It is in the context of this expected media interest, that JIQ JAQ Art Publishing is proud to introduce our timely new collection, entitled 'Out of the Orient'.
This collection of oils on canvas and limited edition giclée prints by gifted Hampstead artist Jacqueline K Crofton is heavily influenced by Far-Eastern and oriental culture. The artist's extensive travels and time in Japan have clearly enriched her awareness and understanding of Far-Eastern craftmanship. On returning to the UK, she sought to transcend the barriers between Western and Eastern art, in order to produce truly international work, whilst continually retaining her own style and unique brush work.
This collection was initially inspired by the Japanese Kimono, a symbol of feminine beauty and grace. The artist makes strong use of soft pastel-like colours such as blue, turquoise and pink, creating images that embody radiant calm and quiet serenity.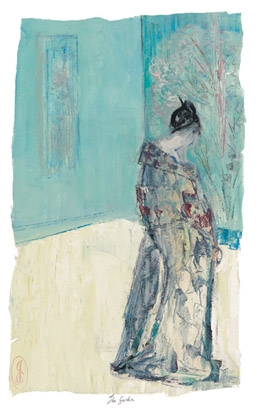 Jacqueline K Crofton has been painting in London since she completed her scholarship at the Harrow School of Art, where she studied anatomical drawing and fine art. Her work can be found in numerous private collections in the UK and is currently being exhibited in many galleries around the world, including in Manhattan, Boston and Geneva.