ARCHEUS
Press Release
DAN FLAVIN
Nothing as full as the air
Exhibition dates 19 January - 25 February 2006
Coinciding with the touring retrospective exhibition of Flavin's work at the Hayward Gallery, Archeus will present Dan Flavin light sculptures for sale.
Learning from recent installations of video art, the works will be presented by the gallery as a performance, electronically sequenced so that each individual piece with its particular subtleties can be fully considered by the viewer. A full performance of all the works will provide, as nearly as possible, the breadth of emotional resonance created by the simple act of being alone in a room with Flavin's work. Plain enjoyment of unexpected beauty is the sole aim of the show.
During the dark winter days and evenings the view through the windows of the gallery should be entrancing.
Flavin is a towering figure in Modern American Art, exploring lines and casts of light in the way that Barnett Newman explored paint. He remains unique, and the recent publication of the Catalogue Raisonné of his work titled The Complete Lights, discloses for the first time how rare in number his completed works actually are. Prices will start at $175,000.
All enquiries to the gallery: +44 (0)20 7499 9755
Brian Balfour-Oatts Nicola Togneri
brian@archeus.co.uk nicola@archeus.co.uk
............................................................................
---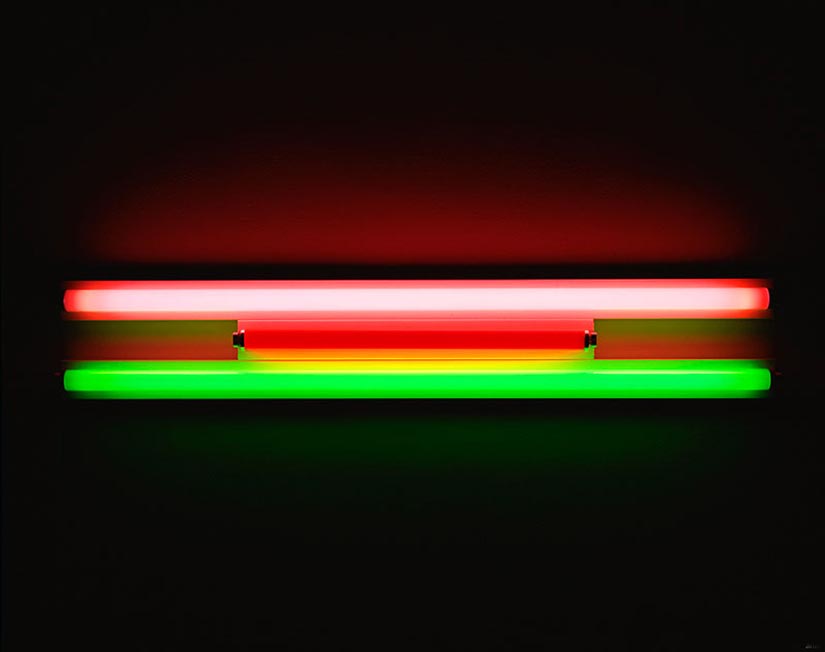 Victoria Spaven
Archeus Fine Art, 3 Albemarle Street, London, W1S 4HE
t + 44 20 7499 9755 f +44 20 7499 5964
For further information on our artists, stock and exhibitions please visit www.archeus.co.uk