an exhibition of original posters from the mid 50's to the mid 70's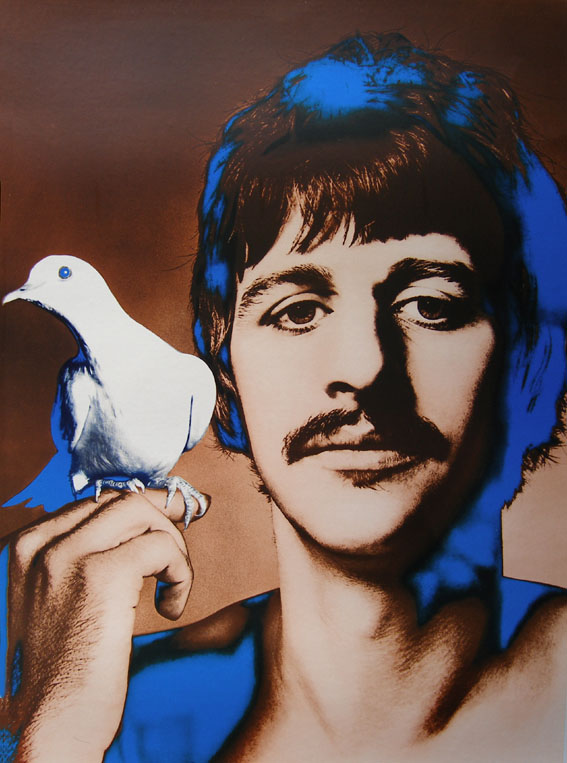 ESMOND ROBINSON GALLERY
250-252 King St, London W6 0SP
24 november to 23 december 2005
private view on wednesday 23 november from 6.30 – 9 pm
Our second exhibition presents original vintage posters from the era spanning the mid '50s to the mid '70s, with subjects from pop art, politics, pyschedelia, rock and film to fashion, design and travel: Highly collectable, highly decorative, highly desirable.
The exhibition features designs by artists including David Hockney, Richard Avedon, Josef Albers, Otto Treuman, Roy Lichtenstein, Andy Warhol, Bob Stern, Tadanoori Yokoo, Eduardo Paolozzi, Des Cale, Larry Smart, Tito Topin, Milton Glaser, F. Wischmenski, T.Wesselman, Peter Max, Martin Sharp, and Hapshash and the Coloured Coat.
With iconic figures from Monroe to Dylan, classic films from Fellini's 'La Dolce Vita' to the Ealing Comedies, from the peace movement to the Paris student riots, from London psychedelia to the 1972 Munich Olympics, and from Levis to Air India, the posters evoke an era that saw immense cultural, artistic and political change. Prices start at around £70.
Most of the posters have been linen-backed and restored, and we offer an in-house bespoke framing service.
tel 020 8222 0008 fax 020 8222 0009
open 10 – 6 monday – Saturday nearest tube ravenscourt park
www.esmondrobinson.co.uk
info@esmondrobinson.co.uk