ref: jJk Until Mar 17 2018 THE RUSSELL GALLERY Haidee-Jo Summers - Open a 'pdf' of this press release - return to Galleries PR Index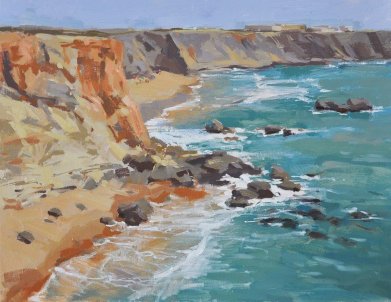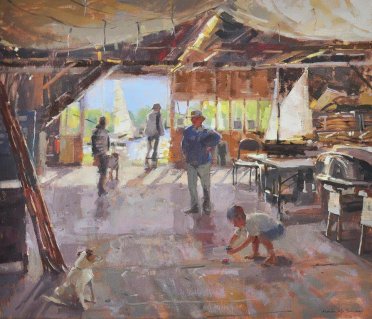 Haidee-Jo Summers ROI ARSMA
At the Russell Gallery (SW15 1JP) from
22 February to 17 March
Capturing the essence and poetry of
light.
A celebration of light filled moments,
from the sparkling beaches of the
Algarve and Devon to the cliffs of
Etretat, and along the way an
appreciation of the quiet pace of English
country living.
Haidee-Jo's work features fresh and
vibrant brushwork coupled with
keen drawing and observational
skills which result in lively
celebratory paintings that glow with
light and sing with colour. Well
known as a plein air marine and
landscape painter she also develops
favourite themes in the studio and is
an avid sketcher.
Elected a full member of the Royal Institute of Oil painters in 2016 and an associate
member of the Royal Society of Marine Artists her work is now very popular with a wide
buying public. Having often appeared in The Artist magazine her first book on oil
painting 'Vibrant Oils' was published in 2017.
The exhibition of Haidee-Jo Summers' work will be on display at the Russell Gallery (12
Lower Richmond Road, Putney, London, SW15 1JP) from 22 February to 17 March
For more information on the exhibition and related events visit
http://www.russell-gallery.com/gallery.htm