ref: e0k Jun 1-Aug 31 2018 THE SUMMERHOUSE GALLERY Cornish Art - Summer Shows - Open a 'pdf' of this press release - return to Galleries PR Index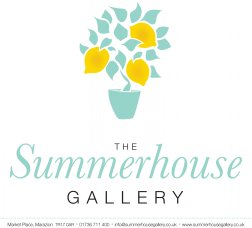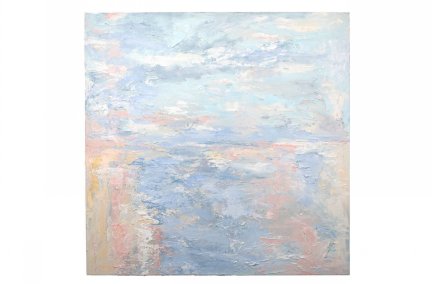 The Summerhouse Gallery is a beautiful, welcoming space showcasing the
very best of Cornish art, located in Marazion, only a stone's throw away from
the wonderful St Michaels Mount. Featuring artists ranging from the extremely
established to the up and coming, we aim to create the perfect place to
discover paintings, jewellery, sculpture and glass in a relaxed manner.
Our July show at the gallery opens with a private view on the 12th, and will
run from the 13th to 26th.
Featuring Kit Johns, Helen Jones, Jack Davis and Jade Bowmer, with
sculpture by Tom Leaper and ceramic work by Jake Boex; Far West sees a
collective of exciting new artists explore the magic of West Cornwall.
For centuries, the beauty and myth of the area has inspired artists to create in
homage to the wild green moorland, which rolls down to the rugged coastline
and the calm lap of waves on the shoreline, or tempestuous stormy oceans.
All set against that magical light which can only be found here.
For more information about future shows and events, visit our website;
www.summerhousegallery.co.uk.
Light On Water, Helen Jones