ref: d8m Sep 14-23 2016 D CONTEMPORARY It's Art Call - Open a 'pdf' of this press release - return to Galleries PR Index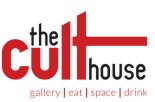 It's Art Call
D Contemporary Gallery
23 Grafton Street W1S 4EY
Group Exhibition
14 – 23 September
Solo Exhibition
28 September – 7 October
Opening Hours – 11 – 18:00
D-Contemporary Gallery is very happy to
present our next project in partnership with
The Cult House.
It's Art is a call for artists/competition where a
selection of artists will have the opportunity to
showcase their artwork at the D Contemporary
Gallery at 23 Grafton Street, Mayfair.
10 to 12 Artists will be shown in a Group
Exhibition and the winning artist will have a
Solo Exhibition.
Engaging with the art community and
showcasing the best established and emerging
talent, whilst connecting them to Strategy
International's 300 clientele.
D Contemporary - creates and delivers art
exhibitions at 23 Grafton Street for the
Strategy International Group, a leading UK
and international network for businesses with a
presence in 32 countries around the World.
Amidst a popular street of world famous art
galleries, emerging artists gain access to an
excellent Mayfair location and an established
ecosystem of clients to showcase their work.
Mara Alves Portuguese Artist based in London
works as a curator for D Contemporary who is
also curating It's Art Call along with The Cult
House founder JA Neto.
READ MORE - www.dcontemporary.com
DISCOVER US - @dcontemporary
The Cult House is a creative group set up by
JA Neto, connecting people in various creative
disciplines (arts, craft, design, writing, music
and performance) with commercial and social
events.
The Cult House started its collective on
Facebook, Instagram Twitter, Google+,
Pinterest and LinkedIn, where presents daily
tips on several art topics and use all them to
help on the promotion and network to get more
visibility for our artists. The website went live
on April 2014 and since then The Cult House
is increasing their International online artist
collective. The aim of the collective is to boost
visibility online as much as possible for both
parts, for the company and more importantly
for the artists within the online gallery,
maximizing all our connections and
advertising the artists' profiles as well as
important events.
READ MORE- www.theculthouse.co.uk
DISCOVER US - @theculthouse
It's Art – Private Views – 18:30 – 21:00
Group Exhibition| 13 September
Solo Exhibition| 27 September
RSVP (strictly necessary)
sophie@dgroup.co.uk
Curators
Mara Alves| mara@dgroup.co.uk
t: 07425089060
JA Neto| janeto@theculthouse.co.uk
t: 07801799989