ref: c2m Sep 8-Oct 29 2016 TREGONY GALLERY Landscopes - Open a 'pdf' of this press release - return to Galleries PR Index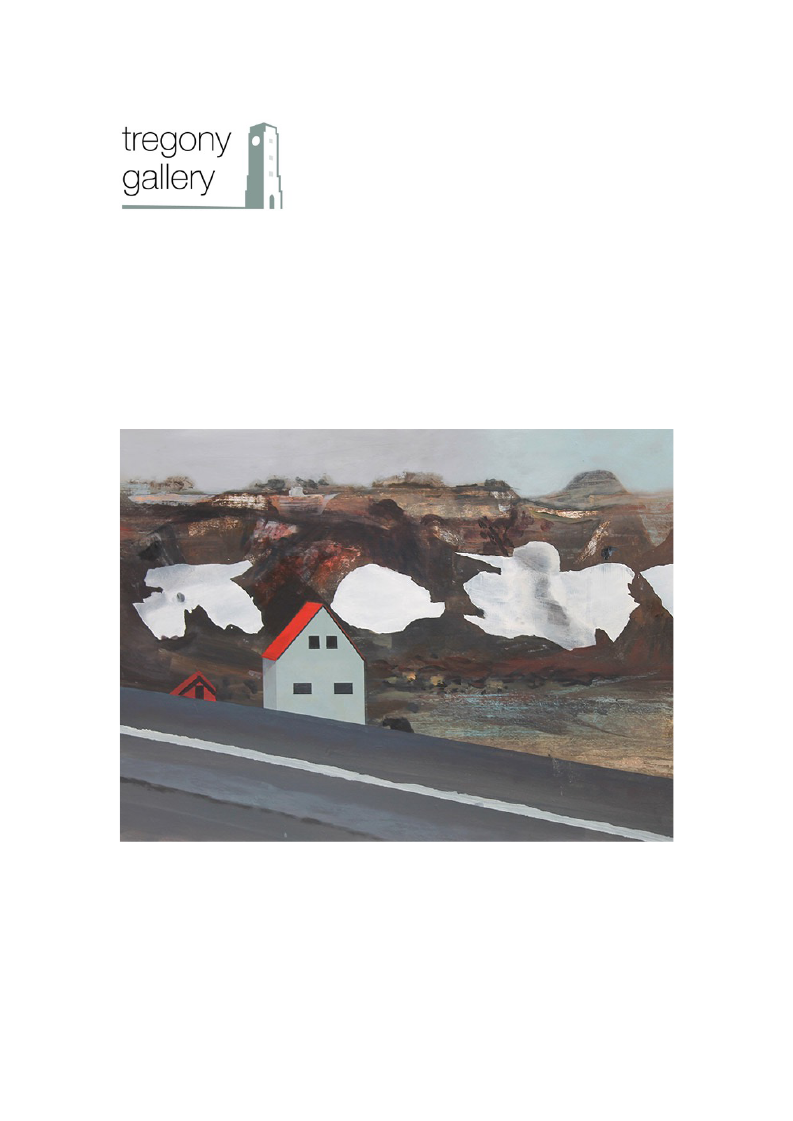 58 Fore Street, Tregony, CORNWALL TR2 5RW
Telephone 01872 530505 / M: 07496 953471
info@tregonygallery.co.uk
www.tregonygallery.co.uk
landSCOPES
13 September - 29 October 2016
Private View Thursday 8 September 6 - 8pm and
Sunday 11 September 2 - 5pm
'Snow Pattern, Iceland' Euan McGregor
Celebrating Tregony Gallery's first Anniversary under new owners Judi and
Brian Green, our Autumn exhibition LandSCOPES will focus on the artist's
relationship to landscape and environment. Ranging from the openness
and natural beauty of the outdoors, to intimate internal spaces and the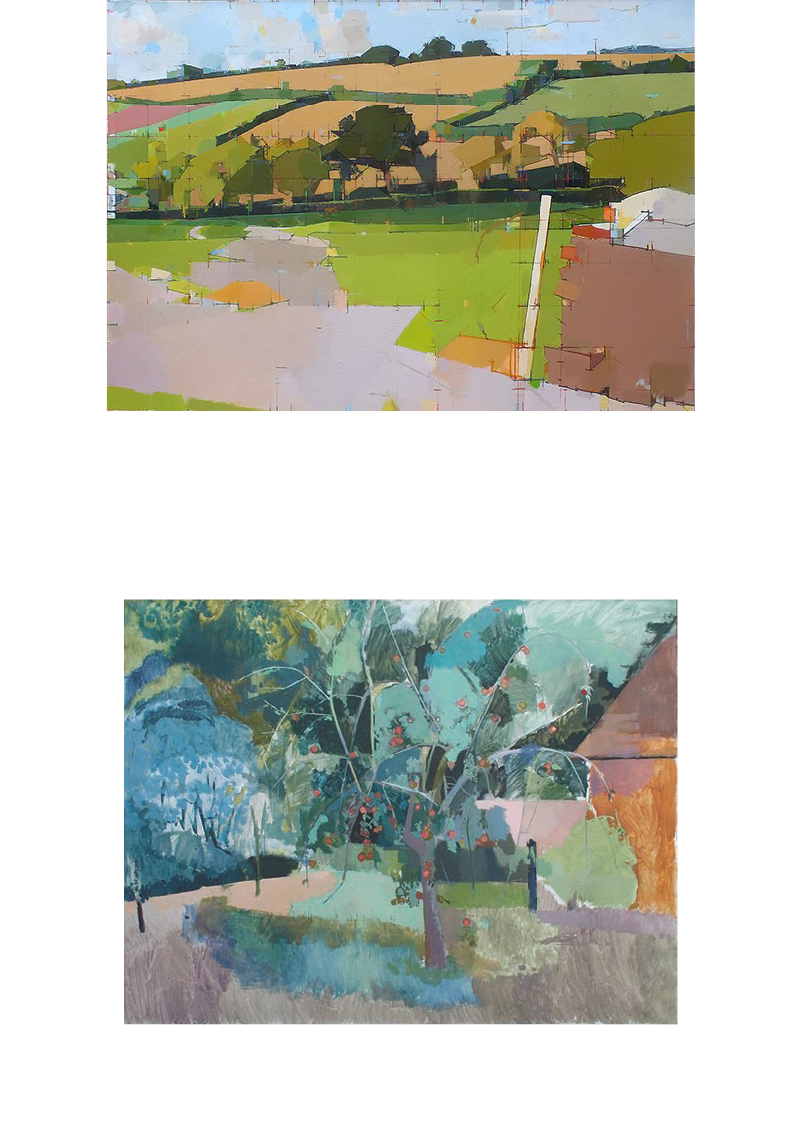 'Painting made from Drawing, Cornwall' Mark Dunford
dynamism of the city, the displayed works show what can be revealed in
the landscape.
Each of the artists has invested time to visit a specific location over a
number of hours, days or even weeks. These locations are always changing
- the light may be different from one day to the next, the wind moves,
'Apple Tree' Sarah Nutley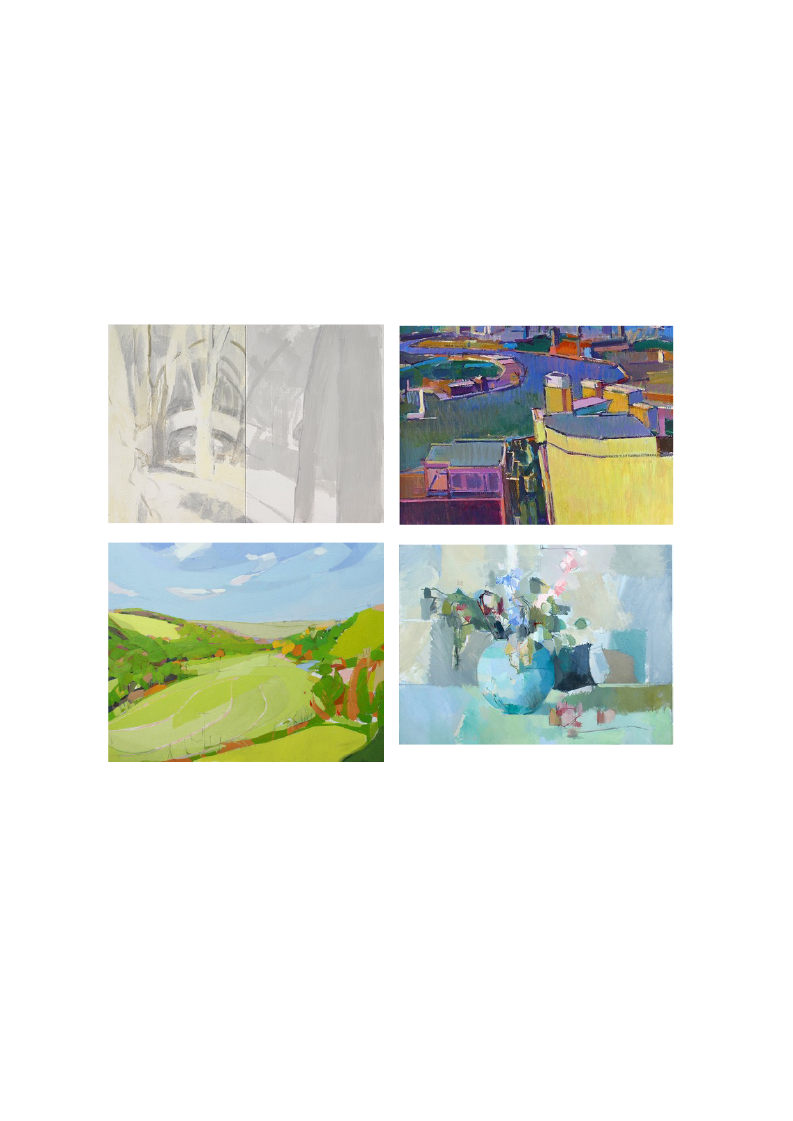 plants and trees are affected by the seasons and the artists themselves are
different people every time they arrive at their easel.
To paint one's environment is to capture change, to make tangible time and
memory. We will be showing work from a selection of our gallery artists
side by side recent graduates Demelza James, Daisy Martin, Zöe Pearce,
Aarron Stroud, Antonio Parker Rees Fernandez and Rowan Jackson and
newly represented Euan McGregor, Mark Hanson, Peter Graham, Bridget
Macklin and Gregory Ward.
Top to bottom left to right, 'Dumfries Bridge' Sarah Lee Roberts, 'Scottish Barn II' Daniel Preece, 'The Thames from
Level 39' Judith Green, and 'Flowers in a Spherical Vase' Tony Rothon.
Gallery artists include Alex Cree, Sara Lee Roberts, Karen McEndoo, Mark
Dunford, Timothy Betjeman, Enzo Marra, Kay Vinson, Dana Finch, Meg
Buick, Charlie O'Sullivan, Judith Green, Lilia Umana-Clarke, Adele Wagstaff,
Tony Rothon, Sarah Nutley, Daniel Preece, Pip Hartle, David Woodall, John
Brenton, Richard Thorn SWAc, Amanda Hoskin, David Rust, John Scott
Martin, Robert Jones, Steve Slimm, John Piper, Charlotte Jones, Michael
Praed and Lawrence Murley.
Located in the heart of the ancient village of Tregony, our relaxed and
friendly gallery is the perfect place to enjoy original works by emerging and
established contemporary British artists.
The gallery is situated next to the characteristic Clock Tower in Tregony
known as the 'Gateway to the Roseland'. We are also close to the beautiful
beaches of South Cornwall, the Eden Project and the Lost Gardens of
Heligan.
Check out our Facebook page or subscribe to our mailing list for the latest
news on exhibitions, private views and events.
Open Tuesday – Saturday 10.00am - 5.00pm or by appointment
See website for extended Summer opening. Easy Access and Parking.
Tregony Gallery. For further information contact Brian Green info@tregonygallery.co.uk