Jul 5-Sep 3 2016 TREGONY GALLERY Summer 16 - Open a 'pdf' of this press release - return to Galleries PR Index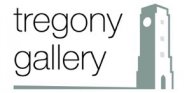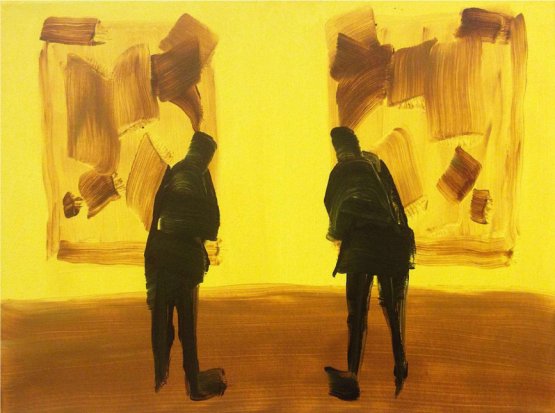 58 Fore Street, Tregony, CORNWALL TR2 5RW
Telephone 01872 530505 / M: 07496 953471
info@tregonygallery.co.uk
Summer /16
5 July - 3 September 2016
Private View Sunday 3 July 2 - 5pm & Thursday 7 July 6 - 8pm
'Reflected Observer IV' Enzo Marra
This summer, Tregony Gallery will exhibit an assortment of some of its
artist's finest works and most excitingly launch the first Tregony Gallery Art
Prize.
Selected from the exceptional students at Truro & Penwith College, the
Tregony Gallery Art Prize celebrates the diversity of work being produced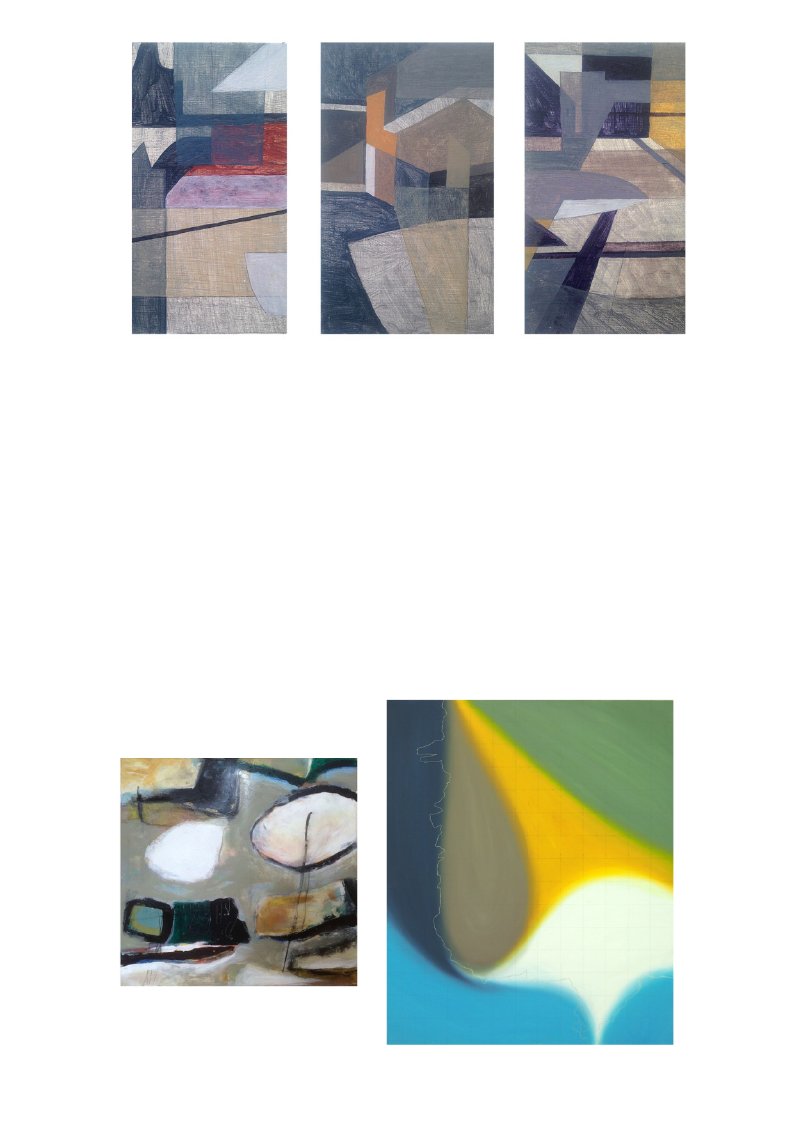 'Falmouth Streets I, II and III' Antonio Parker Rees-Fernandez
by burgeoning Cornish artists and encourages talent from the very
beginning of their careers.
The winner of the prize Antonio Parker Rees-Fernandez and highly
commended Rowan Jackson will be given the opportunity to exhibit
alongside established gallery artists as well as recent graduates Demelza
James, Aarron Stroud, Zoë Pearce and Daisy Martin from Falmouth
University BA (Hons) Fine Art.
Summertime is particularly special in Cornwall with its profusion of colours
and beautiful light. This abundance is reflected is the selection of work on
display adding newly represented artist Timothy Betjeman and ceramist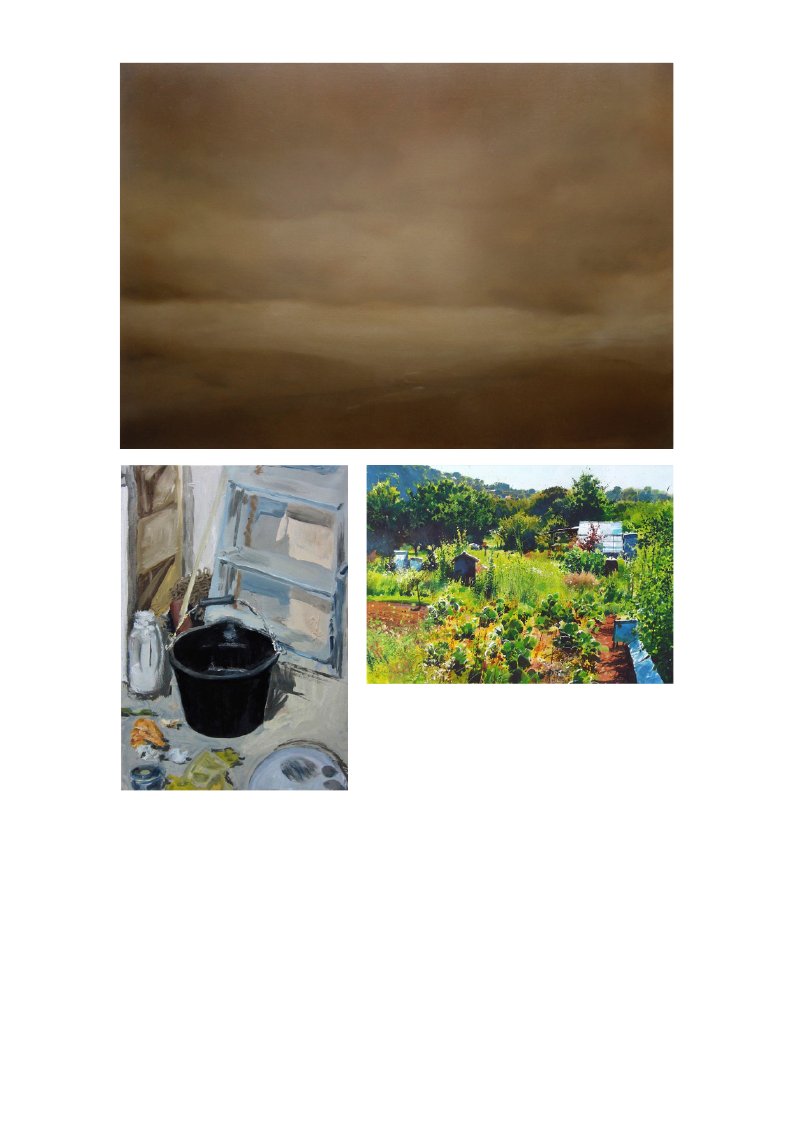 Top to bottom left to right, 'West Penwith Summer' Karen
McEndoo, '700E110N' Demelza Jones, 'Dunnecray' Zoë
Pearce, Still Life with Bucket' Timothy Betjeman, Sunshine
& Cabbages' Richard Thorn SWAc.
Gallery artists include Alex Cree, Sara Lee Roberts, Karen McEndoo, Mark
Dunford, Enzo Marra, Kay Vinson, Dana Finch, Meg Buick, Charlie O'Sullivan,
Judith Green, Lilia Umana-Clarke, Adele Wagstaff, Tony Rothon, Sarah
Nutley, Daniel Preece, Pip Hartle, and David Woodall, are displayed side by
side with John Brenton, Richard Thorn SWAc, Amanda Hoskin, David Rust,
Robert Jones, Steve Slimm, John Piper, Charlotte Jones, Michael Praed and
Lawrence Murley
Located in the heart of the ancient village of Tregony, our relaxed and
friendly gallery is the perfect place to enjoy original works by emerging and
established contemporary British artists.
The gallery is situated next to the characteristic Clock Tower in Tregony
known as the 'Gateway to the Roseland'. We are also close to the beautiful
beaches of South Cornwall, the Eden Project and the Lost Gardens of
Heligan.
Check out our Facebook page or subscribe to our mailing list for the latest
news on exhibitions, private views and events.
Open Tuesday – Saturday 10.00am - 5.00pm or by appointment
See website for extended Summer opening. Easy Access and Parking.
Tregony Gallery. For further information contact Brian Green info@tregonygallery.co.uk