ref: cWn Oct 2-4 2015 CAMBRIDGE ART FAIR Cambridge Art Fair - Open a 'pdf' of this press release - return to Galleries PR Index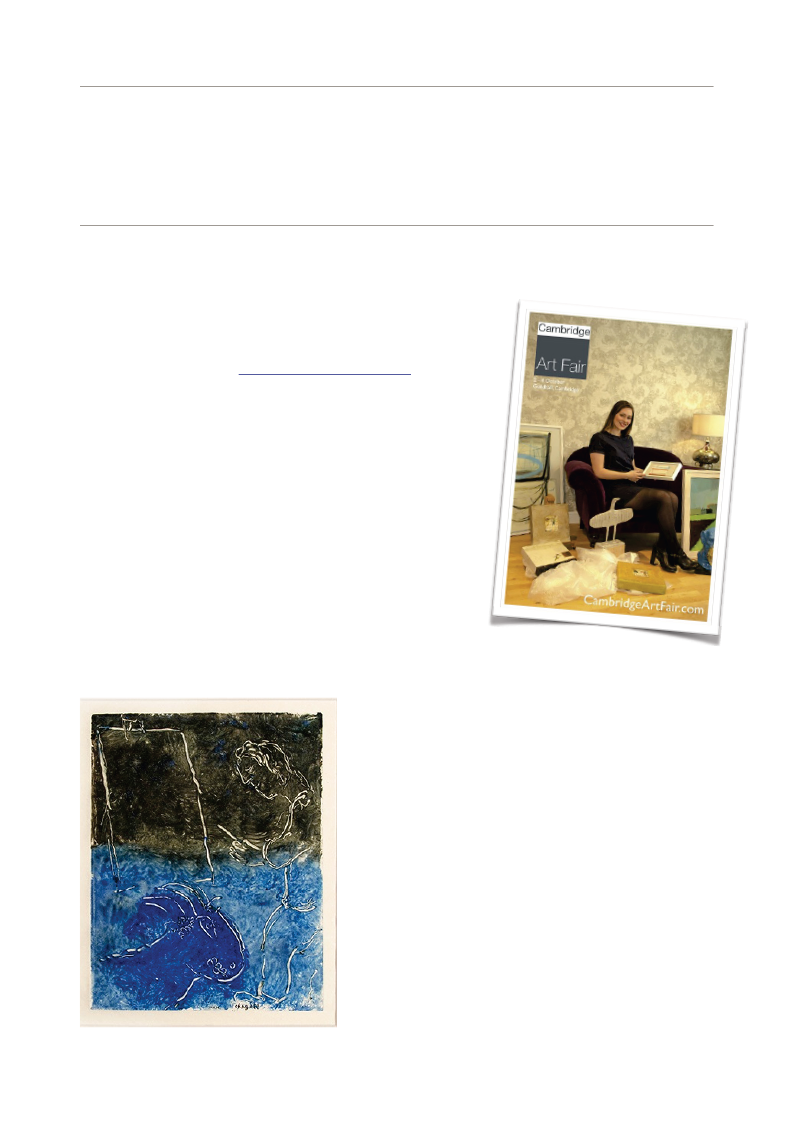 Cambridge Art Fair PRESS RELEASE
18 August 2015
ART COLLECTING
MADE EASY
From Modern Masters to Contemporary
The third edition of the Cambridge Art Fair will be held October
2nd to 4th at the Guildhall in Cambridge.
Register for free tickets: www.cambridgeartfair.com
Cambridge Art Fair, launched in 2013, is rapidly becoming an
established part of the international art fair calendar. The fair
brings a fantastic selection of respected UK and international
art galleries and dealers to the Guildhall in the heart of
Cambridge city centre.
This year we are pleased to be able to bring highly
collectible modern art from the 20th century by Modern
Masters such as Pablo Picasso, Salvador Dali and Marc
Chagall, alongside beautiful original prints by Great Bardfield Artists
such as Walter Hoyle.
We also have originals and prints by some of today's
leading international artists, including David Hockney,
Banksy and Damien Hirst, at a range of surprisingly
affordable prices.
Artists from the UK, France, Ethiopia, USA & Vietnam
and many other nationalities will also be featured.
The combined knowledge and experience of the
galleries and dealers participating will ensure that you
are able to find the perfect piece of art to suit you, your
home and your pocket! And you can rest assured that
1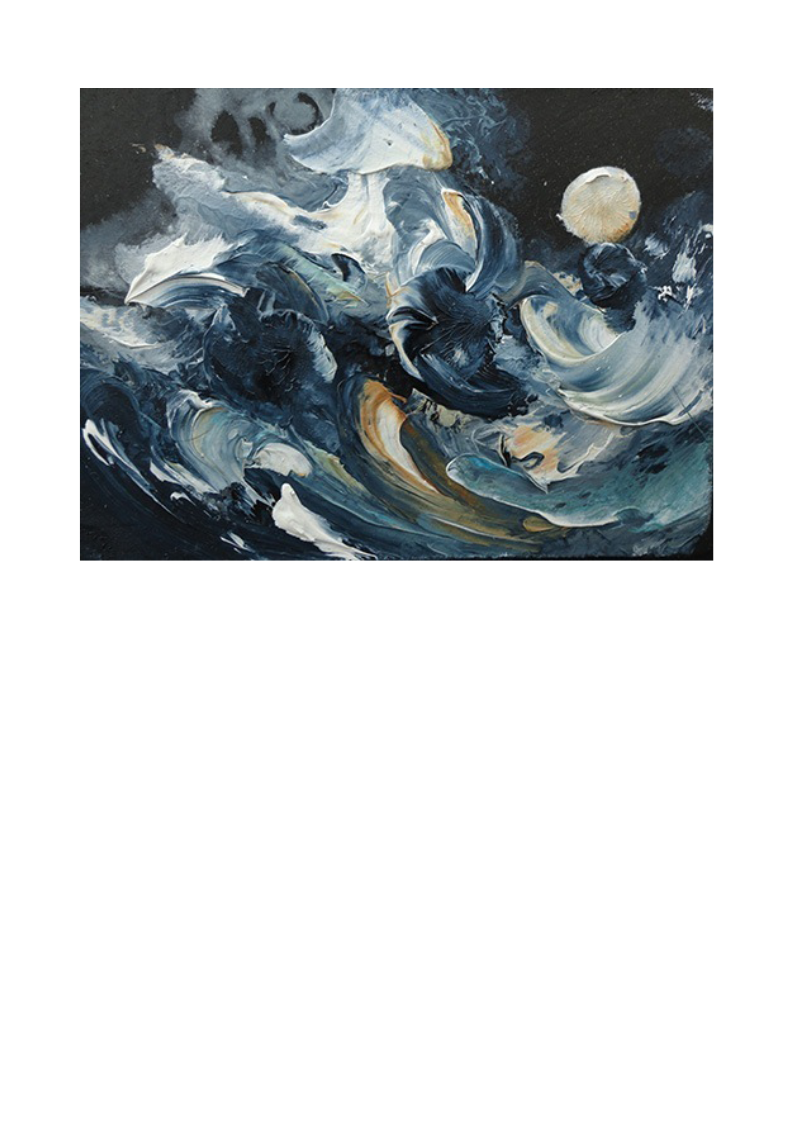 Cambridge Art Fair PRESS RELEASE
18 August 2015
all of the art available has been selected for its quality and provenance. The Cambridge Art Fair is
the perfect place to shop for original works of art whether you are a new buyer or a seasoned
collector.
Perhaps you need to source a large, contemporary sculpture for your office reception, a series of
classic modern art prints for your conference room or perhaps a beautiful landscape painting for
your home. Whatever your requirements, you'll find expert guidance and advice at Cambridge Art
Fair.
One of the most famous and prestigious cities in the world, Cambridge is an extremely popular
tourism destination, as well as a great shopping destination and a world-renowned centre for
learning.
Cambridge Art Fair takes place in the impressive Guildhall building at the very heart of the city
centre, surrounded by the buzz from the Market Square and the main shopping area and just a
few steps away from many of the most famous university buildings in the world.
2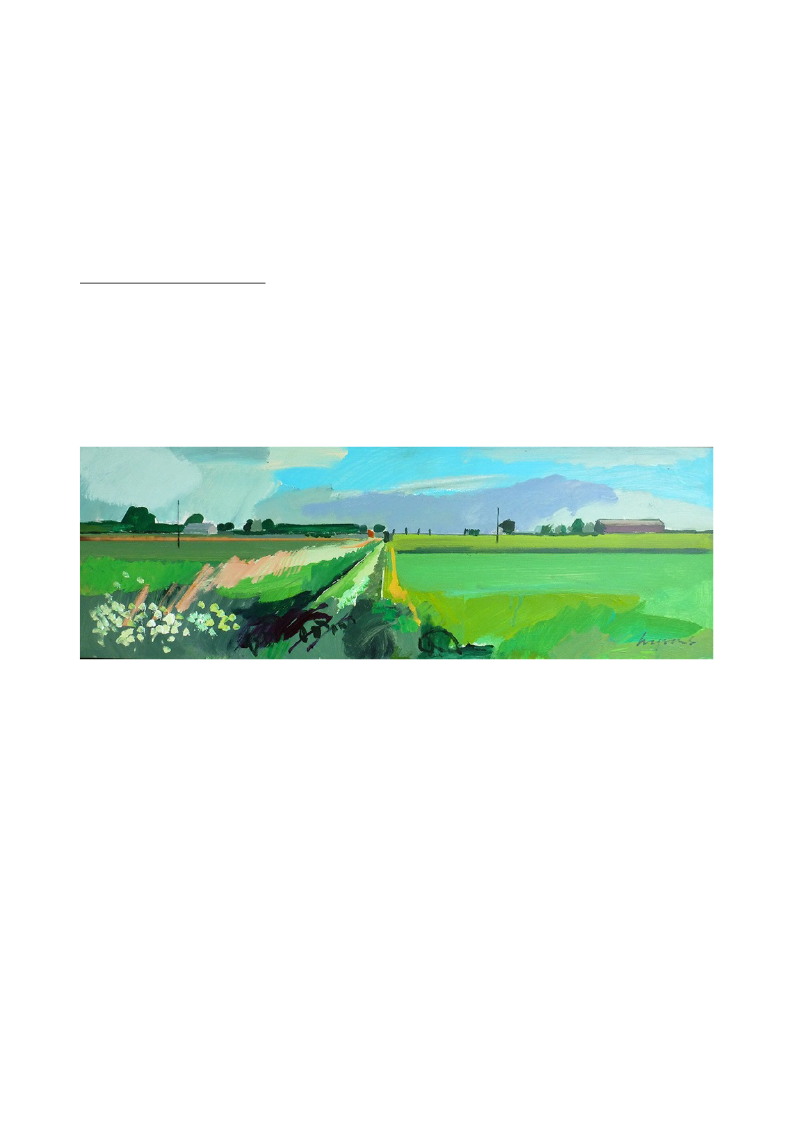 Cambridge Art Fair PRESS RELEASE
18 August 2015
Contact:
Marlo Gilbert
Director Of Partnerships & Programming
Red Dot Events Limited
01480 700890
marlo@red-dot-events.co.uk
2a Station Road
St. Ives
Cambridgeshire PE27 5BH
Image Credits:
Page 1- 'Fond Noir Et Bleu' by Marc Chagall (1962)
Page 2- 'Moon & Sea II' by Maggi Hambling
Page 3- 'Hale Fen' by Fred Ingrams
3