May 9-Jul 18 2015 THE GARDEN GALLERY Truth To Material - Open a 'pdf' of this press release - return to Galleries PR Index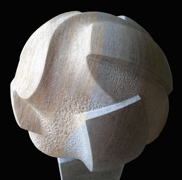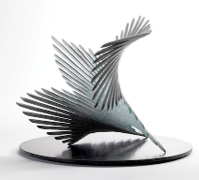 The Garden Gallery
Rookery Lane, Broughton, Stockbridge, Hampshire, SO20 8AZ
Tel: 01794 301144
PRESS RELEASE
SUMMER EXHIBITION 2015 : TRUTH TO MATERIAL
In 2015 100 years will have passed since the death in the trenches of the great sculptor Henri
Gaudier-Brzeska, at the age of 23. Influenced by Jacob Epstein, Gaudier-Brzeska was an
early exponent of the practice of direct carving, originally introduced by Brancusi. Direct
carving adhered to the doctrine of truth to materials, allowing the innate qualities of the
stone, marble or wood to show through simple forms, respecting the block, and often
polished to bring out the colour and grain. Truth to Material is an opportunity for artists to
demonstrate how their chosen medium expresses their ideas and creativity.
New work by regular artists, and some exhibiting at the gallery for the first time, will
accompany Truth to Material. The Garden Gallery has been established for 21 years and
represents some 50 sculptors, potters and makers. It has acquired a reputation for exhibiting
sculpture, ceramics, lettering and furniture of the highest quality for gardens and interiors –
homes, offices and yachts - all by contemporary artists.
The Garden Gallery is an invaluable resource for Garden and Interior Designers and
Landscape Architects seeking sculpture, ceramics and furniture for clients.
The exhibition runs from Saturday 9 May (Private View/Meet the Artist 11 - 5) until
18 July, on Thursdays, Fridays and Saturdays from 11 - 5, or by arrangement.
For more information and photographs please contact Rachel Bebb at The Garden Gallery.
Images: Visual Syntax by Jason Mulligan MRBS (Ancaster Weatherbed stone) - left
Turning II by Charlotte Mayer FRBS (bronze, photo Steve Russell courtesy Gallery Pangolin) - right
Rachel Bebb, MA, FRSA
Garden Designer
Vat. No. 717 8531 18
The Garden Gallery
Rookery Lane, Broughton, Stockbridge, Hampshire, SO20 8AZ
Tel: 01794 301144
rachelbebb@aol.com
www.gardengallery.uk.com
Rachel Bebb, MA, FRSA
Garden Designer
Vat. No. 717 8531 18