Aug 7-31 2015 ARUSHA GALLERY Ilona Szalay - Open a 'pdf' of this press release - return to Galleries PR Index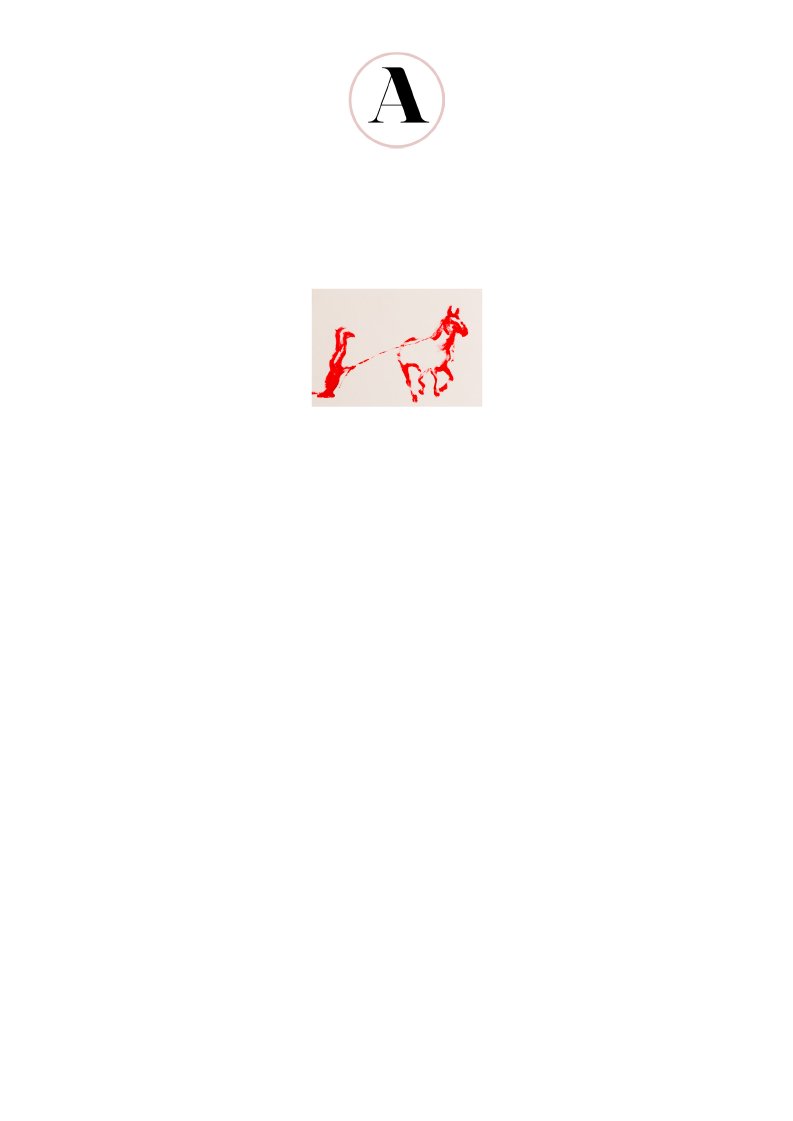 W I T N E S S
ILONA SZALAY
07.08.15 - 31.08.15
P.V. 06.08.15
PRESS RELEASE
JULY 2015
Arusha gallery are delighted to be presenting an exhibition of new works by award winning painter, Ilona
Szalay.
WITNESS will comprise of a stunning new collection of Szalay's trademark oil on glass paintings including free
standing works for Arusha's tall Georgian windows, and a grid of fourteen glass works based on the artist's
self portrait. We will also be offering a unique chance to view a selection of the artists animations which will be
played during our opening event on August 6th 6-9pm.
Arusha gallery has represented Szalay's work since summer 2014 when we relaunched the gallery in our
permanent premises at 13A Dundas Street Edinburgh. Szalay's work has been included in several group exhi-
bitions as well as taking centre stage in our gallery presentations at London Art Fair & Art 15 to great praise,
therefore we are delighted to be holding her first Scottish solo show to coincide with Edinburgh's Art Festival.
About the Artist:
Ilona Szalay was born in born in Beirut and now lives and works in the south of Italy, she completed her studies
at Oxford University and Byam Shaw School of Art, London and has exhibited extensively since graduating.
Ilona's work has been exhibited at numerous London galleries including the Royal Academy. She has also
gained several prestigious awards for her painting including winning the ORA Prize in 2013, being selected
for the Barbican Open Arts Exhibition and in 2014 she was selected as one of 14 artists worldwide to invest in
by Rebecca Wilson curator of Saatchi Art.
With recent solo exhibitions in London and Zurich, this will be an exciting opportunity to present her work to a
Scottish audience with a selection of new work which was created especially for this exhibition.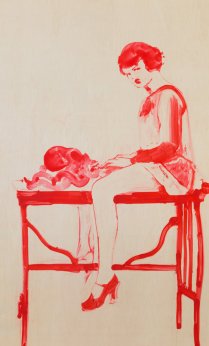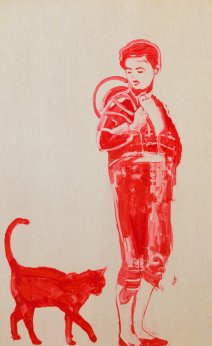 Left to Right: Outlaw, Oil and Resin on board 100x200cm, Lust, Oil and Resin on board 100x200cm, Pride, Oil and Resin on board 100x200cm
About the Gallery:
Arusha gallery has established itself as one of the leading galleries in Scotland presenting contemporary artworks
from some of the most exciting artists working around the globe.
As well as delivering a strong calendar of group and solo exhibitions throughout the year, we also deliver strong
presentations at art fairs throughout the UK, this year including a curated presentation at Art15 London.
Arusha Gallery is based on Dundas Street in Edinburgh and is open daily, Mon-Friday 10am - 6pm and Sunday
1-5pm.
Contact: Lauren McLaughlin
Email: info@arushagallery.com 0131 557 1412
ARUSHA GALLERY
13A DUNDAS STREET EDINBURGH EH3 6QG
INFO@ARUSHAGALLERY.COM | 0131 557 1412
WWW.ARUSHAGALLERY.COM