May 11-15 2015 CAROL OWEN Carol Owen MBE - Open a 'pdf' of this press release - return to Galleries PR Index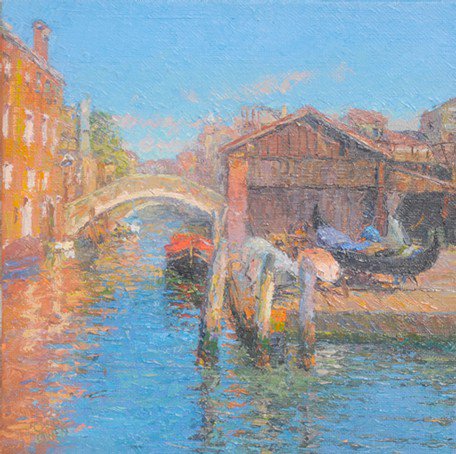 CAROL OWEN MBE at the ROYAL OPERA ARCADE GALLERY
Carol will be holding another London exhibition of her oil paintings, from 11th to
15th May, this time at the Royal Opera Arcade Gallery in Pall Mall. The paintings
will be of Venice and coastal scenes of Essaouira (Morocco) and the Isle of Wight.
Carol studied painting and sculpture at the West of England College of Art, and at
Portsmouth College of Art where she achieved a BA Hons. At Manchester
University she earned Distinctions in both the theory and practice of the teaching
of art.
In addition to Landscapes, Carol has painted many portraits. Her sitters include
HRH The Princess Royal whose portrait is permanently displayed at the Guildhall
Art Gallery in The City.
Carol has exhibited in London, Boston, Dallas, Hawaii, and the Cayman Islands,
and her work is held in collections worldwide. In 2000 she was awarded MBE for
her work towards establishing the National Gallery of the Cayman Islands.