ref: j1o Mar 28-30 2014 NEW ARTIST FAIR showcasing 50 International Contemporary Artists - Open a 'pdf' of this press release - return to Galleries PR Index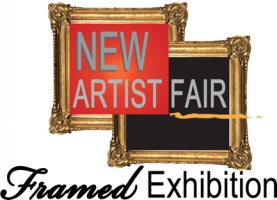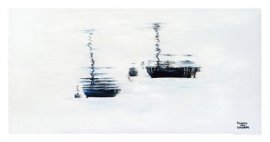 New Artist Fair
Framed Exhibition
Candid Art Galleries
3-5 Torrens Street
Islington, London
EC1V 1NQ
28th-30th March 2014
Opening Reception:
Friday 28th March: 6pm -9pm
Weekend Hours:
Saturday 29th March: 12pm - 6pm
Sunday 30th March: 12pm - 6pm
In March the New Artist Fair will be returning to Candid Galleries and will be
showcasing the best emerging and recently established artists from around
the world and UK. New Artist Fair will be exhibiting a wide variety of artists
showcasing all types of artwork including photography, landscapes, portraits
and abstracts, with both originals and prints at prices ranging from £50 to
£1,000.
The Framed Exhibition in Torrens Street is Free Entry showing 50
contemporary artists with 1,000+ original artworks and prints to choose from,
displayed over 2 floors in a friendly relaxed environment. We exhibit the
highest quality, affordable art to a wide range of buyers and encourage people
to invest in art while supporting new talented artists.
The last day of the exhibition falls on Mother's Day: what better gift than an
original piece of art and a great way to spend an hour or two browsing the art
and meeting the artists. Our raffle this year will be supporting a wonderful
children's charity with all proceeds going to Action for Children.
Exhibiting Artists to look out for:
Carmen Perdomo Alce Harfield
Full List of Exhibiting Artists:
Alce Harfield
Alexa Aulds
Andreas Vrhovsek
Anjula Crocker
Anna Ravliuc
Anna Wojtczak
Antonia MacTavish
Becky Allen
Belinda Pearce
Brett Barker
Brian Hodgson
C. S. Rowan
Carl Hazelden
Carmen Perdomo
Carmen Valerio
Charmaine Batt
Deborah Ann
Elizabeth Williams
Enam Gbewonyo
Fred Sorrell
Greg May
Heather Burwell
Ilarion
James Tunney
Jaqueline Roditi
Jemimah Canegrati
Joel Wareing
Katrina Rose
Kenji Lim
Ketkarn D. Pokin
Leah Michelle
Luciana Sydow
Mandy Briars
Marisa Castle de Joncaire
Mark Tompsett
Nettie Firman
Nicola Keelan - Speedyegg Art
Nina Gore
Paul Bursnall
Peter Norris
Rachel Anderson
Ronnie Jiang
Rosslyn Duncan
Sandra Jordan
Shane Wheatcroft
Shannon Chan
Shelley Poddar
Simon Kirk
Simon Slater
Stephanie Ho
www.newartistfair.com info@newartistfair.com