ref: i1o Apr 1-30 2014 THE NEW GALLERY Portscatho Society of Artists - Open a 'pdf' of this press release - return to Galleries PR Index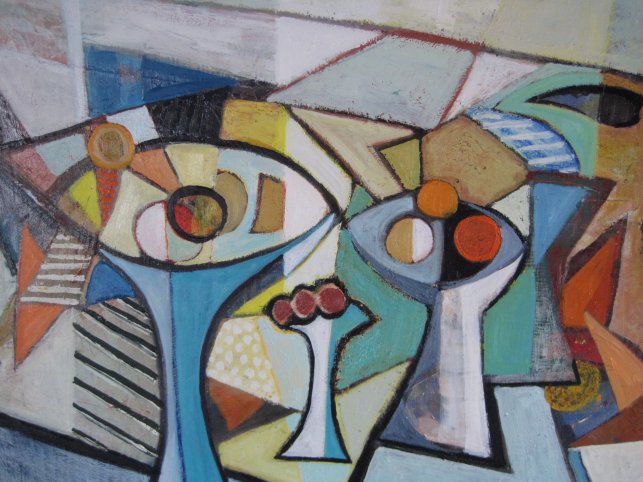 Press Release
In April 1984 Chris Insoll founded the Portscatho Society of Artists. April 2014, will be the
30th anniversary.
The Society has since shed its amateur status is now one of Cornwall's most active societies and
includes some of the West Country's best known painters.
The first gallery opened in Feb 1985. Larger premises, known as the New Gallery, were opened in
Aug 2000 and the recent addition, in 2013 ,of a big picture showroom as well as a Picture Framer
at Gerrans Bay house nearby has ensured that Artists associated with Portscatho have adequate
room to show their work.
The showrooms are run as an Artists' run co operative and are open three days a week. (Thurs to
Sat). The various painting studios in Gerrans, Rosevine and Portscatho are in use every day.
Currently, we are pleased to exhibit work by the late Grace Gardner, Trevor Felcey, Eric Ward,
Alice Mumford, Chris and Andrea Insoll, Philippa Savage, Judi Green, Sue Davis, David Shutt,
Howard Milton and often work by guest Artists visiting the Roseland.
Members of the society like to exhibit together outside of the county from time to time and we
sometimes welcome an offer from a gallery for a mixed show
The book, Portscatho, Portrait of a Cornish Art Colony was published by Halsgrove in 2006.
Contact:
The New Gallery Portscatho Cornwall TR25HW 01872580445
Gerrans Bay House Portscatho Cornwall TR25ED 01872580417 Framing 01872580368
Although we have no website in order to support any Gallery which is exhibiting works by
any of us, many of our members have individual websites.