ROYAL ALBERT MEMORIAL MUSEUM & ART GALLERY Detached and Timeless - Open a 'pdf' of this press release - return to Galleries PR Index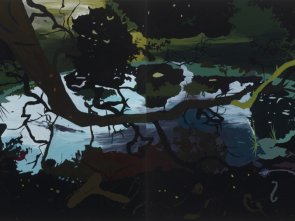 Daddy Witch 2008 by Clare Woods b1972
enamel and oil on aluminium Arts Council
Collection © the artist courtesy Stuart Shave
Modern Art
Peter Lanyon Soaring Flight 1960. Arts
Council Collection, Hayward Gallery, London
Detached and Timeless: Contemporary artists inspired by
nature and spirit of place
12 July to 2 November 2014
A new exhibition at Exeter's Royal Albert Memorial Museum looks at the way modern
British artists have been inspired by landscapes, nature and the seasons. Imaginary,
mystical places have provided the stimulus for several of the artists. Others have been
inspired by real West Country locations. Some touch on themes of spirituality and
paganism. The results are works which are often abstract, sometimes representational
and occasionally other-worldly.
Detached and Timeless features some of the most significant figures in British art from
the past sixty years, including Bomberg, Burra, Prunella Clough, Terry Frost, Patrick
Heron, Roger Hilton, Peter Lanyon, Richard Long, Rachel Lowe, George Shaw and
Clare Woods. Comprising a core group of 20th-century paintings from RAMM's
collection, most works come to Exeter from the Arts Council Collection at Southbank
Centre in London, the national loan collection of modern and contemporary British art.
Additional loans come from Plymouth City Museum & Art Gallery and include several of
that collection's most significant 20th century paintings.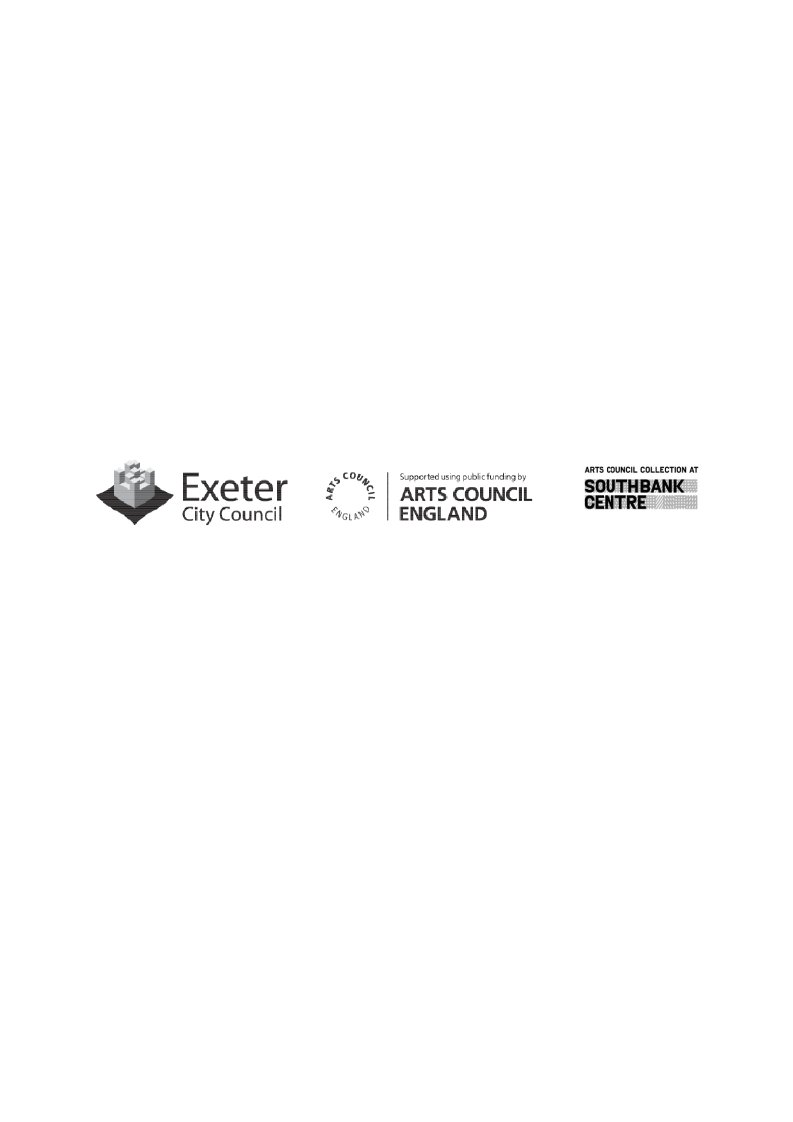 Key pieces in the exhibition include 'Soaring Flight' by Lanyon and the large (2.2m x 3.5
m) 'Daddy Witch' by Woods. Bomberg's 'Self Portrait' (1937), one of the earlier works in
the Arts Council Collection, and 'Trendrine, Cornwall' (1947) will hang alongside
RAMM's own 'Bideford, Devon' (1946). In other media, the exhibition includes 'Fourteen
Stones' by Richard Long, Rachel Lowe's video 'A Letter to an Unknown Person No.5'
and photography by Keith Arnatt and Jem Southam.
Featured artists
Keith Arnatt (1930-2008) Jack Knox (b 1936)
Sandra Blow (1925-2006) Peter Lanyon (1918-64)
David Bomberg (1890-1957) Richard Long (b 1945)
Edward Burra (1905-76) Rachel Lowe (b 1968)
Prunella Clough (1919-99) Alexander Mackenzie (1923-2002)
Paul Feiler (1918-2013) Alexander McNeish (1932-2000)
Kenneth William A Fernee (1926-83) June Miles (b. 1924)
Clifford Fishwick (1923-97) George Shaw (b 1966)
Terry Frost (1915-2003) Jack Smith (1928-2011)
Hilary Goddard (b 1935) Jem Southam (b 1950)
Patrick Heron (1920-99) John Wells (1907-2000)
Roger Hilton (1911-75) Clare Woods (b 1972)
Justin Knowles (1935-2004)
Ends
For more information contact Rob Mackenzie, Marketing Assistant, on 01392 265317 or
robert.mackenzie@exeter.gov.uk, Steve Upsher, Media Relations Officer, on 01392
265103, or Ruth Randall, Audience Development Lead on 01392 265955.
The Royal Albert Memorial Museum & Art Gallery (RAMM) is one of Exeter City
Council's flagship services. RAMM is also supported using public funding by Arts
Council England. Stunning displays reveal Devon and Exeter's rich history and global
connections. Exotic animals, birds and insects delight children and a changing
programme of exhibitions and events means there is likely to be something different to
see on every visit. Free entry gives everyone the freedom to visit many times and to stay
any length of time.
The Royal Albert Memorial Museum &Art Gallery is in Queen Street, Exeter EX4 3RX.
Phone 01392 265858. Web: www.exeter.gov.uk/RAMM Email: ramm@exeter.gov.uk
Free admission. Open 10am to 5pm Tuesday to Sunday. Closed Mondays and bank
holidays.