ref: i8o Apr 5-23 2014 OPEN EYE GALLERY Adrian Wiszniewski RSA HonFRIAS HRSW - Open a 'pdf' of this press release - return to Galleries PR Index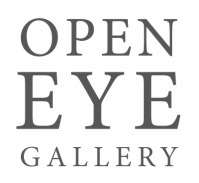 PRESS RELEASE 06/03/2014
OPEN EYE GALLERY
ADRIAN WISZNIEWSKI
Exhibition open: Saturday 5th to Wednesday 23rd April 2014
Private view/book signing: Friday 4th April 5-7pm
PRESS PREVIEW: Friday 4th April 2-5pm, Open Eye Gallery
MEDIA PHOTOCALL: Private view and book signing. Alex Kidson and Adrian Wiszniewski will be
available at the exhibition Private View on Friday 4th April 5-7pm to sign copies of the book. Please call
Open Eye Gallery to arrange. 34 Abercromby Place, Edinburgh EH3 6QE 0131 557 1020.
Book launch:
Adrian Wiszniewski monograph by Alex Kidson to be launched at the lecture Adrian Wiszniewski in
conversation with Patrick Elliott, to be held 12.45-1.45pm on Friday 4th April at the Scottish National
Gallery.
Lecture:
Adrian Wiszniewski in conversation with Patrick Elliott 12.45-1.45pm on Friday 4th April, Hawthornden
Lecture Theatre, Scottish National Gallery. Free but ticketed. Adrian Wiszniewski will be in
conversation with Patrick Elliott, Senior Curator at the Gallery of Modern Art, to celebrate the
publication of the first major study of his work. The monograph, authored by Alex Kidson, former
Curator at Walker Gallery, Liverpool, provides an overview of Wiszniewski's art over 30 years of
continuity and change. Free tickets available from the Information Desk at the Scottish National
Gallery or by calling 0131 624 6560.

EXHIBITION OF WORKS BY ADRIAN WISZNIEWSKI TO COINCIDE WITH LAUNCH OF MONOGRAPH BY
CURATOR ALEX KIDSON
From Saturday 5th to Wednesday 23rd April 2014, the Open Eye Gallery presents an exhibition of over
40 paintings, drawings and prints by 'New Glasgow Boy' Adrian Wiszniewski RSA HonFRIAS HRSW
(b.1958). This important exhibition coincides with the publication of a monograph of the artist by Alex
Kidson on the 1st April 2014.
The book titled Adrian Wiszniewski by Alex Kidson, published by Sansom & Co., Bristol features over
100 illustrations of Wiszniewski's most important work, including Reading Allowed, Omega Man and
Two Revolutionaries, many of which will appear in the exhibition and for sale at the Open Eye Gallery
opening on Saturday 5th April. Ten essays in the book mix chronological survey with thematic discussion
to identify both the core elements and the more distinctive features of the artist's creative
personality.
Wiszniewski was born in Glasgow in 1958 and studied at Glasgow School of Art from 1979 to 1983. After
graduation he shot straight to prominence with large scale figurative paintings as redolent of fantasy
and myth as they were attuned to the workings of contemporary thought and everyday life.
Acquisitions by the Tate in 1985 and the Museum of Modern Art, New York in 1986 led to his work
being acquired by many public collections in the UK and internationally. From 1986 to 1987 he was
artist in residence at the Walker Art Gallery, Liverpool where he met art historian Alex Kidson,
Assistant Keeper of British Art. In 1988, Kidson became Curator of British Art at the Walker Art Gallery.
For the last thirty years Wiszniewski has continued to create work characterised by a strong drawing
element and fertile imagination. Populated with contemplative figures set in vividly coloured Arcadian
landscapes, his paintings are rich with symbolic, political and philosophical depths.
Alongside Wiszniewski, Open Eye Gallery will be exhibiting Roland Fraser: Found, an exhibition of
furniture and relief wall panel works created entirely from salvaged wood and inspired by the source of
the reclaimed materials. Fraser's public and private commissions include the John Barbour Memorial
Panels, St. Machars Cathedral, Aberdeen, Joint Stool and Coffer Chest, Argyll Lodging, Historic
Scotland and Skymye Knave Kist and Welsh Cupboard with the Royal Museum of Scotland, Edinburgh.
He has won three awards at the Visual Arts Scotland exhibition at the Royal Scottish Academy; the
Flora Wood Award in 2005, the Applied Arts Prize in 2007, and the Open Eye Gallery Award in 2011. He
has exhibited regularly in Scotland and has works in private collections worldwide.
Also on show Simon Manby: Sculpture featuring bronze contemporary sculptures depicting figures at
play and in contemplation, and new jewellery by Catherine Thomas who incorporates etched or
pressed silver and precious stones inspired by organic forms.

NOTES TO EDITORS:
Open Eye Gallery
Open Eye Gallery, based in the New Town, has been running for 30 years and holds 32 exhibitions per
year focusing on contemporary and applied art. For more information regarding forthcoming
exhibitions and for news please visit www.openeyegallery.co.uk or mail@openeyegallery.co.uk.
Adrian Wiszniewski was born in Glasgow in 1958 and trained at Glasgow School of Art from 1979 to
1983. He was a leading figure in the revival of figurative painting in a group known as the New Glasgow
Boys. His work can be found in many international collections such as the Gallery of Modern Art in New
York, Metropolitan Museum, New York, Setagaya Museum, Tokyo, Japan, Scottish National Gallery of
Modern Art, Edinburgh, Tate Britain, London and the Victoria and Albert Museum, London. His many
awards include the Haldane Trust Award in 1982, the David Cargill Scholarship in 1983, the Mark Rothko
Memorial Award in 1984, the I.C.C.F. Best Design Award, New York in 1993 and the Lord Provost Gold
Medal from City of Glasgow in 1999. Wiszniewski has had solo exhibitions in London, Sydney,
Edinburgh, Glasgow, Ghent and Tokyo. He is an associate member of the Royal Scottish Academy and
honorary member of the Royal Scottish Society of Painters in Watercolour and the Royal Incorporation
of Architects in Scotland.
Alex Kidson
Alex Kidson, a curator at the Walker Art Gallery Liverpool between 1982 and 2008, worked there with
Wiszniewski in the late 1980s. In a different field, he is an authority on 18thcentury British portraiture,
in particular the work of George Romney. Alex Kidson is available for interview and can be contacted
via the Open Eye Gallery or Sansom & Co.. He will be present at the lecture to be held at the Scottish
National Gallery on Friday 4th April 12.45-1.45pm.
Sansom & Co., Pembroke Rd, Bristol, Avon BS8 3EA, 0117 973 7207
Adrian Wiszniewski by Alex Kidson:
295mmx235mm
160pp
Full colour throughout
978-1-908326-61-4
Hardback £30
Publication: 1st April 2014
For further information or review copy requests please contact:
Paul Deaton, Sansom & Co.
T: 07867 555690
Email: paul@sansomandcompany.co.uk
Trade orders: Orca Book Services
T: +44 (0)1235 465500
Email: tradeorders@orcabookservices.co.uk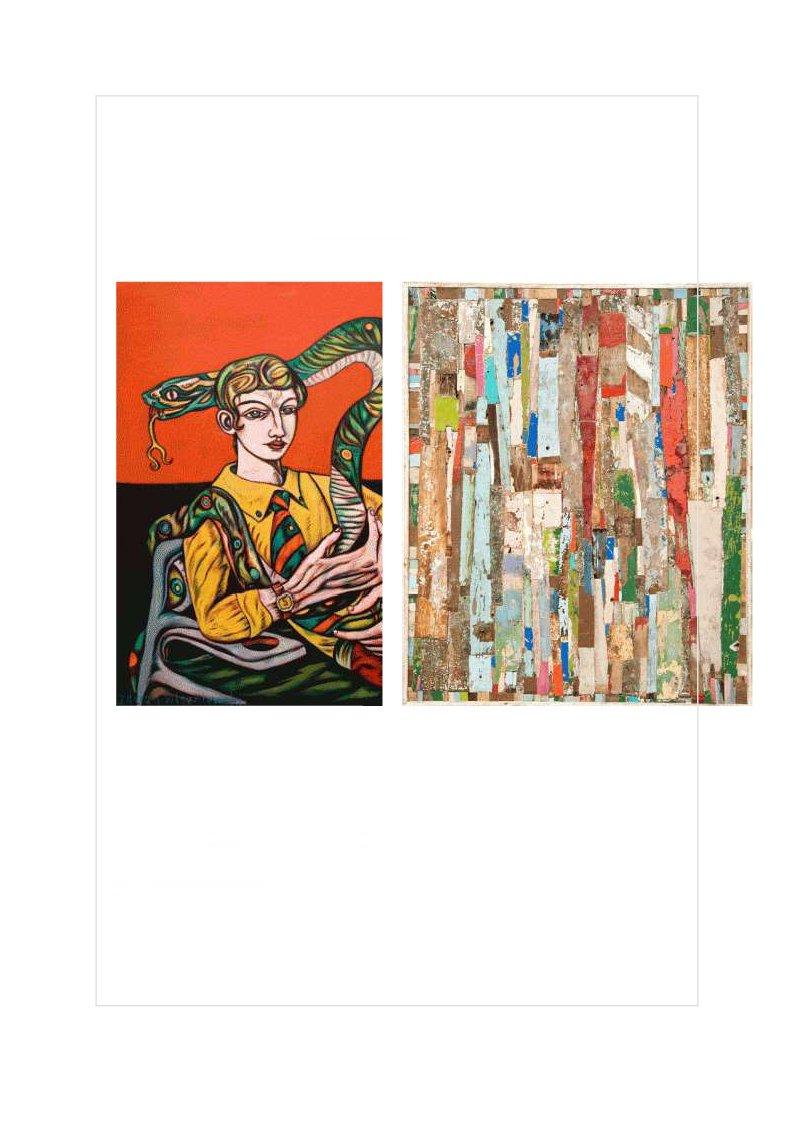 Omega Man, 2011, oil on canvas, 122 x 91cm
Postal orders: 160 Milton Park, Abingdon, OX14 4S
Further information and images regarding the exhibition can be obtained from:
Open Eye Gallery, 34 Abercromby Place, Edinburgh EH3 6QE
Open: Mon-Fri 10am to 6pm Sat 10am to 4pm
Adrian Wiszniewski
Roland Fraser
Wellington, salvaged wooden panel, 115.5 x
92.5cm
Copyright © 2014 mail@openeyegallery.co.uk, All rights reserved.
Our mailing address is:
34 Abercromby Place
Edinburgh, Scotland EH3 6QE
United Kingdom