ref: bKp Sep 26-Nov 16 2013 CRANE KALMAN Graham Sutherland Landscapes - Open a 'pdf' of this press release - return to Galleries PR Index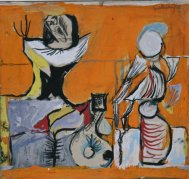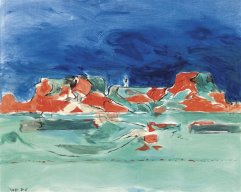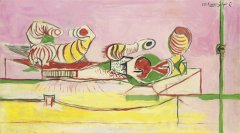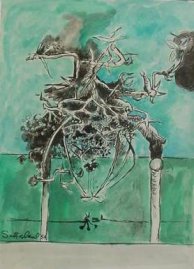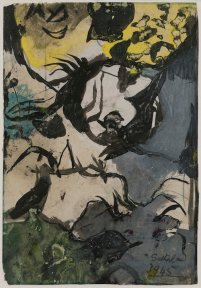 EXULTANT STRANGENESS: GRAHAM SUTHERLAND LANDSCAPES
26th September -16th November 2013
Following on from the Graham Sutherland Exhibition this summer at the Abbot Hall Art Gallery in Kendal the
show opens at Crane Kalman Gallery in London on the 26th September.
The Exhibition will comprise works from many private collections as well as important loans from the British
Council. The inclusion of a wide variety of sizes of
painting, both oils and works on paper, is important in demonstrating the remarkable
consistency of Sutherland's treatment of his surroundings, regardless of the scale or medium employed. Central
to this conception of the landscape is the way Sutherland can stumble upon 'an accidental encounter', as he
termed it - a stone, or a tree root, for instance – and transform it into a strange, abstract form or animal-like
being, while on the other hand he can take a wide, open landscape and make it feel enclosed and self-contained
as if it were an object.
Please see below for a selection of paintings and works on paper that will be included.