ref: gSp Jun 4-8 2013 MALL GALLERIES David Shepherd Wildlife Foundation - Open a 'pdf' of this press release - return to Galleries PR Index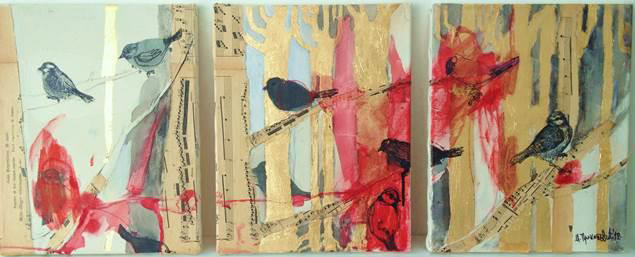 EVENT PRESS RELEASE
Protect our Habitat by Ivana Prokopovic – shortlisted for the 2013 Wildlife Artist of the Year
The David Shepherd Wildlife Foundation is proud to present:
A week of Wildlife Art at the Mall Galleries
London SW1Y 5BD
June 3rd to 8th
Featuring:
Wildlife Artist of the Year in the Main Gallery
The 2013 shortlist for this coveted annual £10,000 prize - with stunning original artwork and
sculpture from around the world. All pieces are for sale with profit supporting endangered
wildlife.
Three Generations of the Shepherd Family in the North Gallery
Original works and limited editions from David Shepherd CBE, original watercolours from
Mandy Shepherd and fabulous mixed media originals from Emily Lamb.
'Urban Safari' by Jeremy Houghton in the Threadneedle Space
Stunning original work by contemporary artist and one of the official 2012 Olympic artists,
Jeremy Houghton.
Celebrity Tigers in the North Gallery
A collection of sketches and artwork from celebrity TigerTime Campaign supporters to be
auctioned to save the tiger in the wild.
Celebrity artists include Joanna Lumley, Sir Michael Parkinson, Hugh Bonneville, David Gower,
Alan Titchmarsh, Elizabeth Emmanuel, Peter Egan and more!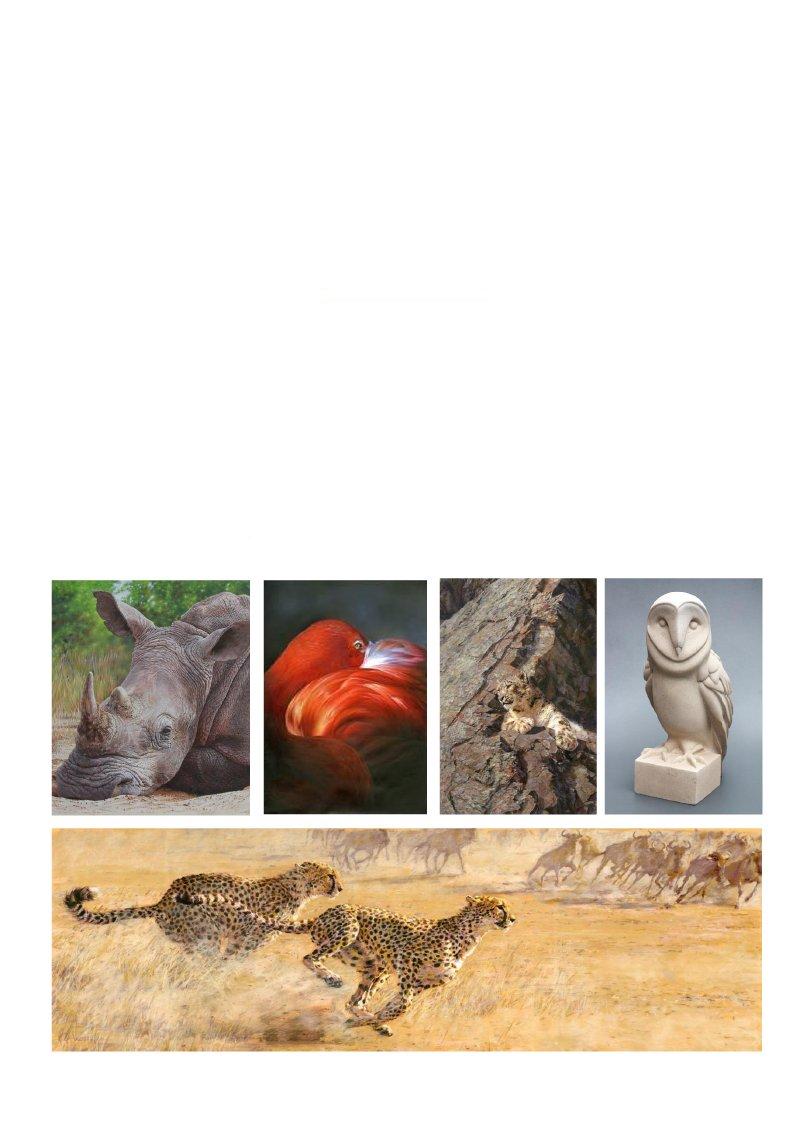 Monday 3rd June
Private View
and Prize Giving Evening with David Shepherd CBE and special guests
Call 01483 272323 for details
Public Opening Times:
FREE entry Tues- Sat 10-5pm (4pm Sat)
FREE painting demos:
Wed 5, 12-3pm with Hazel Soan
Sat 8, 10-2pm with Mandy Shepherd and Emily Lamb
You can view the Wildlife Artist of the Year teaser catalogue online
View the full exhibition here:
http://shop.davidshepherd.org/event/7/
For more information or images please contact:
Vicky Flynn
Head of Brand and Communications
The David Shepherd Wildlife Foundation
Saba House, 7 Kings Road, Shalford, Surrey GU4 8JU
Tel: 01483 272323 Mobile: 07980 135909
Email: vicky.flynn@davidshepherd.org
Websites: www.davidshepherd.org & www.artforsurvival.org