ref: hJp Apr 15-May 17 2013 BELGRAVIA GALLERY Maria Filopoulou - Open a 'pdf' of this press release - return to Galleries PR Index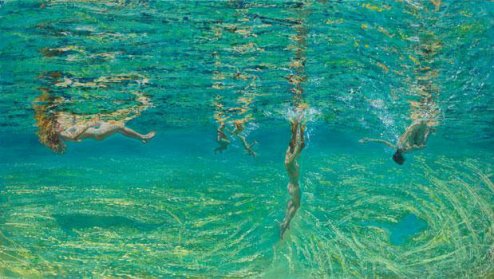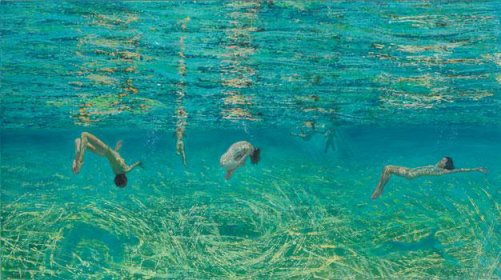 INSTINCT FOR WATER
BY GREEK ARTIST MARIA FILOPOULOU
BELGRAVIA GALLERY FROM APRIL 15TH UNTIL MAY 17TH
PRIVATE VIEW 24TH APRIL, 6-8pm
A MODERN WATER NYMPH WHO LOVES SWIMMING UNDERWATER, EXPRESSES HER AFFINITY WITH THE OCEAN IN
CONFIDENT BRUSH STROKES,
AND THE JOY OF CAREFREE SURRENDER TO WAVES AND SPRAY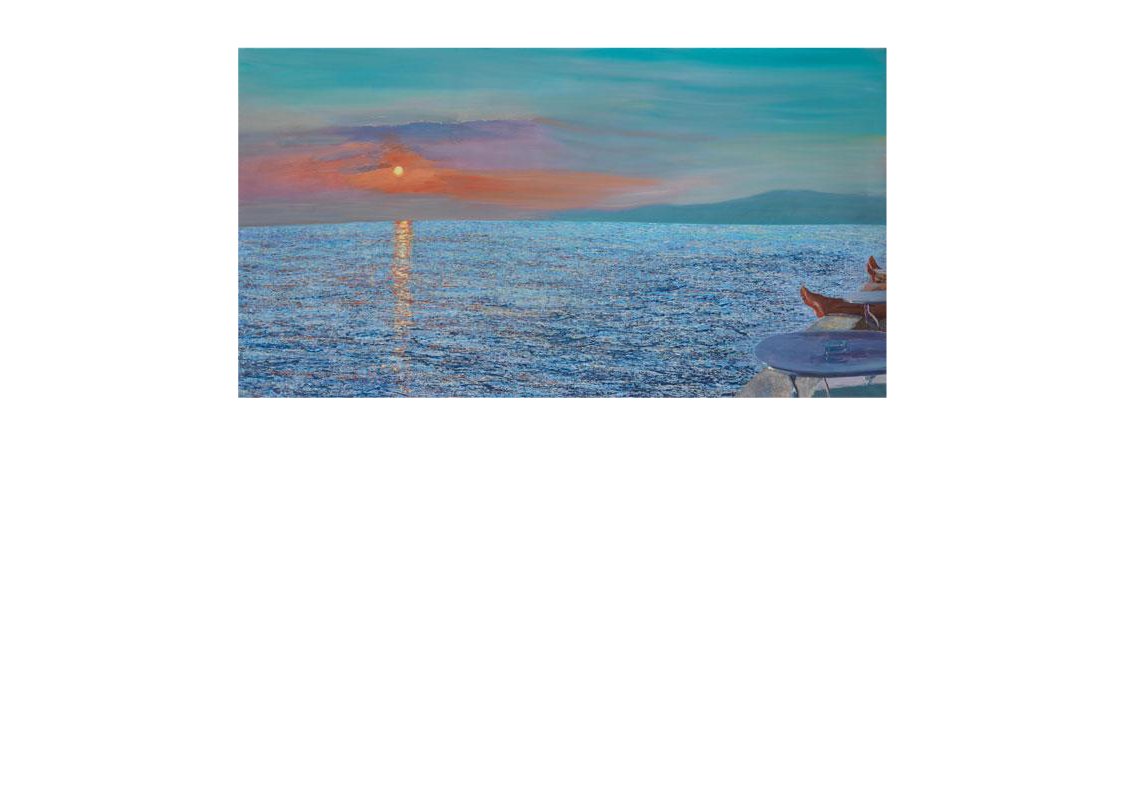 Painter Maria Filopoulou, born in Athens 1964, studied in Paris at the Ecole des Beaux Arts from 1984-1988.
She continued with postgraduate studies, awarded a scholarship by the French government.
Since 1990 she has had seventeen solo exhibitions, several in Greece, three in Paris, others in New York and London.
From 1987 until 2011 at least one hundred group exhibitions have celebrated her work in galleries around the world, her paintings can be seen in the Greek Parliament and
Athens National Gallery of Fine Art and private museums and collections in Greece and abroad.
Belgravia Gallery will feature approximately 25 paintings.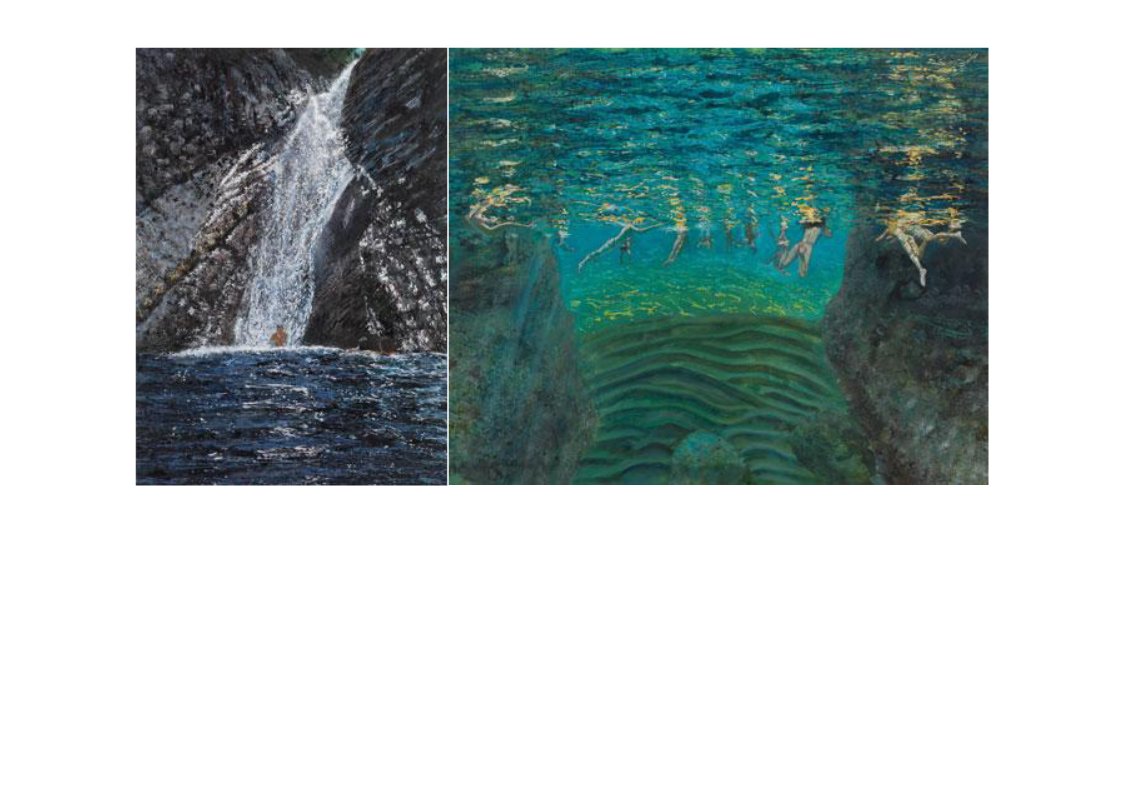 Maria Filopoulou talks about her water paintings as 'scenes of paradise, where people feel the eroticism of being in the water,
experience a sense of well-being, relaxation and union with nature.'
Belgravia Gallery
45 Albemarle Street
London
W1S 4JL
020 7495 1010
www.belgraviagallery.com
Images Shown
UNDERWATER SWIMMERS (I & III), Oil on Canvas (part of a Triptych), 112 x 600 cm
SUNSET, Oil on Canvas, 108 x 200 cm
FLOW III, Oil on Canvas, 90 x 127 cm
TO THE LIGHT, Oil on Canvas, 126 x 155 cm
HIGH RES IMAGES AVAILABLE ON REQUEST
Theo Woodham-Smith PR
8 Markham Square
London
SW3 4UY
www.woodhamsmithpr.com
02075896667