ref: b8q Oct 15-Nov 23 2012 GALLERY PANGOLIN Terence Coventry's - Open a 'pdf' of this press release - return to Galleries PR Index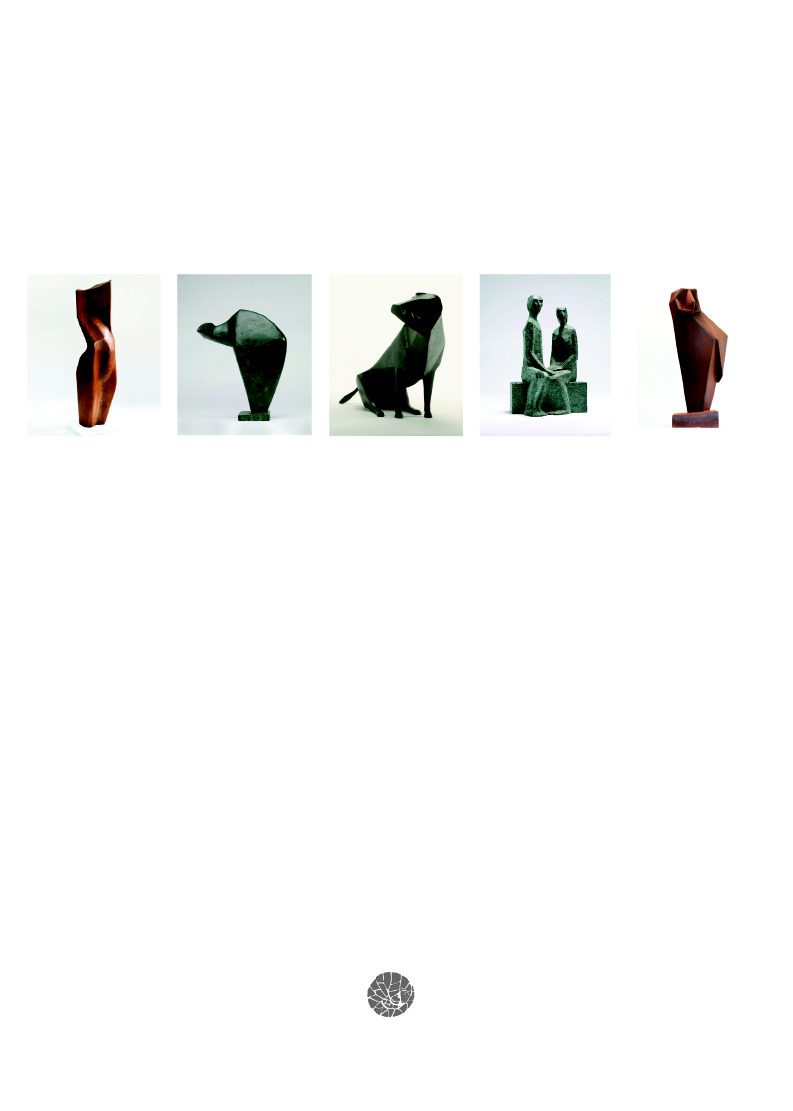 G A L L E R Y P A N G O L I N
Terence Coventry
Hands On
Three Decades of Sculpture, Prints and Drawings
15th October - 23rd November 2012
Torso
Avian Form I
Sitting Boar
Couple II Maquette
Corten Owl
1985
1993
2005
2006
2012
■ After a three month closure for refurbishment, Gallery Pangolin reopens to the public
on the 15th October with an inaugural one-man show of Terence Coventry's
work: 'Hands On'.
■ The first major review of the artist's work spanning three decades, this important show
traces the development of his themes and preoccupations from 1985 to the present
day.
■ Highlights include:
'Torso' 1985 Terence's first artistic endeavour since leaving Stourbridge Art College
almost 30 years earlier, carved from a fallen elm tree, a victim of Dutch Elm Disease.
'Corten Owl' 2012 Specially made for the show, this familiar subject is explored in a new
medium, corten steel.
■ A new 120-page hardback book accompanies the exhibition with over 100 colour
illustrations and a text by author and art historian Tom Flynn.
■ Flynn's perceptive introduction provides a fascinating insight into Coventry's
working practice and the way in which the Cornish landscape and its natural inhabitants
have influenced his creative development.
For further information please contact Sally James or Jane Buck on 01453 889765
The Gallery is open Monday to Friday 10am to 6pm and Saturday 10am to 1pm
GALLERY PANGOLIN
9 CHALFORD IND ESTATE CHALFORD
GLOS
GL6 8NT
TEL 01453 889765 FAX 01453 889762
EMAIL gallery@pangolin-editions.com
www.gallery-pangolin.com