ref: gYq May 28-Jun 2 2012 THE GALLERY IN CORK STREET Christopher Hauser - Open a 'pdf' of this press release - return to Galleries PR Index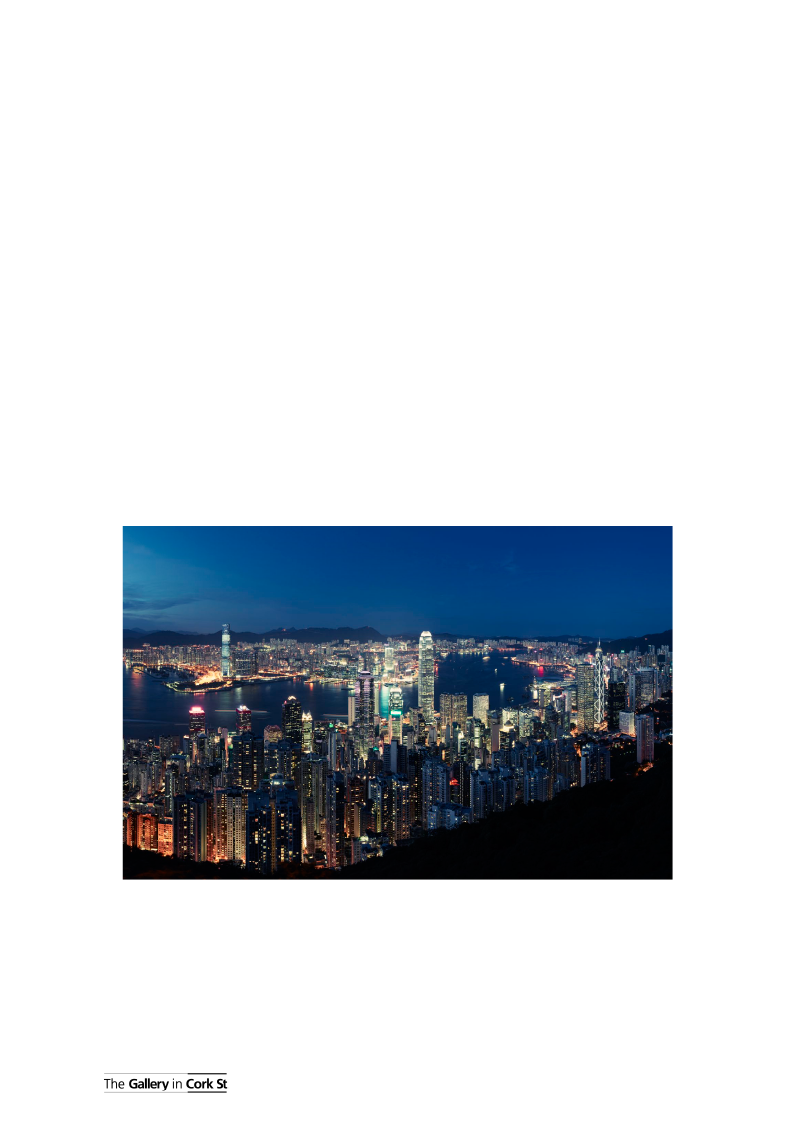 CONTEMPORARY PHOTOGRAPHY
SKY.LINES
BY CHRISTOPHER HAUSER
28. MAY - 2. JUNE 2012
SKY.LINES | Christopher Hauser | 28. May – 2. June 2012
Christopher's work combines contemporary and fine art photography to produce unique and powerful images. He
captures dramatic and vivid scenes of our planet that take us on a journey, triggering emotions and awakening past
memories.
After successfully studying Photography and earning his Bachelor of Arts and Bachelor of Fine Arts in London,
Christopher began his work as an independent photographer focusing on architecture and fine art. Following his
first private solo exhibition in Munich displaying a body of work from his Antarctica trip in 2009, Christopher has
taken on projects of a commercial as well as personal nature that have taken him across the globe. His upcoming
exhibition SKY.LINES features exhilarating photography of international metropolises.
His sensational panoramas portray the character of civilisation's imprints on Earth. The unique vantage points evoke
fascination while stimulating our imagination, taking you away from your ordinary surroundings. Christopher
wants you to witness and experience the fascination of the world in all its details and sums.
For all enquiries, further information or images please contact:
Christopher Hauser
www.chauser.eu
info@chauser.eu
+44 757 241 99 89
28 Cork Street, W1S 2NG, London | Opening Hours: Mo-Fr 10-6.30; Sa 10-5