ref: gRq May 11-Jun 9 2012 BANKSIDE GALLERY Royal Society of Painter-Printmakers - Open a 'pdf' of this press release - return to Galleries PR Index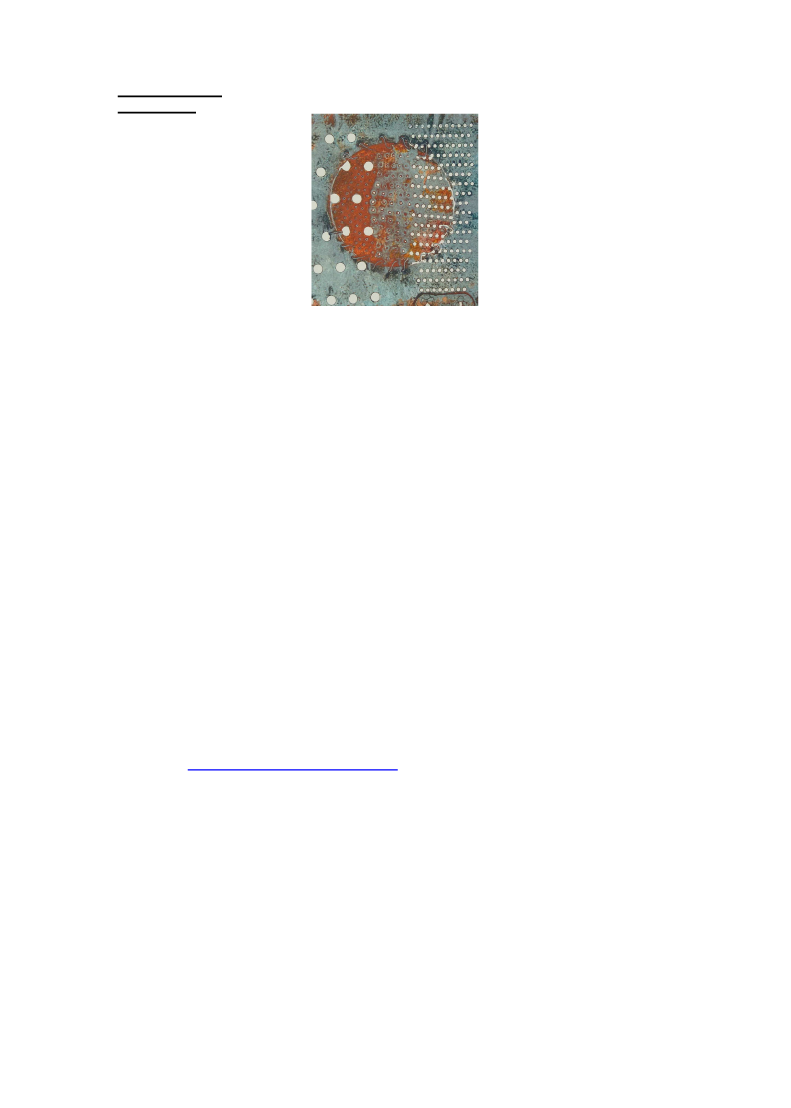 Press Release
April 2012
Royal Society of Painter-Printmakers Annual Exhibition 2012
From the long established processes of etching and relief printing,
to the more contemporary uses of digital and photographic
technology, the Royal Society of Painter-Printmakers Annual
Exhibition is a marvellous opportunity to see a wide variety of highly
skilled original prints.
Held at Bankside Gallery from 11th May – 9th June 2012, and
open 11am – 6pm daily, it couldn't be easier to visit. Set in the
vibrant cultural quarter of Bankside, next to Tate Modern, and now
only two minutes from the newly opened Blackfriars south station,
Bankside Gallery is a key venue for art in the local area. Admission
is free to all exhibitions, and both framed and unframed prints are
available to purchase.
Founded in 1880, the Royal Society of Painter-Printmakers [RE]
remains the longest established elected body of professional artists
who make prints. Formerly know as the Royal Society of Painter-
Etchers, they have had their home at Bankside Gallery since 1980.
Why not come and 'Meet the Artists'? Visit the 'Talks and Events'
page of www.banksidegallery.com for further information on which
artists will be available to discuss different printmaking techniques
during the exhibition.
Notes to the Editor
The caption for the image above is 'Peter Ford RE, Culinaria II, collograph'
More images can be supplied.