ref: g8q Jun 12-23 2012 MENIER GALLERY Anne-Catherine Phillips - Open a 'pdf' of this press release - return to Galleries PR Index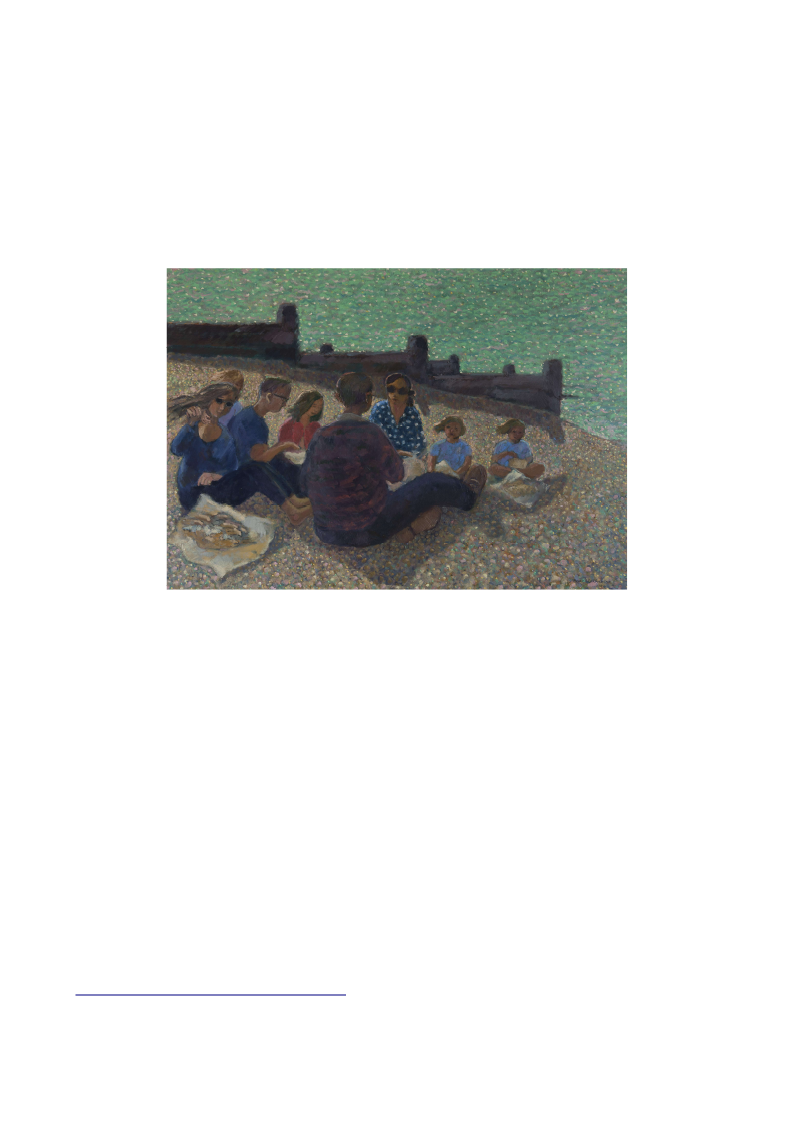 SEA VIEW an exhibition of paintings by Anne-Catherine Phillips
Tuesday 12th June – Saturday 23rd June
The MENIER GALLERY
The Menier Chocolate Factory
51 Southwark Street,London SE1 1RU
Press Release
These are paintings about people by the sea. You can smell the sea and feel the light –
the extra light that radiates from the sea, in any weather. People are illuminated by
this light: having picnics, bathing, walking, fishing, chatting and looking after their
children. The paintings have a narrative quality. At their centre are groups of people,
helping each other at work or relaxing with each other at leisure – all of them bound
to one another in relationships that amuse and intrigue the observer.
Anne-Catherine spent much of 2008-2011 roaming the beaches of North Cornwall,
Norfolk, the south coast of England and Cap d'Antibes in the south of France. She
filled her sketch books with pencil drawings accompanied by colour notes, snatches
of conversation, names heard, comments on the weather ...
In the studio she has used these drawings and notes to create a series of evocative
beach scenes. The results, though essentially figurative, are paintings that mix reality
with imagination and invention. On show are more than forty canvases.
For more information and an online preview of this exhibition please visit
www.annecatherine-phillips.co.uk
Contact : 07751 193185