ref: aRq Dec 4-9 2012 McCLURE ART David McClure RSA (1926-1998) - Open a 'pdf' of this press release - return to Galleries PR Index



PRESS RELEASE - MCCLURE ART

McClure Art is a new web-based dealership and consultancy

specializing in Modern and Contemporary Scottish Art promoting

the work of a range of established artists and emerging talents.

It is also the home of the Estate of the late David McClure RSA,

RSW (1926-98) and is run by the artist's son, Robin McClure who

was formerly with The Scottish Gallery (Aitken Dott) in

Edinburgh for 25 years.

The website will feature a changing programme of Showcases and

Online Exhibitions as well as updated information and images of

newly available work by individual artists.

We also hold exhibitions at a variety of venues.

In June we held a successful show in Melrose to coincide with the

Borders Book Festival featuring works from well –known names

such as Elizabeth Blackadder, John Byrne, Gordon Bryce, Victoria

Crowe, George Devlin, Alexandra Gardner, Henry Kondracki,

David McClure, Paola McClure, David Michie, Lynn McGregor,

Ann Oram and Barbara Rae as well as younger artists Liam Allan,

David Cass and Calum McClure.

November sees a show in the Whitespace Gallery, Edinburgh of

work by recent Scottish Art College Graduates.

http://www.mcclureart.co.uk/events-and-exhibitions/christmas-

And in December a retrospective selection of oils, works on paper

and drawings by David McClure will take place at the Dundas

Street Gallery in Edinburgh.

http://www.mcclureart.co.uk/events-and-exhibitions/david-

mcclure-exhibition/

Should you require further information do visit the website or

contact Robin.

07713255210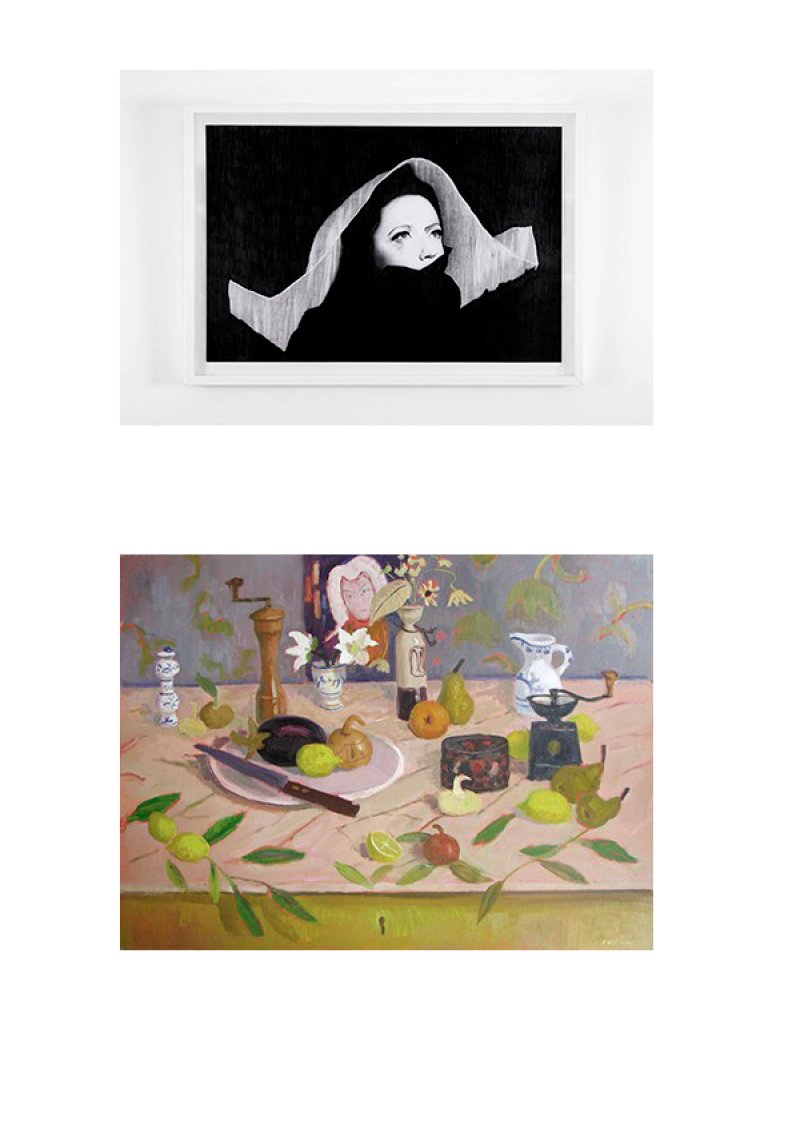 The Impossible, pencil drawing by Liam Allan .
Exhibited at Choice exhibition, Gayfield Square Edinburgh, Nov
2012
The Japanese Print, oil on board by David McClure.
Exhibited at David McClure exhibition, Dundas Street Gallery,
Edinburgh, Dec 2012