ref: d2r Sep 9-29 2011 BICHA GALLERY Marc Bellini - Open a 'pdf' of this press release - return to Galleries PR Index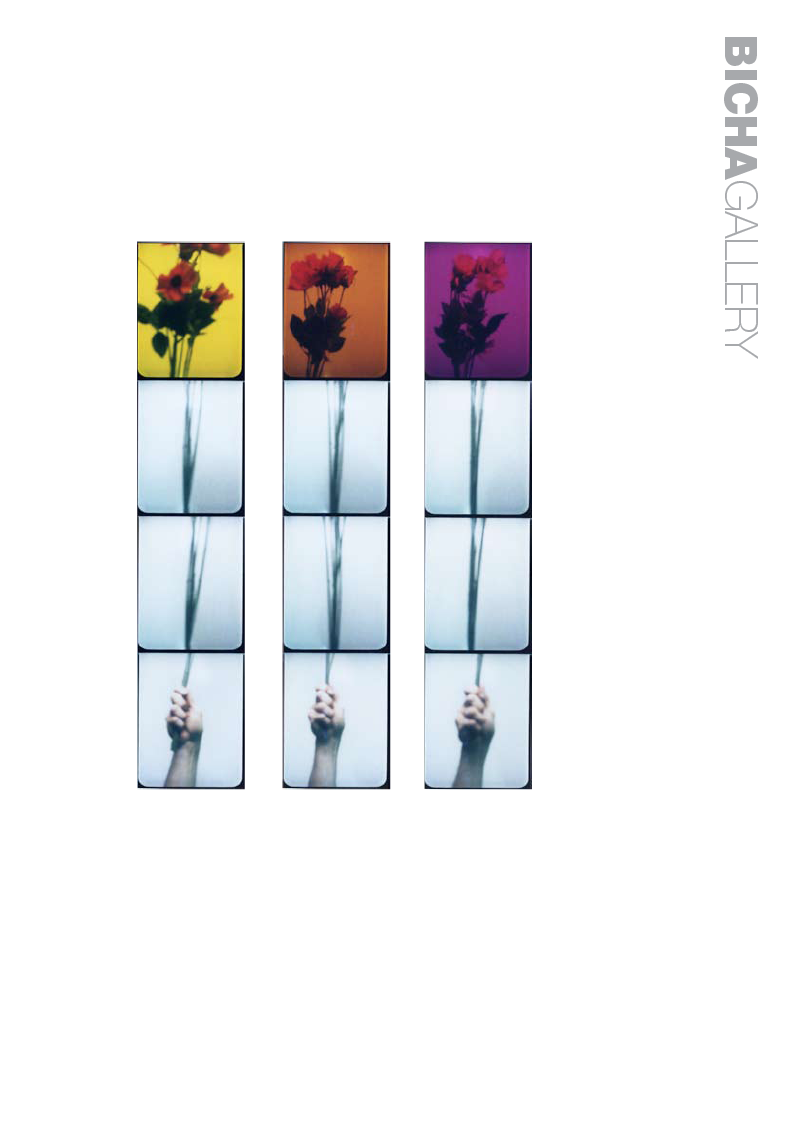 PressRelease
Photo booth
An exhibition of automatic photography by Parisian photographer Marc Bellini
Opening Reception: 6.30 – 8.30 pm 8 September 2011
Exhibition: 9 September – 29 September
Bicha Gallery
7 Gabriel's Wharf
South Bank
London SE1 9PP
020 7928 0083
info@bicha.co.uk
www.bicha.co.uk
Marc Bellini Yellow Soliflore, Orange Soliflore, Purple Soliflore
Lambda photographic prints 1780 x 350mm Editions of 9 Chicago 2011
For the past 16 years Parisian artist, Marc Bellini has been exploring the possibilties of the automatic
photo booth. These modern day confessionals allow Bellini to capture his private thoughts about
identity, art and technology in a very public setting. His compositions are strategically timed and
methodically executed. They appear as sequences of film colluding to reveal a story of man and
machine, challenging authority, or in this case, the photo booth's restrictions of time and space.
The world's first working photo booth was shown at the Paris World's Fair in 1889 and has been a
source of fascination ever since. Artists who have been drawn to automatic photography include the
founder of Surrealism André Breton, Andy Warhol, Gerhard Richter, Helmut Newton, Cindy Sherman
and Gillian Wearing.
Marc Bellini is a graduate of the École Nationale Supérieure des Arts Décoratifs of Paris in photography
and has a Masters in Cinema from the Sorbonne University. His work has been chosen recently by
Clément Chéroux, a curator at the Pompidou Centre in Paris, for an upcoming exhibition entitled Behind
the Curtain - The Photomaton Aesthetic at the Musée de l'Elysée, Lausanne, Switzerland.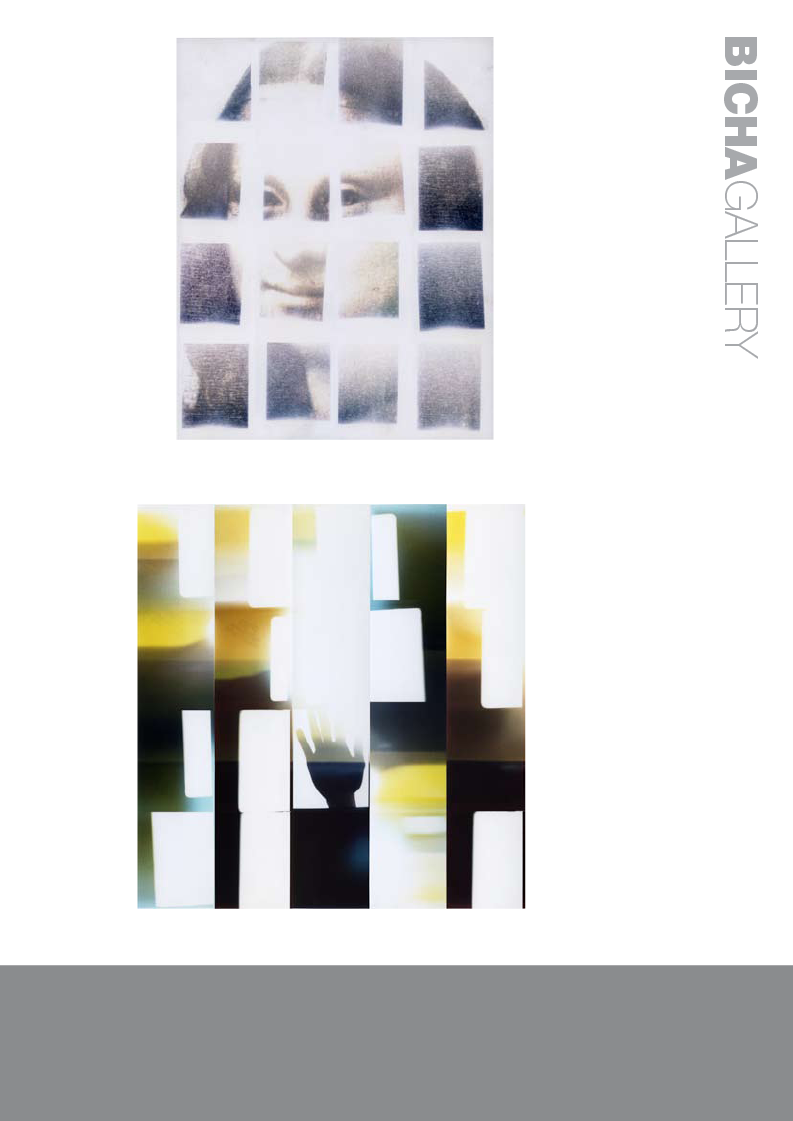 Bicha Gallery
7 Gabriel's Wharf
South Bank
London SE1 9PP
020 7928 0083
info@bicha.co.uk
www.bicha.co.uk
Marc Bellini Scena Obscura Lambda photographic print 890 x 856 mm Edition of 9 London 2002
Bicha Gallery represents living contemporary artists from the UK and around the world – working in sculpture,
ceramics, drawing, illustration, painting, photography, printmaking, etching and metal work.
For further information, text or images, please contact António Capelão.
Bicha Gallery, 7 Gabriel's Wharf, 56 Upper Ground, South Bank, London SE1 9PP
T. +44 (0)20 7928 0083 | E. antonio@bicha.co.uk | www.bicha.co.uk
Opening Hours: Tuesday through Sunday from 11am to 7pm
Marc Bellini L'immigrée (The Immigrant) Lambda photographic print 890 x 698 mm Edition of 9 Paris 2000