ref: c2r Oct 5-29 2011 MARTIN TINNEY GALLERY Kevin Sinnott - Open a 'pdf' of this press release - return to Galleries PR Index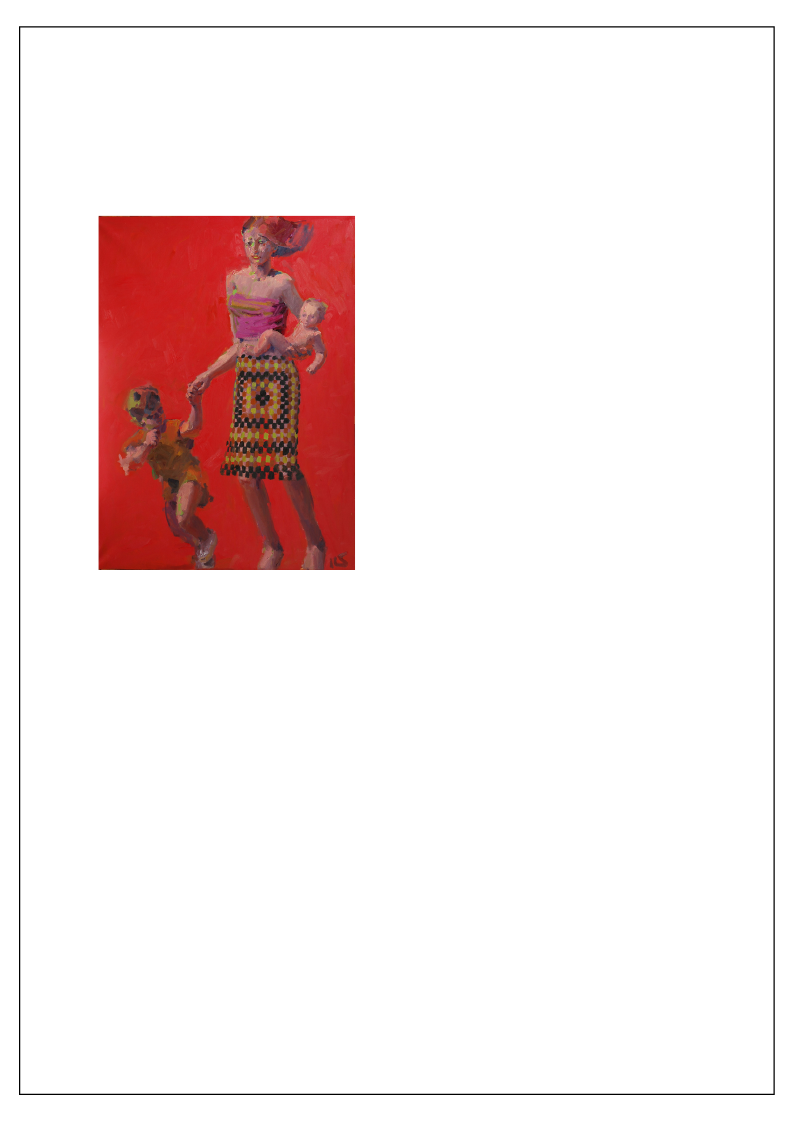 W W W . A R T W A L E S . C O M
K E V I N S I N N O T T
N E W P A I N T I N G S
5 – 29 October 2011
'Mother in Crochet' oil on linen 2011 170 x 130cm
Born in Sarn, South Wales in 1947, Kevin Sinnott is one of Britain's leading figurative artists. Having
trained at The Royal College of Art, Kevin remained in London throughout the 70's and 80's, building
a very successful career, exhibiting at several of London's leading galleries and major galleries in the
U.S.A. and mainland Europe.
Kevin's work is collected worldwide and he is represented in many important public collections, includ-
ing The Metropolitan Museum of Art, New York. His large canvas - 'Running Away with the Hairdresser'
has proved to be one of The National Museum of Wales' most popular acquisitions.
Kevin returned to live in Wales in 1995 and was quickly established at the forefront of the renaissance
in Welsh painting. While his work is primarily concerned with human relationships, the influence of the
South Wales landscape is strongly felt in his paintings.
This exhibition, his eighth solo show at Martin Tinney Gallery since his return to Wales, promises to re-
peat the success of his previous exhibitions, which have established him as one of Wales' most popular
and critically acclaimed artists.
There are approximately 30 new paintings in the show and all are for sale.
Opening hours: Monday - Friday, 10 - 6pm; Saturday, 10 - 5pm
M A R T I N T I N N E Y G A L L E R Y
18 ST. ANDREW'S CRESCENT CARDIFF CF10 3DD
Tel: 029 2064 1411 mtg@artwales.com