ref: bOr Nov 1-12 2011 PAUL McPHERSON GALLERY Daniel Worth - Open a 'pdf' of this press release - return to Galleries PR Index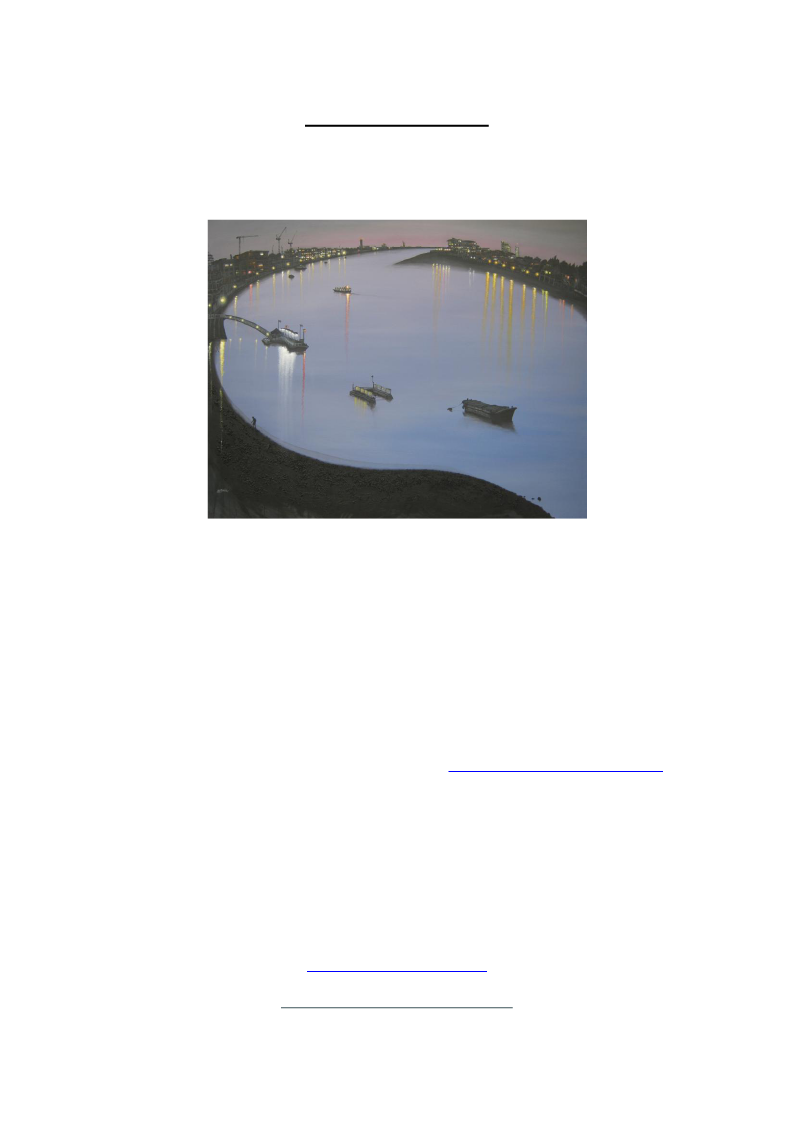 The Thames
An art exhibition by Daniel Worth at Paul McPherson gallery
1st – 12th of November 2011
Paintings and sculpture by Australian artist Daniel Worth inspired by his time spent
exploring along the river Thames. This exhibition focuses on the mercurial nature of
the river: how it changes its colour and presence with the seasons, weather, location,
day, night, high and low tide. Various artworks have been created from searching on
the river banks for discarded materials to recycle into surfaces to paint on and
objects to use for sculpture.
Opening night reception Thursday the 3rd Nov 6 - 9pm
77 Lassell Street, Greenwich, London, SE10 9PJ
For more information, please contact: info@danielworthart.com
Originally from Brisbane, Australia, Daniel moved to Melbourne in 2006 to
Study Visual Arts. During this time he supported himself by working as an
apprentice bronze sculptor, creating pavement art and painting murals.
Daniel has been travelling and creating artwork in Europe since September
2008. So far he has hosted eleven solo exhibitions, received several art
awards and exhibited widely in group shows in Australia, China, London and
New York. He is now living and pursuing his arts practice full time in London.
www.danielworthart.com
www.paulmcphersongallery.com