ref: jHr Mar 15-19 2011 HOLLYWOOD ROAD GALLERY The Red Art Show - Open a 'pdf' of this press release - return to Galleries PR Index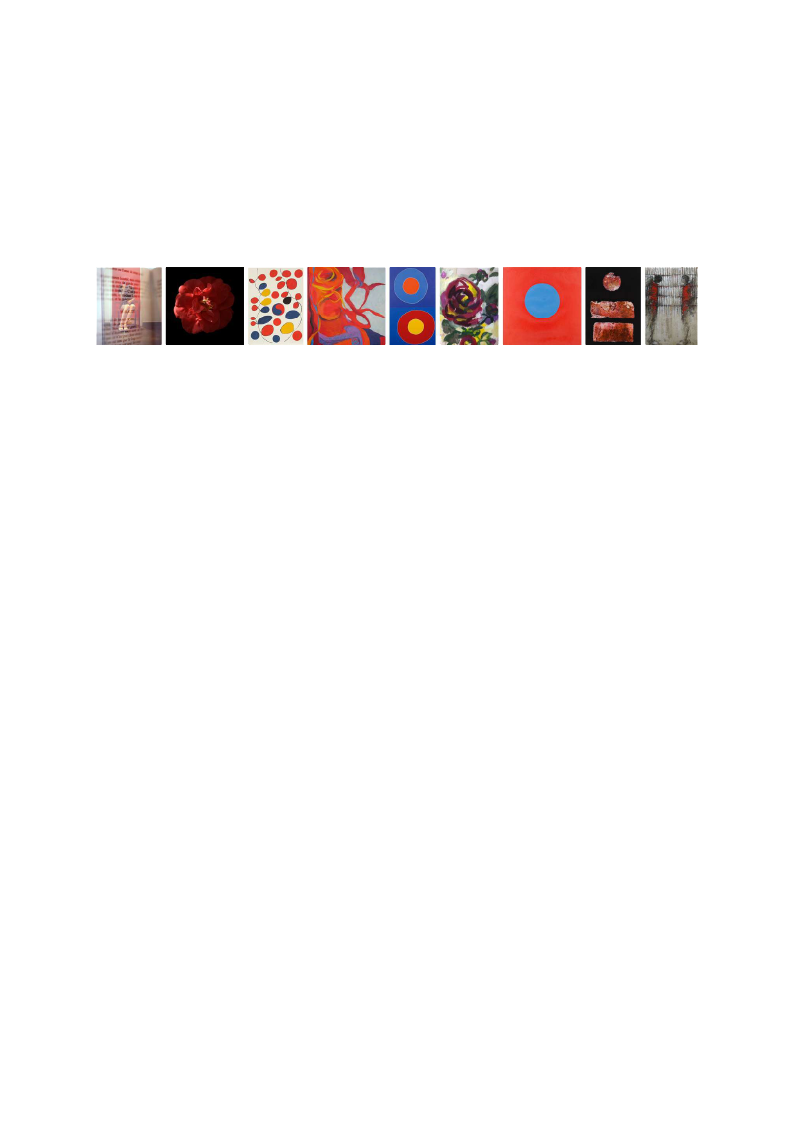 La Galerie London
presents
The Red Art Show
15 – 19 March 2011
In benefit of Red Nose Day Charity
The exhibition will be held at the Hollywood Gallery, 12 Hollywood Road, London SW10
9HY
(opening times: Tuesday 12-6pm / Wednesday 12-6pm / Thursday 12-6pm /Friday 12- 8pm
/Saturday 11 – 7pm)
The show will include artworks by upcoming and emerging artists from La Galerie London,
photographs by Sandrine Commarmond and Carole Latimer, paintings by Hanna
Sidorowicz, Eva Walova-Lemaire, Louisa Burnett-Hall and Nicolas Kuligowski,
collographs by Gerlinde Behr-Johansen but also some established prints by Alexander
Calder, Terry Frost and Chagall. There will be also selected pieces of furniture and design
objects.
The purpose of the exhibition is to show an eclectic assemblage of different artists and
sensibilities using the colour RED as a main theme in order to raise money for Red Nose
Day.
Red Nose Day is a National Charity with a huge positive impact on people with difficult lives
in the UK and in Africa. Money raised by Red Nose Day gives the chance to transform the
lives of poor, vulnerable and disadvantaged people across the UK and Africa. From restoring
the sight of children in Africa to giving isolated older people in the UK the support they need
to enjoy their lives – the money goes a long way.
(For more information, check the website www.rednoseday.com)
La Galerie London will give 10% of sales of The Red Art Show exhibition
to Red Nose Day
Exhibition organised and curated by
Karine Giannamore / La Galerie London
For information: karine@lagalerielondon.co.uk
Tel: +44(0) 352 1278 / Mob: +44 (0) 7956 833 737
For more information on the gallery artists, please visit the website
www.lagalerielondon.co.uk