ref: iJr Apr 11-17 2011 GALLERY 8 Rafael Megall - Open a 'pdf' of this press release - return to Galleries PR Index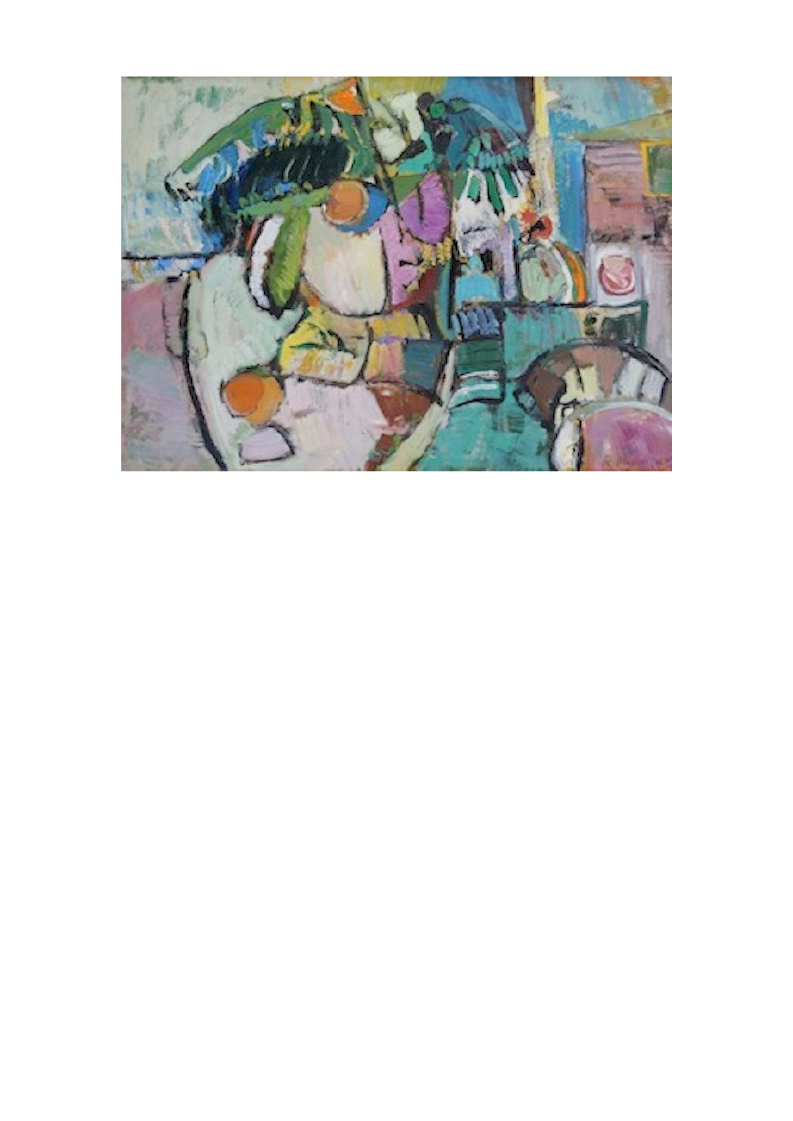 "In The Studio"
Rafael Megall - Recent Works
11- 17th April, 2011
Born in Yerevan, Armenia in 1983 Rafael started to paint at the age of nine. From 1998 to 2004 he studied at the Yerevan
State Academy of Arts and since 2008 has become a member of the Union of Artists of the Republic of Armenia.
Since an early age he has exhibited his paintings, both in solo exhibitions and at prestigious international shows. Most
recently he participated in SOFA-New York 2009, ArtExpo-New York 2009, Florence Biennale 2009 and Toronto Art Expo in
2010. Rafael's paintings appear in numerous private and public collections, including National Gallery of Armenia and the
Vatican.
Colour and line cooperate seamlessly to provide the viewer with an evocative representation of the human condition.
Balanced and smooth the colour volumes express the artist's emotional world. Although Rafael considers himself an artist of
colour, form and composition remain indispensable.
He reveres Nature as his greatest teacher -'I create my Nature, my images, by means of feeling and passing through my inner
world'. The artist's world is far from being fragile however, it is instead rebellious, chaotic and complex. His character is
reflected in the palette of his paintings, his every creation a 'self-portrait'.
"Painting will not be born if you do not put fire under your feet", R Megall, 2011
Press Preview - Monday 11th April, 12pm - 5pm
GALLERY 8, 8 Duke Street, St.James's, London SW1Y 6BN, United Kingdom
T: 020 7930 0375/0204
F: 020 7930 8588
E: gallery@8dukestreet.co.uk