ref: k5r Feb 3-26 2011 MARTIN TINNEY GALLERY Josef Herman (1911-2000): Centenary Exhibition - Open a 'pdf' of this press release - return to Galleries PR Index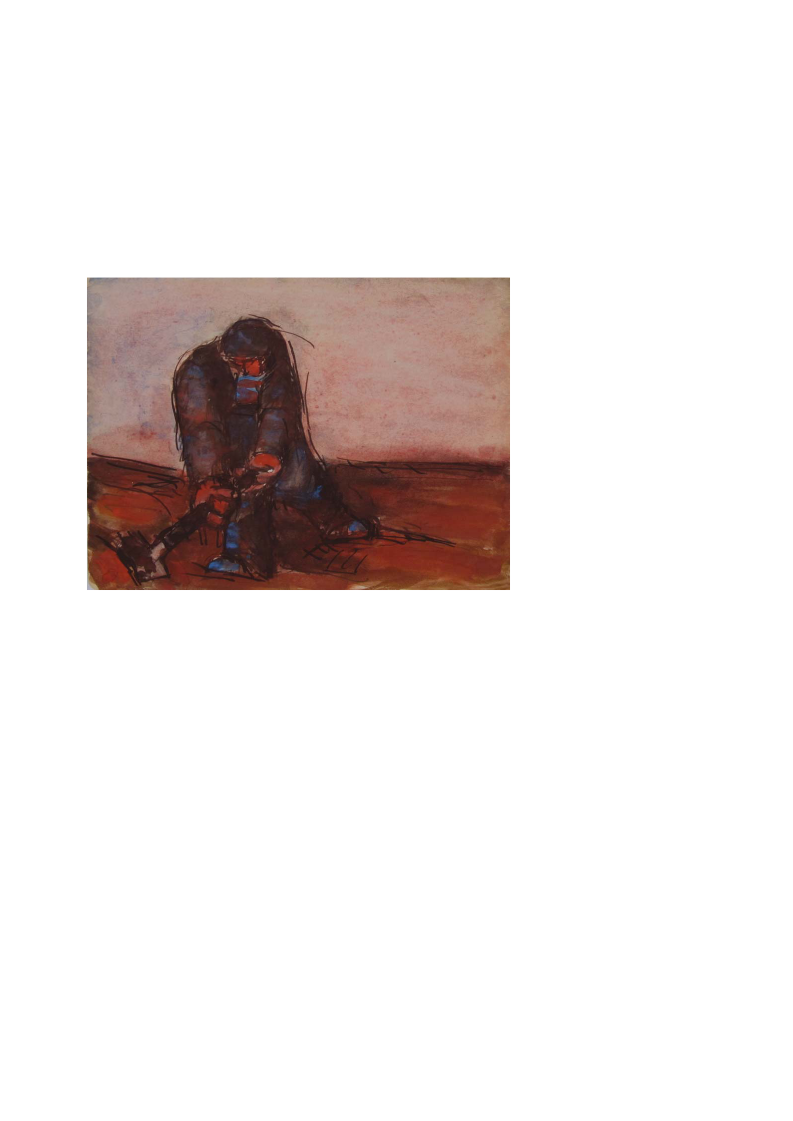 W W W . A R T W A L E S . C O M
WALES' PREMIER GALLERIES
J O S E F H E R M A N (1911 – 2000)
CENTENARY EXHIBITION
3 - 26 February 2011
'The Miner' ink and colour wash 1942/43 18 x 25cm
Josef Herman was born in Warsaw in 1911. After a brief spell in Belgium and France, in 1940 he
fled to Glasgow, before moving to Ystradgynlais in South Wales in 1944 where he lived and worked
until 1955. It was here that he built a reputation, with his paintings of Welsh Miners as the archetypal
working man forming a template for all his subsequent drawings and paintings of farm labourers,
fishermen and peasants. He travelled and exhibited widely and his work is held in many of the world's
major museums. He was awarded an OBE in 1981 and made an R.A. in 1990.
When Josef Herman died in 2000 he was well established as one of the most important figures in 20th
century British art and was a major influence on a whole generation of Welsh artists in particular.
This exhibition celebrates the centenary of his birth and consists of a number of oil paintings and
approximately 50 selected works on paper from various stages of Herman's career, collected over the
past 25 years.
The entire exhibition may be seen on our website www.artwales.com and all the work is for sale.
Open: Monday – Friday, 10 – 6 and Saturday, 10 – 5
M A R T I N T I N N E Y G A L L E R Y
18 ST. ANDREW'S CRESCENT CARDIFF CF10 3DD
Tel: 029 20641411 mtg@artwales.com