ref: cQs 16 Sep 16-Oct 10 2010 BICHA GALLERY Architectural Views - Open a 'pdf' of this press release - return to Galleries PR Index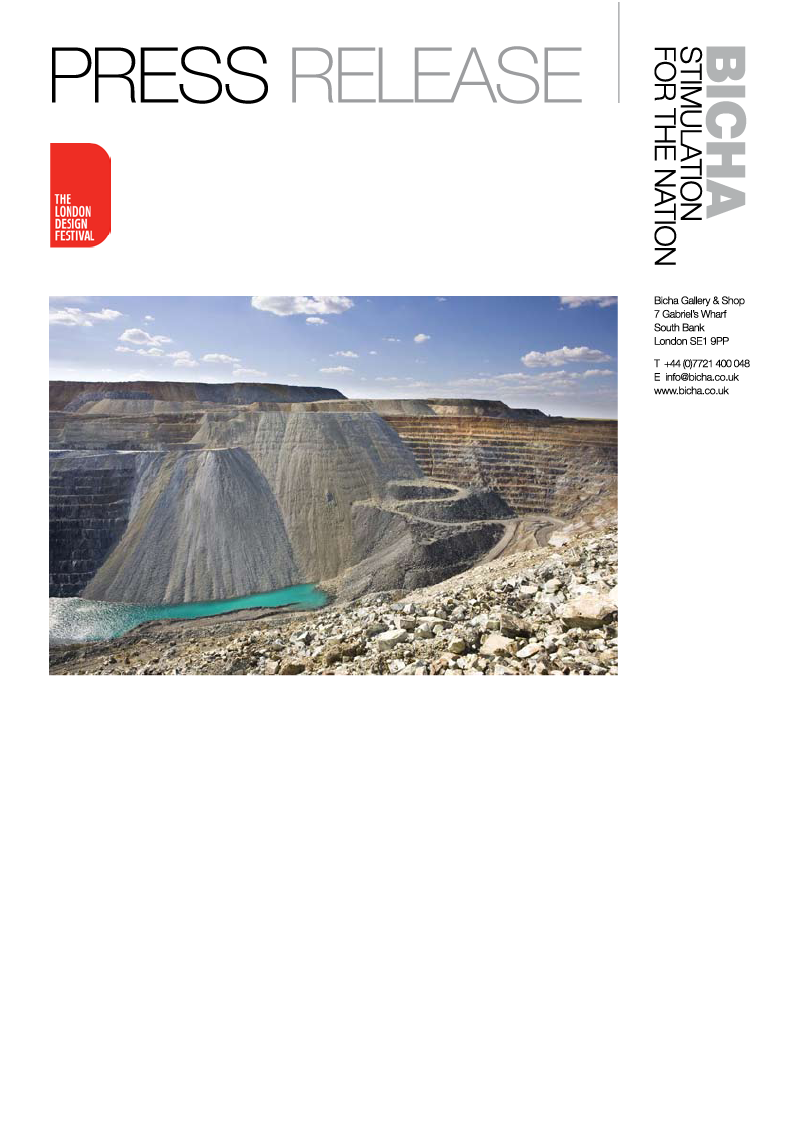 Architectural Views: Industrial Evolution
An exhibition of photography by Robin Forster
16 September - 10 October, 2010
Opening Reception: Thursday 16 September, 2010 | 6.30 to 8.30pm
A London Design Festival Partner Event
Robin Forster, Untitled (Khromtau I), W 1143 x H 762 mm, Metallic digital C-type print
Bicha Gallery's second annual Architectural Views – a partner exhibiton of the London
Design Festival 2010 – highlights recent location work of English photographer Robin
Forster. The show captures the startling scale and disturbing beauty of the industrial
architecture, infrastructure and landscapes within the metal processing centres
of Central Asia – the mighty powerhouse of the former Soviet Union.
These industrial sites have gone through an evolution from what was once a powerful
communist state – itself created by a revolution. Set up as part of the communist
machine to provide essential raw materials for the whole of the population of the
USSR, one could argue they have changed little over the years. In fact, most of
the technology dates back to the industrial revolution, the chemistry is the same
regardless of who pushes the buttons.
Yet they have evolved to providing metals for the world markets under private
ownership with more and more emphasis on the environmental aspects of
their production. These amazing assemblages above and below ground, all perform
primary functions necessary for the extraction of raw metals. We all depend on these
for our daily lives whether we agree or not with the resulting damage to our planet.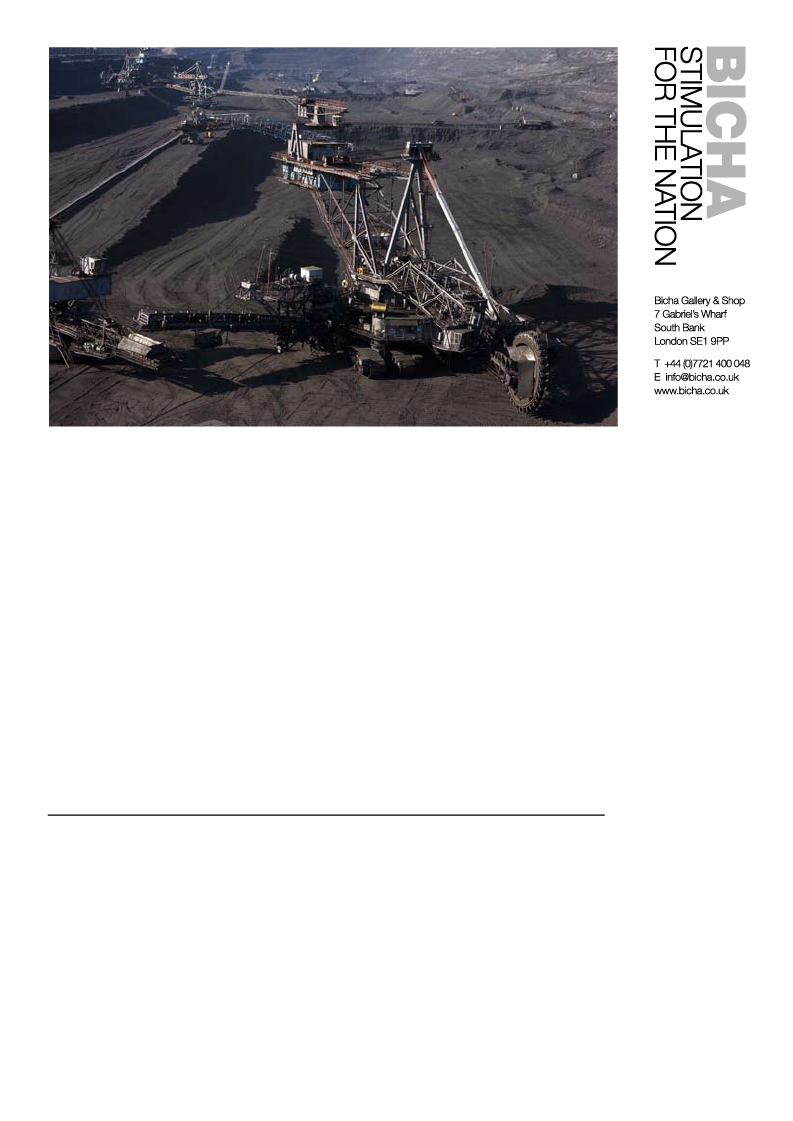 Robin Forster, Untitled (Vostochny I), W 1143 x H 762 mm, Metallic digital C-type print
The images have resonance with photographers such as the Bechers, who always
photographed in a straightforward "objective" point of view. Former students of Bernd
and Hilla Becher include Andreas Gursky, Thomas Ruff, and Candida Höfer. Industrial
structures are portrayed here, not only in stark black and white but in brilliant
colour. The processes and function of each site do not appear to have halted for the
photographer. They are almost snap shots of an industrial moment, an occluded view
of some large, mysterious and unfathomable machine performing an undisclosed
function! We only get part of the picture, the rest is up to our imaginations.
We are confronted by the conflict between the beauty of the image on lush metallic
photographic paper and the reality of the often destructive and polluting processes
involved. The intricate physical structures, their function at times obscured or totally
hidden, bask amongst vibrant colours and unseen operatives. Gangways and staircases
give way to rail tracks and winding roads. Brightly lit pathways disappear into murky
depth of the industrial unknown. Do these provide a way out of this industrial abyss
or is the only hope to find refuge in the beauty that is presented in these images?
Curriculum Vitae
1999-2001
Goldsmiths College, MA Fine Art
1992-3
Central St Martin's School Of Art, Graphic Design
1991-2
Sir John Cass School Of Art, Foundation
1982
Heriot-Watt University, MEng Petroleum Engineering
1979-81
Leeds University, BSc Mining Engineering
Solo Projects
2010
17th Century Landscapes Re-Seen, Kensington Palace, London (On Going)
2010
Under Wraps, National Trust and Historic Royal Palaces, UK (On Going)
2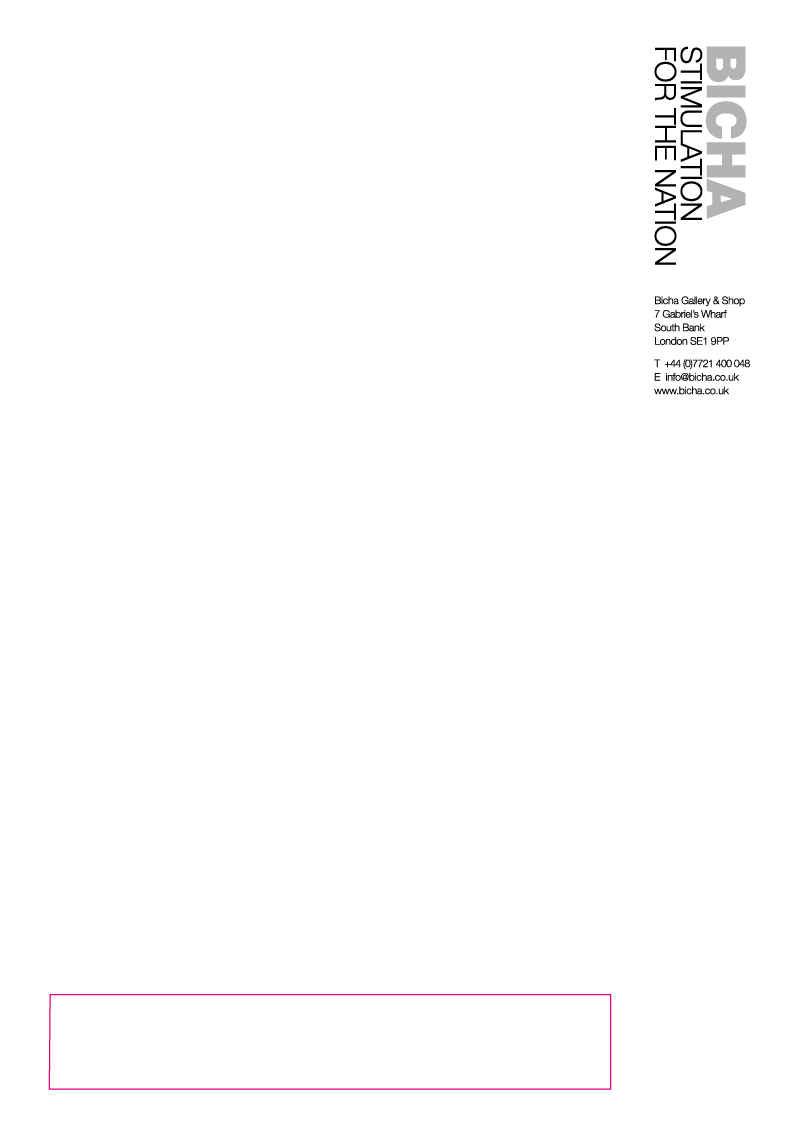 2010
Transformation, Torstraße 95, Berlin
2010
Architectural Landscapes, Gallery Judin, Berlin
2009
Architectural Landscapes, Architectural Gallery, Zurich
2008
Kazakhstan Industrial Project, Kazakhstan
2007
Coastal Profile Project, Australia and New Zealand
2006-7
Commission for G Hager, Landscape Architect,
Switzerland and Germany
2003-4
MOMA Ice Blink, London, Funded by the Arts Council for England
Group Projects
2007
Grizedale Forest Gallery, Cumbria
2007
Bicha Gallery, London
2006
Crane Kaleman Gallery, Brighton
Solo Projects as Barrett-Forster
2003-4
Prowler Project Space, Wreck! London
2003
Catto Contemporary I'm Desperate…Love Me! London
2000
North Melbourne Town Hall, Bad Things
(Collaboration With Finucane/Smith)
Funded: British Council, Arts Council for England,
Australia Council, Melbourne City Council, Northern Arts UK
& Sydney Mardi Gras, Green Rooms Bad Things, Manchester
1999
Metro Cinema Anamorph London
1998
Australian Centre For Photography, Vertigo, Sydney
Funded: Australia Arts Council, British Council,
Sydney Mardi Gras
Museum Of Installation, Blow, London
Castlefield Gallery, Vertigo, Manchester
1996
Cambridge Darkroom Gallery, Vertigo, Cambridge
1994
Harvey Nichols, Department Store Windows, London
1992
Rear Window Gallery, Trading In Futures, London
Private Collections
Public Collections
Nancy Archillies, San Francisco
Victoria & Albert Museum, London
John Cox And John Hayes, London
FNAC, Paris
Liz Dewhurst, London
Duke University, North Carolina USA
Pedro Girao, London
City Of Senigalia, Italy
Guido Hager, Zurich And Berlin
John Kobal Collection, London
David Jensen, Los Angeles
_____________________________________________________________________________
For further information, text or images, please contact António Capelão.
Bicha Gallery, 7 Gabriel's Wharf, South Bank, London SE1 9PP
Gallery +44 (0)20 7928 0083 | E antonio@bicha.co.uk | www.bicha.co.uk
Open Tuesday through Sunday from 11am till 7pm
Bicha Gallery | Architectural Views: Industrial Evolution | 16 September -10 October, 2010
An exhibition of photography by Robin Forster
020 7928 0083, 7 Gabriel's Wharf, South Bank, London SE1 9PP | 11 am - 7pm Tues-Sun
Tube: Waterloo, Embankment, Covent Garden, Southwark.
3